Sweets Knock Off Victoria in Fourth of July Matchup
Sweets Take Game 1 over Victoria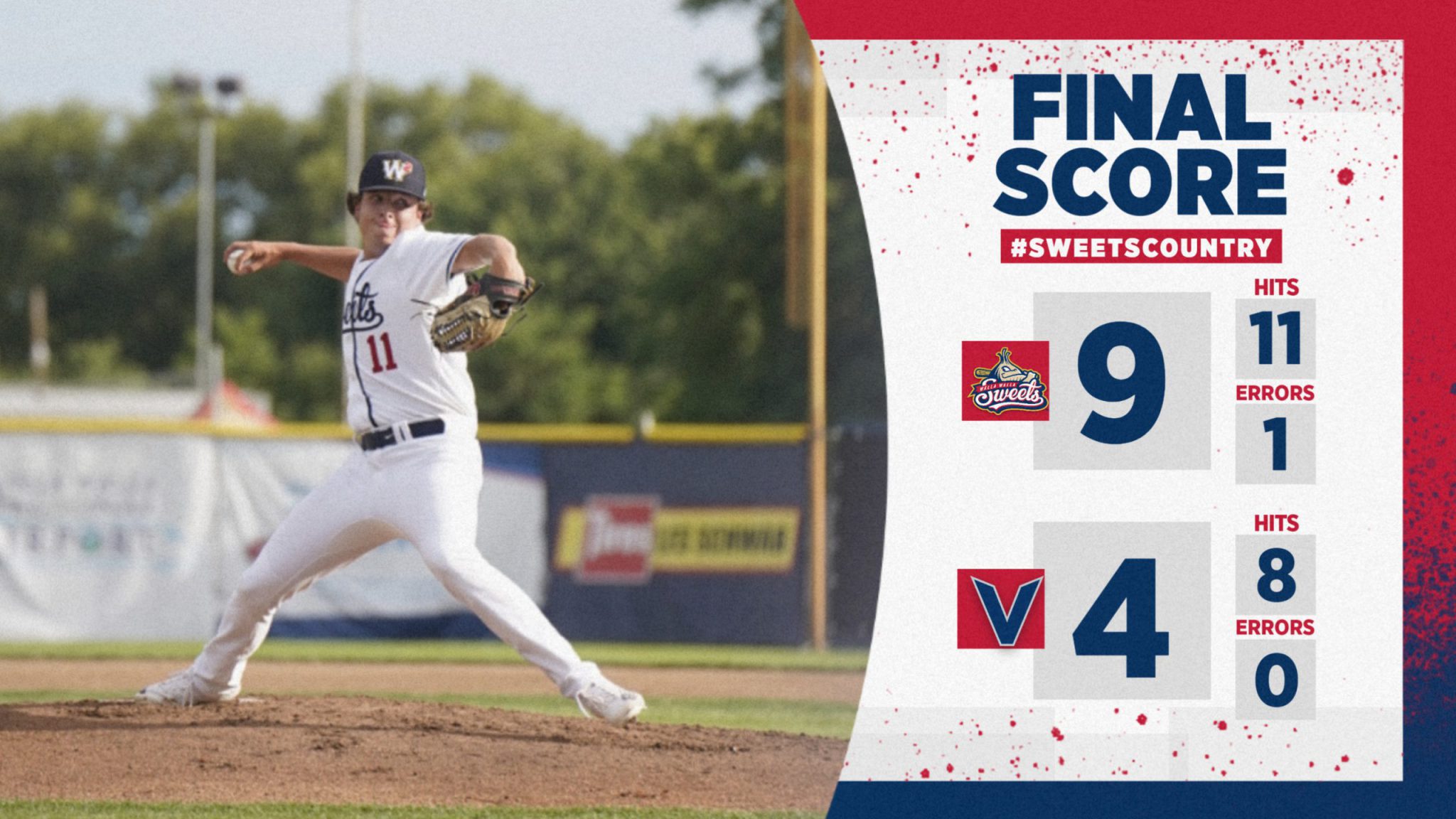 WALLA WALLA, WA-  The Walla Walla Sweets routed the Victoria Harbour Cats 9-4 to get a win over their Canadian foes on Independence Day. With the win, the Sweets move to 9-16 in WCL action. 
Sweets Postgame 7/4/23 Zach Hangas
Zach Hangas had a career-best day, shoving through seven scoreless innings for Walla Walla. Hangas went seven full frames striking out five and not allowing a run to come across for Victoria. 
The Sweets backed up Hangas's day scoring nine runs in support. Ben Parker kicked off the scoring with an infield base hit to score Kennedy Hara who was hit by a pitch to start off the ball game offensively for the Sweets. 
The next big knock came from Andrew Graham, who hit a double down the right side scoring Payton Knowles and Hara to extend the lead to 3-0 for Walla Walla in the third. Aidan Espinoza followed up Graham's double with one of his own scoring Ben Parker to give the Sweets a 4-0 lead after five innings. 
The Sweets added five more runs in the seventh and eighth to help the Sweets to victory over Victoria. The H-Cats added four runs in the ninth to try and come back but the Sweets held on to win it on the Fourth of July.  
Sweets by the Numbers
Hangas had a season-best outing going seven scoreless innings allowing four hits and striking out five while recording the win.

Espinoza extended his RBI streak to three games

Knowles and Parker each had three hit days going 3/5 and 3/4 with a combined 5 runs scored
 Up Next
Sweets square off with the Victoria on 7/5/23 at 6:35 P.M