Bend's 11th Inning Walk Off Wraps Up Sweets Long Road Trip
Elks Walk-off Walla Walla for Second time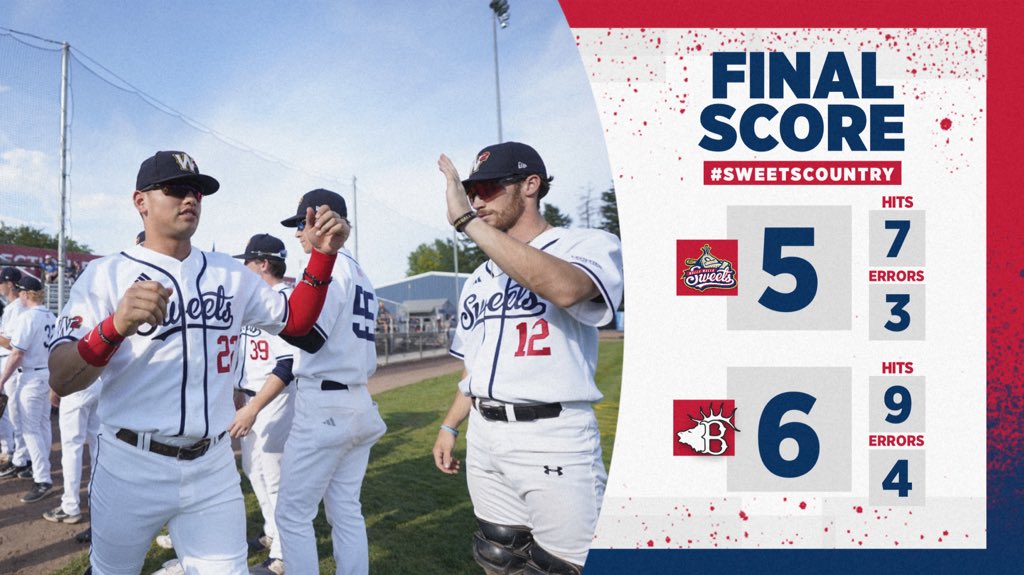 BEND, OR-  In the final game of the six-game road trip the Walla Walla Sweets fell to Bend 6-5 in walk-off fashion in 11 innings as the Sweets dropped their second straight series. With the loss, the Sweets move to 8-16 overall. 
Bend went out to an early lead punching across four runs in the bottom of the 1st against Sweets starter Heitaro Hayashi who hadn't given up more than two earned runs in a start all season long. Bend added another run in the bottom of the fourth to make it 5-0 before the Sweets found an answer to the Elks' strong start.
The response did come however as a wild throw from the third baseman allowed Aidan Espinoza to score and Logan Meyer to reach safely to get Walla Walla on the board first. 
The Sweets didn't stop there as a massive top of the seventh tied up the ball game as Walla Walla scored four runs in the seventh inning. Meyer again had his number called driving in Andrew Graham to tie up the contest in the seventh. 
The Sweets blanked the Elks in the eighth and ninth to send things to extras, however, the Sweets found themselves on the wrong side of the outcome. Maddox Maloney for Bend got on by a walk and a series of errors moved him to third where he trotted in after a wild pitch to give the Elks the series win.
Sweets by the Numbers
– Logan Meyer drove in a finished the series with 7 RBIs
– Aidan Espinoza extended a run streak to 5 games.
– The Sweets dropped only their third division series.
– Walla Walla falls to 3-12 on the Road.
 Up Next
Sweets square off with the CCL on 7/3/23 at 7:05 P.M