Massive 9th Inning Leads Sweets Over Bend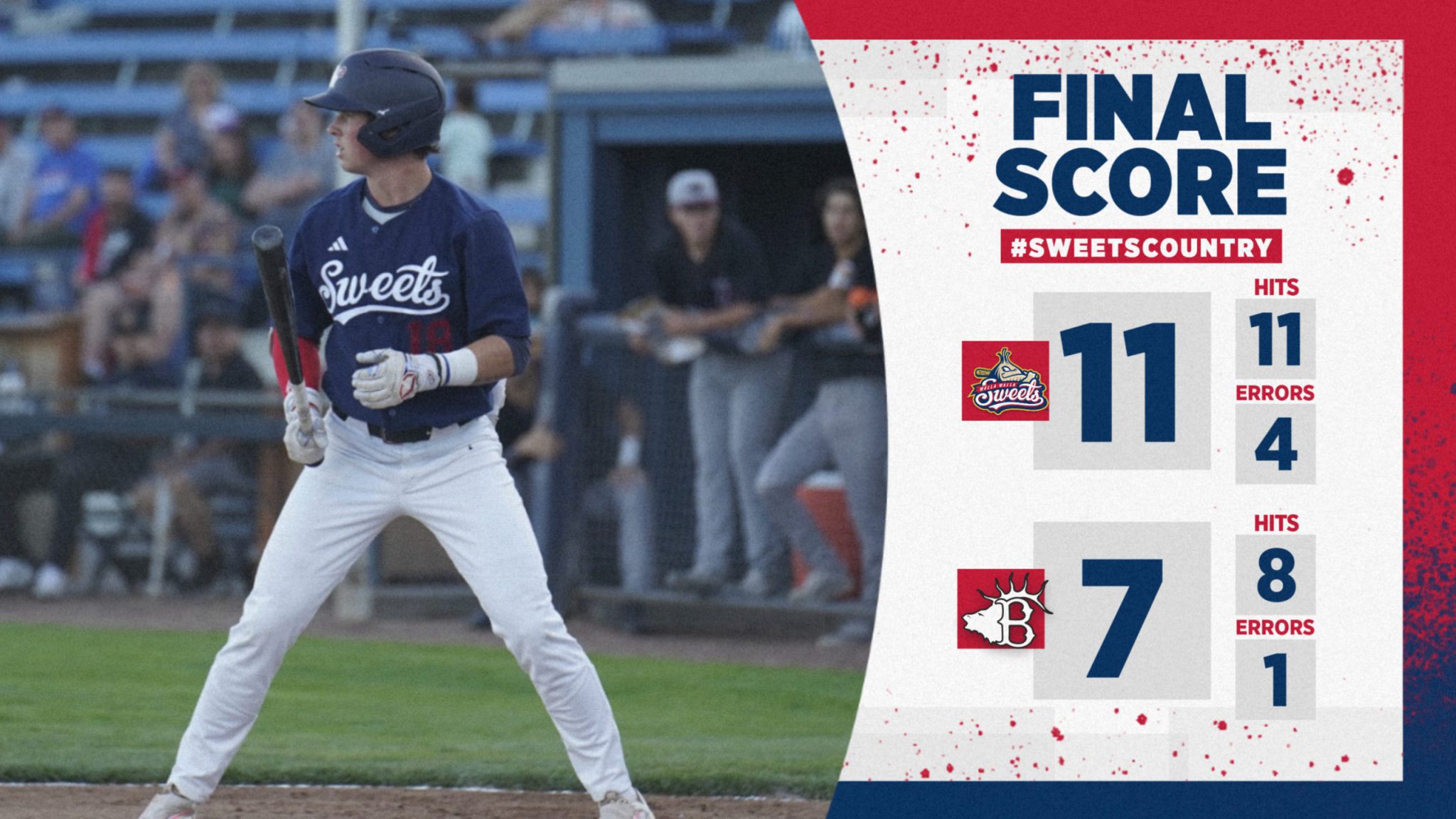 BEND, OR-  The Walla Walla Sweets snapped their four-game losing streak as late-game heroics lifted the Sweets over Bend 11-7 on Saturday night. With the win, Walla Walla moves to 8-15 overall heading into the series finale with the Elks tomorrow evening. 
A long night of scoring was kicked off by Logan Meyer who launched a ball over the left field wall for his first homer as a Sweet giving Walla Walla a 3-run lead in the 2nd inning. Manny Casillas followed after an Andrew Graham double and drove in Graham to provide the sweets with a 4-0 lead after the second. 
The Sweets and Elks traded blows throughout the middle innings going back and forth after the Sweets went up 4-0, however, Bend found five runs in the 4th inning through 7th but their big inning in the bottom of the eighth. In the eighth Bend matched Walla Walla's two runs in the top half to tie up the ball game in the late stages. 
The Sweets worked to avoid being walked off on back-to-back nights and did not disappoint. The Sweets loaded the bases and Maxton Martin hopped a ball passed the shortstop and scored Mason Millar to give Walla Walla the lead in the top of the ninth. Davis Carr added to the scoring with an RBI walk however the big damage was once again done by the centerfielder. Logan Meyer lined a shot to center and drove in Martin and Caleb Gray to give the Sweets an 11-7 lead when all was said and done. 
Bend showed a fight in the ninth but Aiden Aitken worked with the bases loaded behind him and clutched up with a strikeout of Braeden Terry to seal it.
Sweets by the Numbers
– Logan Meyer drove in a season-best 5 runs for Walla Walla.
– Aidan Espinoza extended a run streak to 4 games.
– Manny Casillas has driven a run in five straight 
 Up Next
Sweets finish the series with Bend Sunday at 6:05 P.M