Sweets Fall in Opening Game vs Bend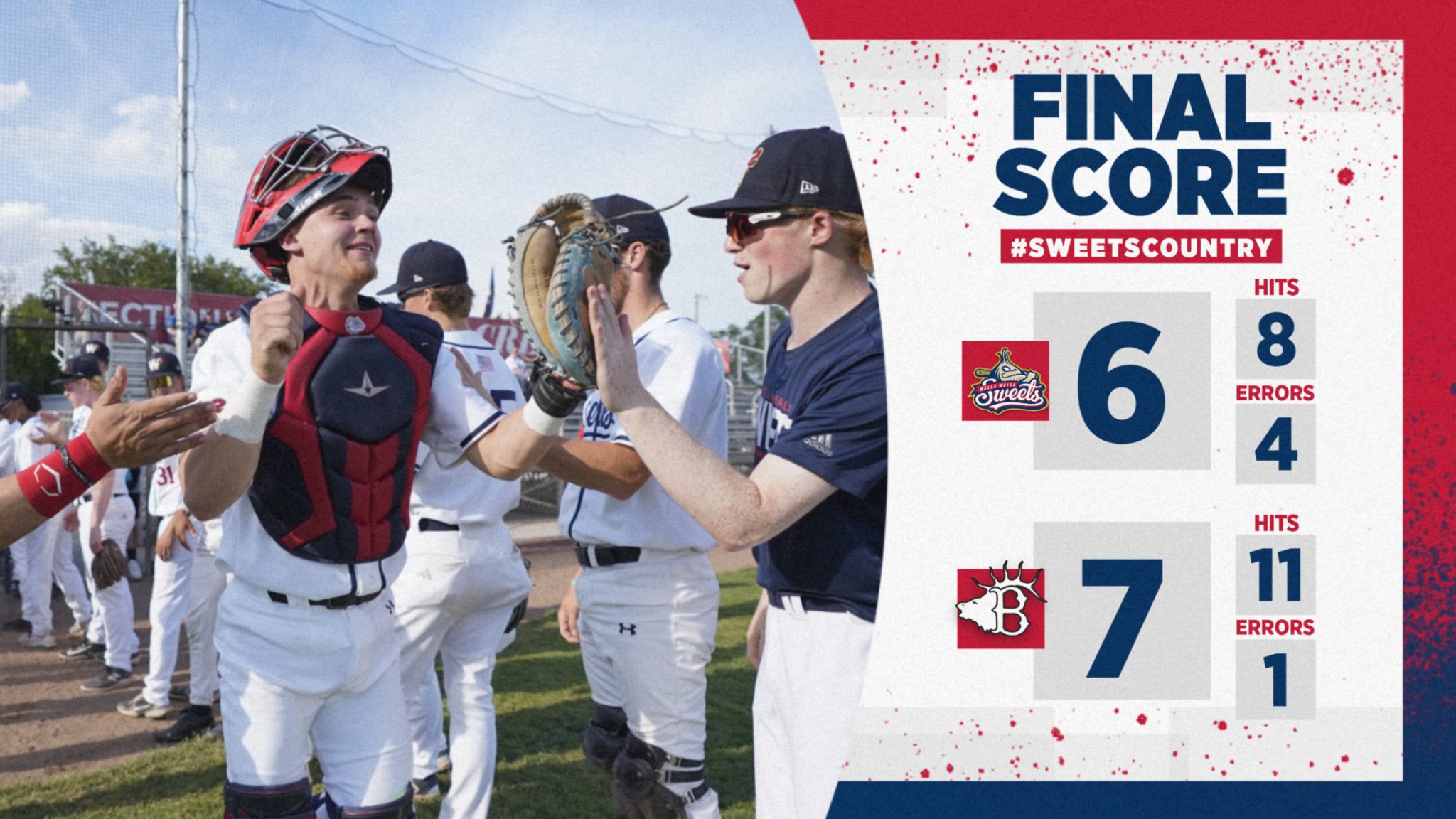 BEND, OR-  The Walla Walla Sweets dropped the opening game three to Bend 7-6 as the Elks walked things off in the ninth to kick off the series. With the loss, Walla Walla moves to 7-15 overall and has lost 4 straight.
Walla Walla got up early in this fight throwing the first major blow with Ben Parker's first home run of the season to give the Sweets a 2-0 lead after the first inning. 
Bend found an answer moments later as they would do battling back and forth with the Sweets throughout. Bend's answer came from Ty Silva who drove in a pair of runs in the bottom of the second to square things up at two. 
The Sweets countered with a pair of their own in the third as Jakob Marquez and Payton Knowles drove in runs with a base hit and a sac-fly to give Walla Squared a 2-run lead again.
Bend and Walla Walla traded runs back and forth until the eighth inning where Bend snuck ahead. Logan Meyer sacrificed himself to get Walla Walla the lead 6-5 in the eighth, however, Bend again would strike back. The Elks worked with two runners on and Luca DiPiaolo hit a 2-run double to give Bend the lead in the eighth. 
The Sweets went into the ninth inning down by one and Ben Parker again would come up clutch. Parker came to the plate with 2-outs in the frame and hit a bloop single to drive in Maxton Martin to tie up the game at 6. 
Bend's streak of answering did not end there as the Elks walked things off as Silva drove in the winning run from second to give Bend the win.
Sweets by the Numbers
– Kennedy Hara snapped his on-base streak at 15 games
– Ben Parker hit his first home run with Walla Walla 
– Parker also drove in three runs for his team-best 16th of the year.
 Up Next
Sweets continue the series with Bend Saturday at 6:35 P.M