Sweets Swept by Cowlitz in Longview
Sweets Swept For Third Time in 23'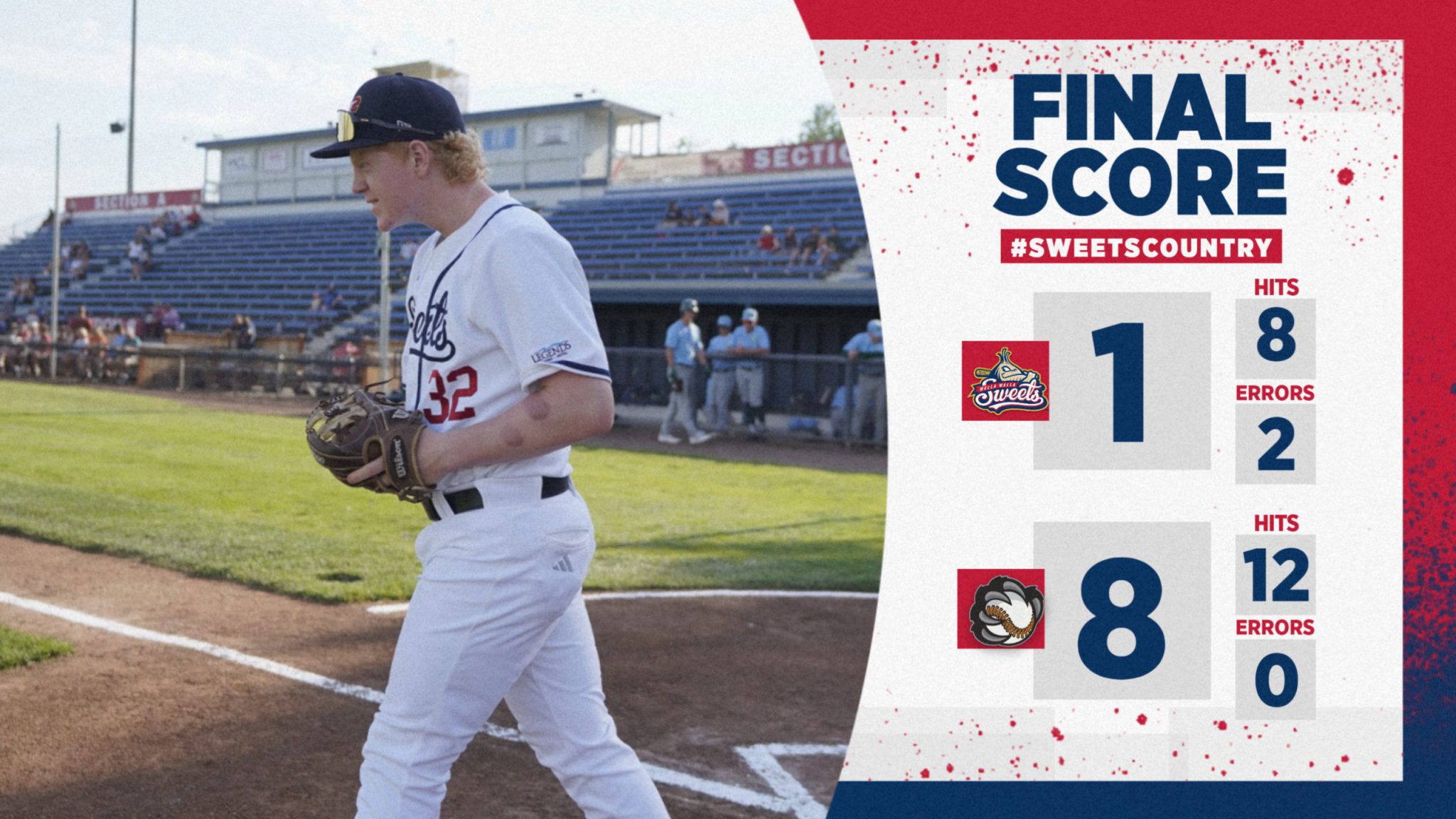 LONGVIEW, WA-  The Walla Walla Sweets fell in game three to Cowlitz 8-1 as Cowlitz completed the series sweep of the Sweets. With the loss, Walla Walla moves to 7-14 overall and has dropped the first three games to kick off the road trip. 
For a third straight game, Cowlitz went ahead by a wide margin before the Sweets had a true answer in game three the Black Bears tacked on four runs in the bottom of the second as Walla Walla's defensive miscues continued when Sebastian Lopez threw Kennedy Hara off of second base trying to turn two, however, the Sweets didn't record an out and allowed a run to score in the process to start the scoring for Cowlitz.
Cowlitz tagged on runs in the third, fifth, sixth, and seventh before Walla Walla got on the board in the eighth inning. In the seventh, however, Walla Walla loaded the bases when Manny Casillas and Jakob Marquez hit back-to-back base hits and Sebastian Lopez got a knock just two at-bats later. Sadly, Casillas was thrown out at the plate trying to score on a passed ball and the Sweets ended up leaving the two other runners stranded after a Davis Carr strikeout.  
The Sweets did get one across in the eighth to avoid the shutout as Mr. Casillas struck again with a clutch base hit driving in Aidan Espinoza to get the Sweets on the board late.
Sweets by the Numbers
– Andrew Graham snapped his on-base streak at 19 games.
– Aidan Espinoza ended the series going 4/7 and has a hit in each of his first four games. 
– Luke Stutesman went 2 innings allowing 4 runs and 2 earned in the loss
– Kennedy Hara extended his on-base streak to 15 games
 Up Next
Sweets open up the series with Bend Friday at 6:35 P.M