Sweets Drop Opener vs Cowlitz
Sweets Drop Game in First Return to Longview Since 2021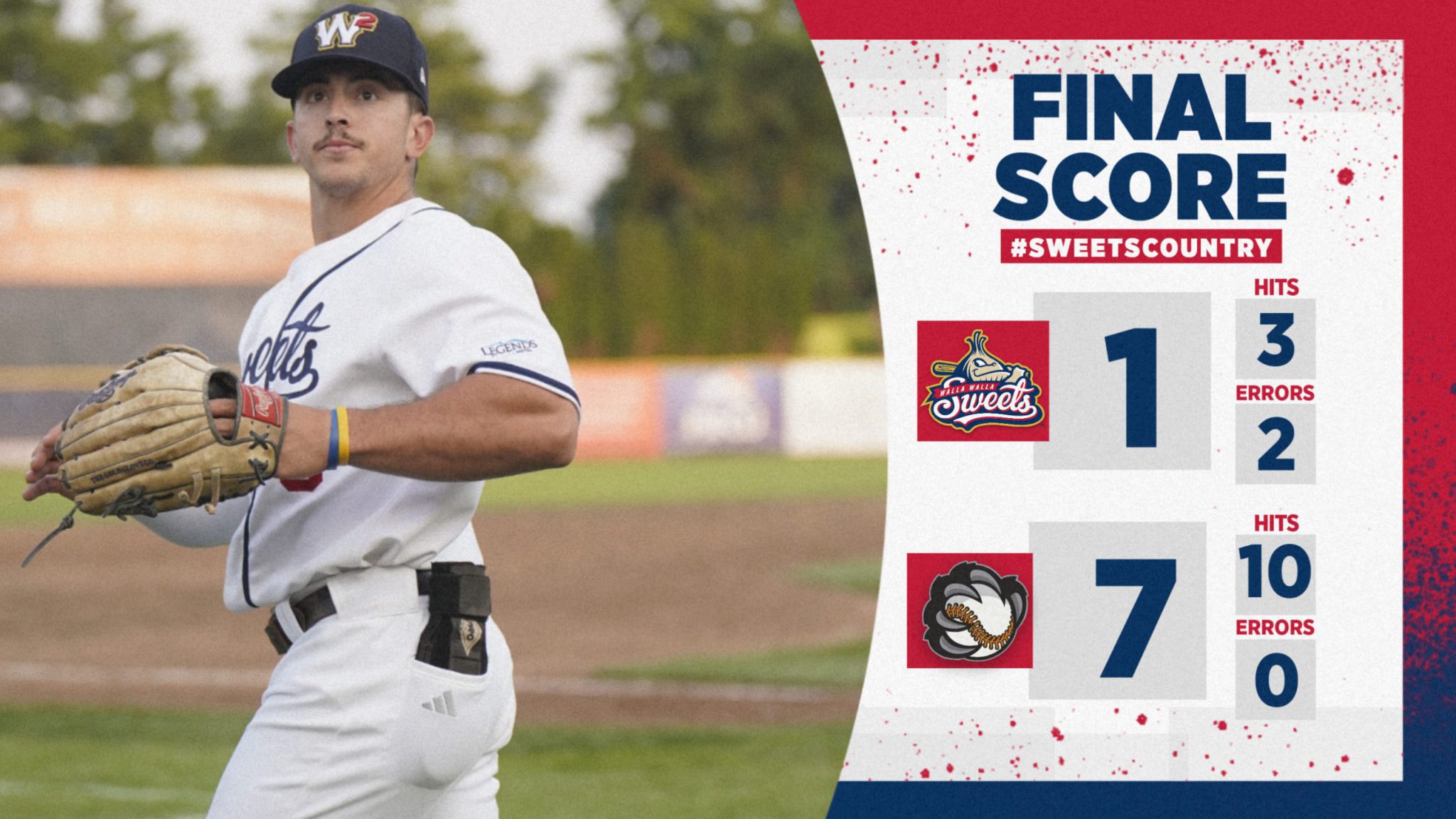 LONGVIEW, WA-  Following a season-best outing, the Walla Walla Sweets Offense went cold on Tuesday evening as the Sweets fell 7-1 to Cowlitz. The loss drops Walla Walla to 7-12 overall and 1-3 vs Cowlitz on the year.
Zach Hangas and Carter Gaston battled things out on the mound for most of the contest as both pitchers would have season-best outings. Hangas pitched back-to-back 1-2-3 frames in the first and the second, however, for the first time in three straight and only the second in the last seven Walla Walla did not strike first. 
Cowlitz finally got the offense going in the third when the Black Bears loaded the bases due to a fielding error by Sweets Shortstop Payton Knowles. Sam Canton stepped to the plate with the bases juiced and helped Gaston by driving in Chris Brown to take a 1-0 lead. 
Walla Walla did find an answer when Andrew Graham got on with a leadoff base hit and moved to the opposite corner due to a hit-and-run play and a wild pitch. Manny Casillas followed the example of Canton a half inning earlier as the Sweets' First Baseman would ground out to third but scored Graham to tie up the contest.
The Black Bears responded by adding a run in the fifth and taking the lead, then by locking things down defensively turning to Kyle Ethridge who closed the door on Walla Walla's hopes of scoring. Ethridge pitched one of the WCL's first immaculate inning's sitting down all three batters in the sixth on three pitches. 
Cowlitz added 5 more runs scoring three in the seventh and two in the eighth to seal the win for the Black Bears.
Sweets by the Numbers
– Andrew Graham moved his on-base streak to 18 games.
– Payton Knowles had the best day offensively for Walla Walla going ⅔
– Only Graham and Knowles recorded hits for Walla Walla.
– Hangas went six innings allowing only two runs on five hits, in his longest start of the year.
 Up Next
Sweets continue the series with Cowlitz in Longview, WA on Wednesday 6/28/23 at 6:35 P.M