Stutesman Shines in Sweets First Shutout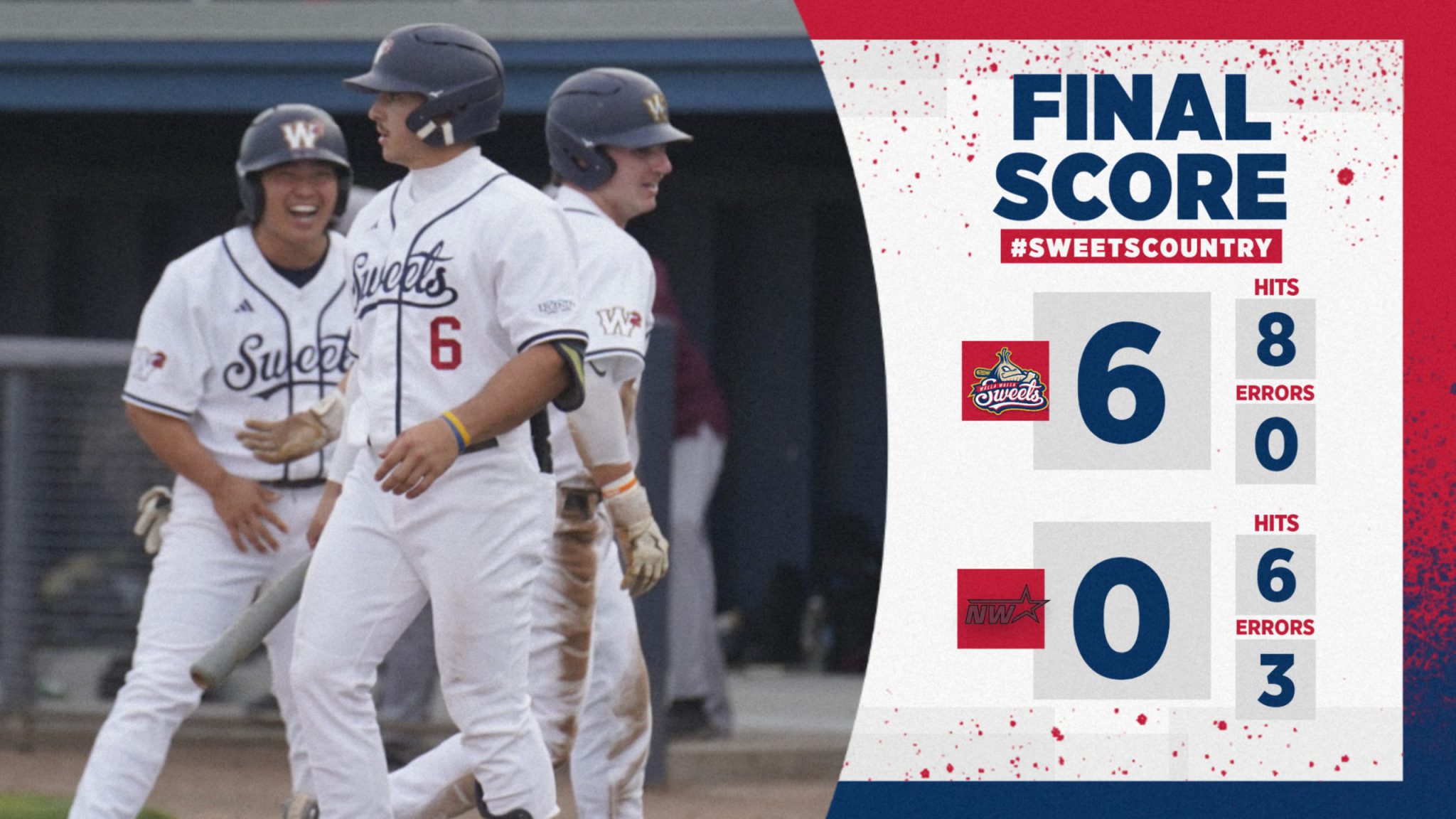 WALLA WALLA, WA-  Luke Stutesman had a season-best outing for Walla Walla as the Sweets would take the non-league series finale over the NW Star Nighthawks 6-0 on Thursday night. Stutesman would strike out 7 batters in 6 innings of work which is a new Sweets season high in the win.
Stutesman started the day off red-hot punching out 5 of the first 9 batters he faced and would get help with the bats in each of the first three innings.
After a 1-2-3 top from Walla Walla, Logan Meyer, and Caleb Gray both came in to score on a wild pitch and a bases-loaded walk to give Walla Walla a 2-0 lead after one.
Following the big first Manny Casillas would get involved with the bat in his hands after getting the win yesterday on the mound. Casillas drove in Kennedy Hara on a base hit to left field as the Sweets would get ahead early. 
Walla Walla also saw a pair of runs score in the bottom of the fifth as the Sweets would turn the ball of to Mason Brunson and Blake Wittman to seal the ball game for Walla squared!
Sweets by the Numbers
– Stutesman would punch out a season-high 7 batters in the win
– Caleb Gray went 3/4 in his return to the lineup after an injury
– Mason Brunson struck out 4 batters in 2 innings of work 
– Walla Walla would get their first shutout of 2023
 Up Next
Sweets get set for the first installment of the #BattleOfTheBasin vs Yakima Valley tomorrow evening at 6:35 p.m