Millar and Tsoukalas Have Big Days as Sweets Bounce Back vs NW Star
Sweets Get Game 2 Win over NWS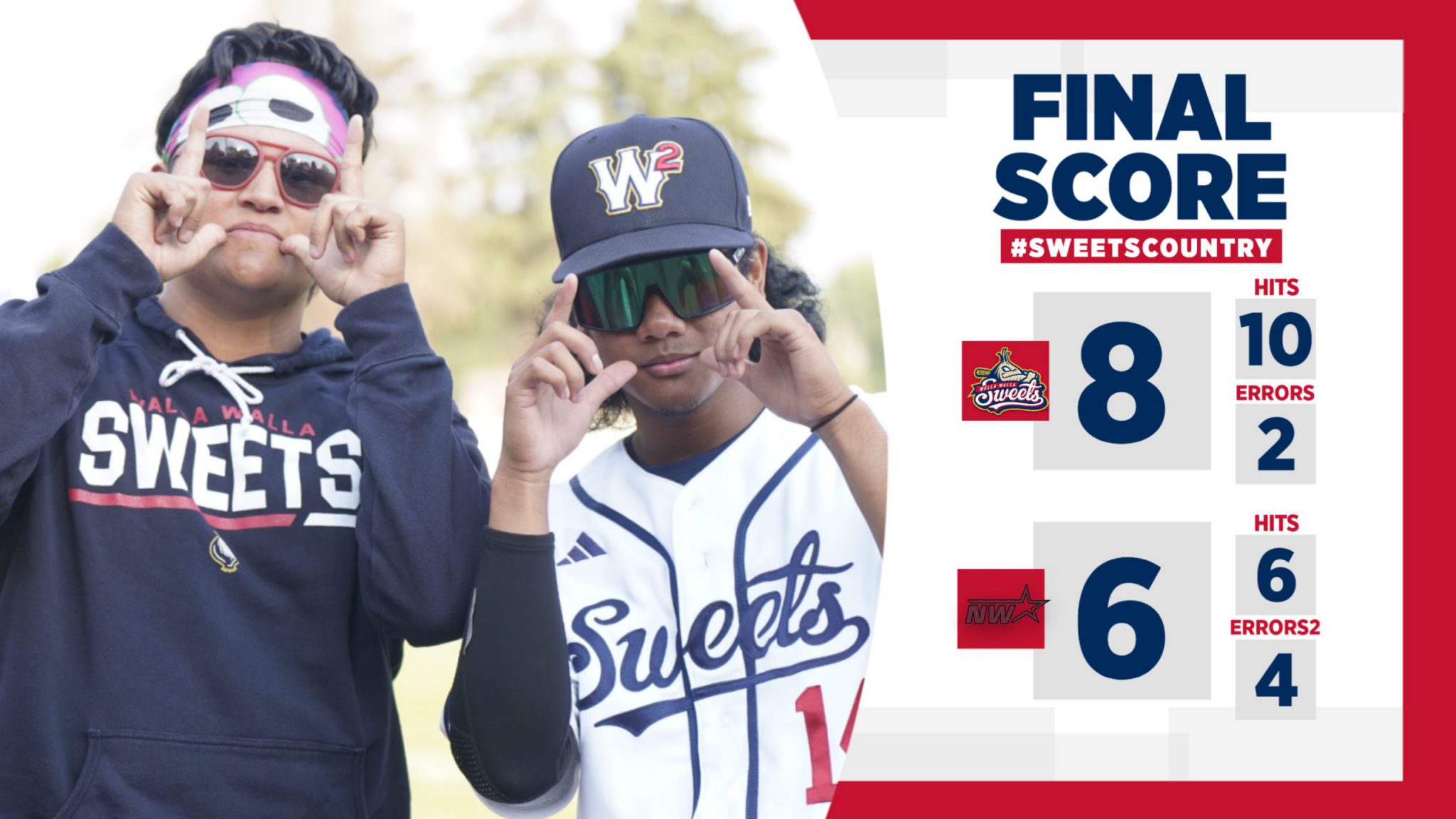 WALLA WALLA, WA-  The Walla Walla Sweets bounced back in game two with the NW Star Nighthawks taking down the non-league foe 8-6 on Wednesday night. 
Andrew Graham started the scoring when he drove in Kennedy Hara in the bottom of the first. Hara lead off the first firing a double into right field to kick off the contest for Walla Walla. 
The Nighthawks took the lead right back however exploding for four runs in the top of the third to take a 4-1 lead after 2 and a half innings. In the next half frame, Walla Walla would erupt as well, Ben Parker and Graham started off the inning with base hits and new addition Sweet Michael Tsoukalas drove them both in showing off the extra base hit power with a double.
Mason Millar followed up the double with one of his own to score Tsoukalas to tie up the ball game, and Kevin Spear rounded out the big inning by driving in Millar to give Walla Walla a one-run advantage. 
In the fourth, Millar would see another run come in from his ledger hitting into a fielder's choice play and scoring Parker for the second time in the ball game. Andrew Graham also scored on a Sebastian Lopez groundout to round out the strong Sweets inning.
Millar's impressive day would conclude with scoring on a SAC-Fly from Aiden Espinoza to wrap up the big win for Walla Walla.
Sweets by the Numbers
– Michael Tsoukalas would get his first hit of the year with a 2-run double in the third.
– Ben Parker, Kevin Spear, and Mason Millar would have multi hit games going 3/5, 2/5, and 2/4 respectively.
– Millar and Tsoukalas would both drive in two runs
– Manny Casillas would pick up the win going 1 scoreless inning #ShoheiCasillas 
 Up Next
Sweets finish the series with the NW Star Nighthawks today at 6:35 PM