Sweets Drop Game 3, Take Series With Knights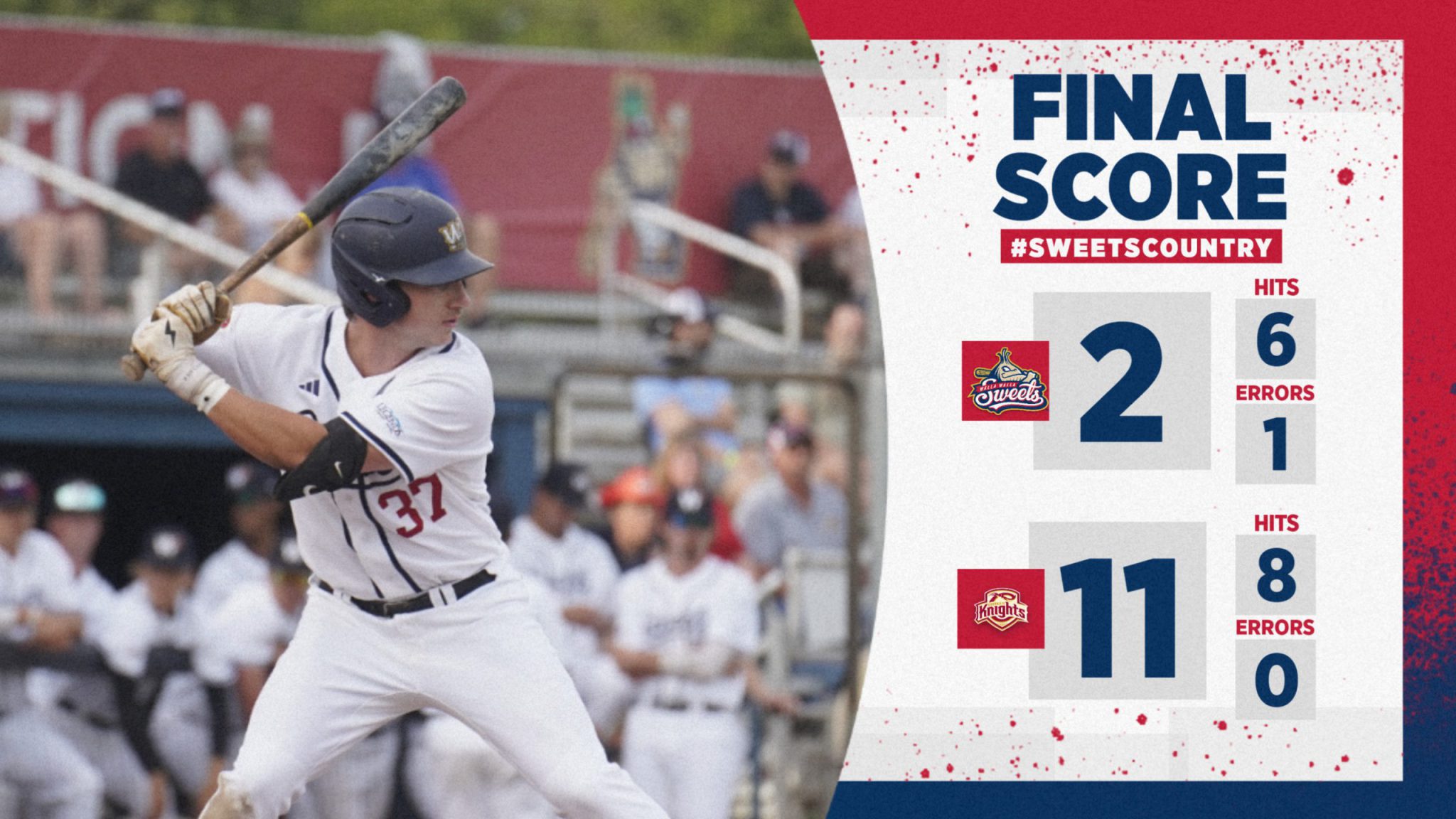 CORVALLIS, OR-  The Walla Walla Sweets failed to capture the series sweep over Corvallis as they dropped game three 11-2 from Goss Stadium. With the loss, the Sweets move to 5-10 overall. 
Walla Walla got on the board first as Ben Parker continued his excellent season driving in Gavin Ayers to get his team-leading 9th RBI of the year. The Sweets, however, would go cold surrendering the lead and getting on the board at the top of the eighth. 
A majority of the damage done for Corvallis came in the bottom of the sixth as the Knights would give Walla squared a taste of their own medicine. Corvallis put up 10 runs in the sixth inning after the Sweets would put up similar numbers in games one and two scoring 6 in the second yesterday and six in the sixth in game one.
Sweets by the Numbers
– Logan Meyer would continue his league-best on-base streak of 15 games
– Kennedy Hara would snap his four-game hit streak going 0/4
– Payton Knowles and Manny Casillas would both have multi-hit games going 2/4
 Up Next
Sweets start a series with the NW Star Nighthawks today at 6:35 PM