Sweets Clinch Series in Corvallis For First Time Since 2018
Sweets win their third straight matchup and take the series with Corvallis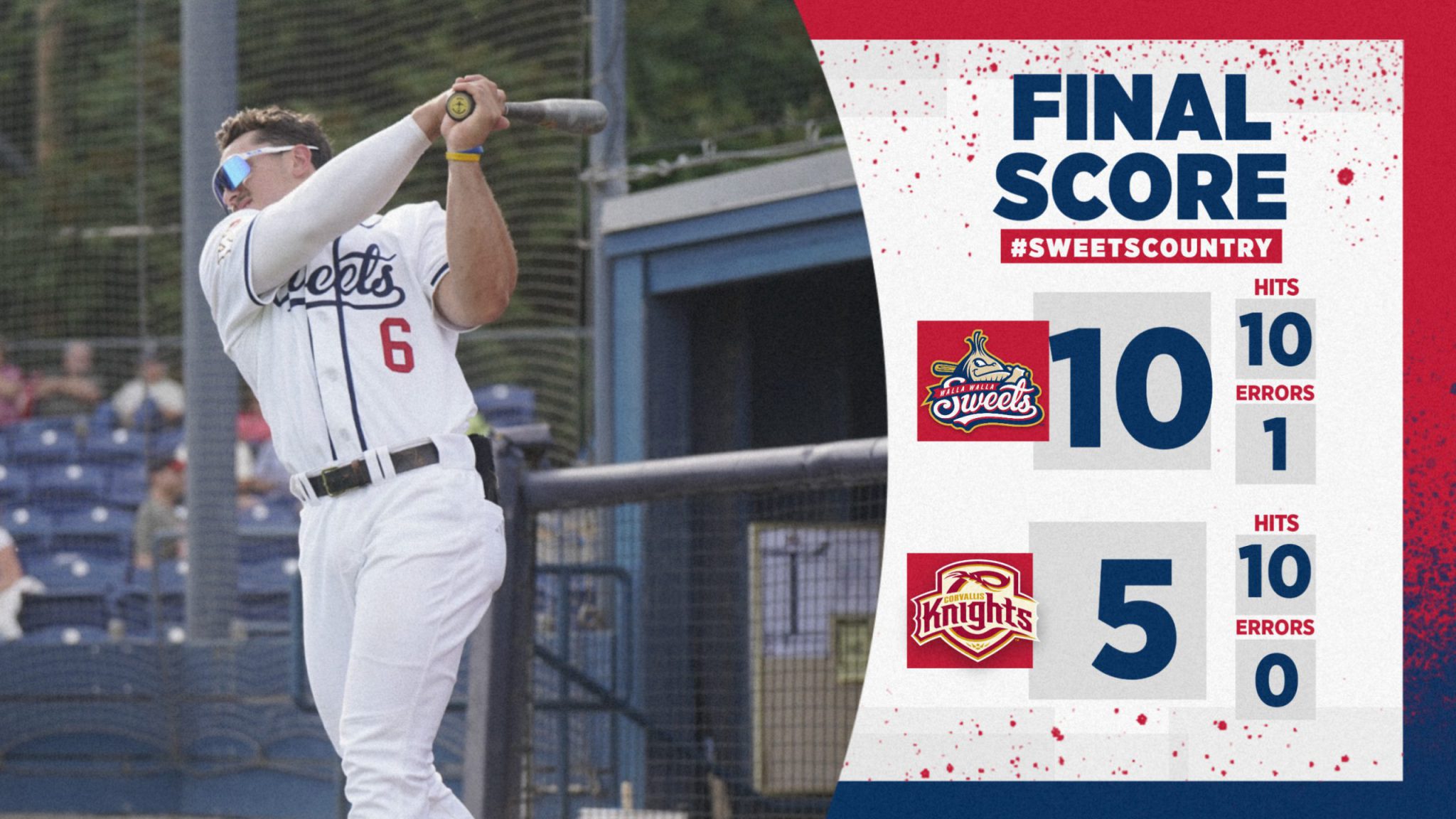 CORVALLIS, OR- For the first time since 2018 the Sweets would take the series in Corvallis after a 10-5 win in Game 2 from Goss Stadium. The Sweets would be led by massive days from Ben Parker and Manny Casillas who both would combine for seven of the 10 Sweets runs in the win. With the victory, Walla Walla moves to 5-9 and drops Corvallis to 8-6.
Parker started the game hot as following a Kennedy Hara hit-by-pitch and a Payton Knowles walk Parker would drive one up the middle to score Hara and put the Sweet Onions up early. Logan Meyer also got involved scoring Knowles the next at-bat off of a base hit and Casillas would help drive in the final run of the first inning on a fielder choice play.
However, Casillas's extensive damage came in the next inning when he helped extend the Sweet's lead to nine with a three-run homer in the top of the second inning.
The inning would start off similar to the first as Ben Parker got the big knock with an RBI double to drive in both Hara and Knowles who both got on with two outs in the inning. The next at-bat Meyer would walk to setup Casillas with two on to face off against the fresh arm in the ball game for Corvallis where the Sweets first baseman would drill a shot into the right field bleachers at Coleman Field.
The Sweets would surrender four runs in the third and the fourth but the lead ended up being too much to overcome for Corvallis.
Sweets by the Numbers
– Logan Meyer would continue his league-best on-base streak at 14 games
– Jaxon Henderson would get the win for Walla Walla
– Corvallis gave up 14 free passes with 12 walks and 2 hit by pitches.
– Ben Parker had a Sweets high in hits with a 4/5 day at the plate
– Manny Casillas would go deep for the first time in 23' being the second Sweet to do so
– Walla Walla would get the win with only one coach as well as acting manager Tyler Charlo was ejected in the fourth inning
Up Next
Sweets finish the series with Corvallis tomorrow at 6:35 PM