Sweets Knock Off Corvallis in Game 1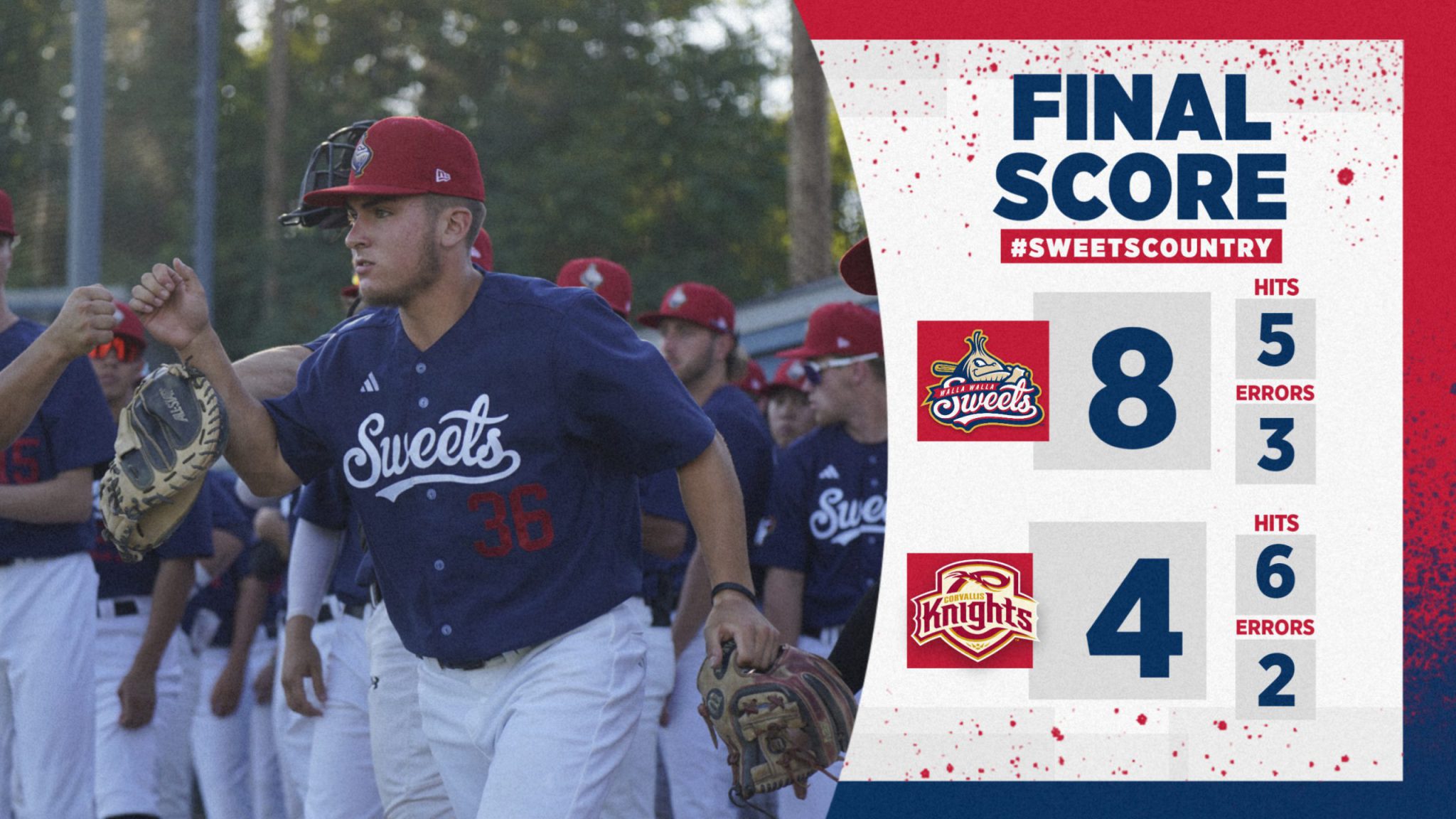 CORVALLIS, OR-  For the second straight season the Walla Walla Sweets went into Corvallis and took the opening game over the Knights as a huge sixth inning would propel Walla Walla to a 8-4 win over Corvallis. With the win, the Sweets move to 4-9 and drop Corvallis to 8-5.
In the first inning, Walla Walla loaded the bases against starting pitcher for the Knights Zach Johnson but wouldn't get a run aboard leaving the bases loaded after a Logan Meyer strikeout and a Manny Casillas fly-out. Those two would however make a huge impact later in the contest.
The Sweets would surrender 3-runs in the fourth inning but would find the answer thanks to Casillas and Meyer. Casillas came up with the bases loaded again in the sixth and drove in Andrew Graham and Ben Parker to cut the lead to one. The Sweets then turned to Kevin Spear who helped Walla Walla tie the game up by driving in Meyer with a groundout to first. 
Meyer's intense day wouldn't end there, as the Sweets right-fielder ripped a line drive to score Payton Knowles to end the sixth with an 8-3 lead.
Sweets by the Numbers
– Logan Meyer would continue his league-best on-base streak at 13 games
– Blake Wittman would get his first WCL win.
– Aiden Aitken would strikeout 2 of the 8 batters he would face in relief
– 6 of the 9 Sweets hitters would drive in runs
– Manny Casillas would drive in two runs in a 1/5 outing
 Up Next
Sweets continue the series with Corvallis tomorrow at 1:05 PM