Sweets Drop Game One vs Cowlitz
Sweets Shutout vs Cowlitz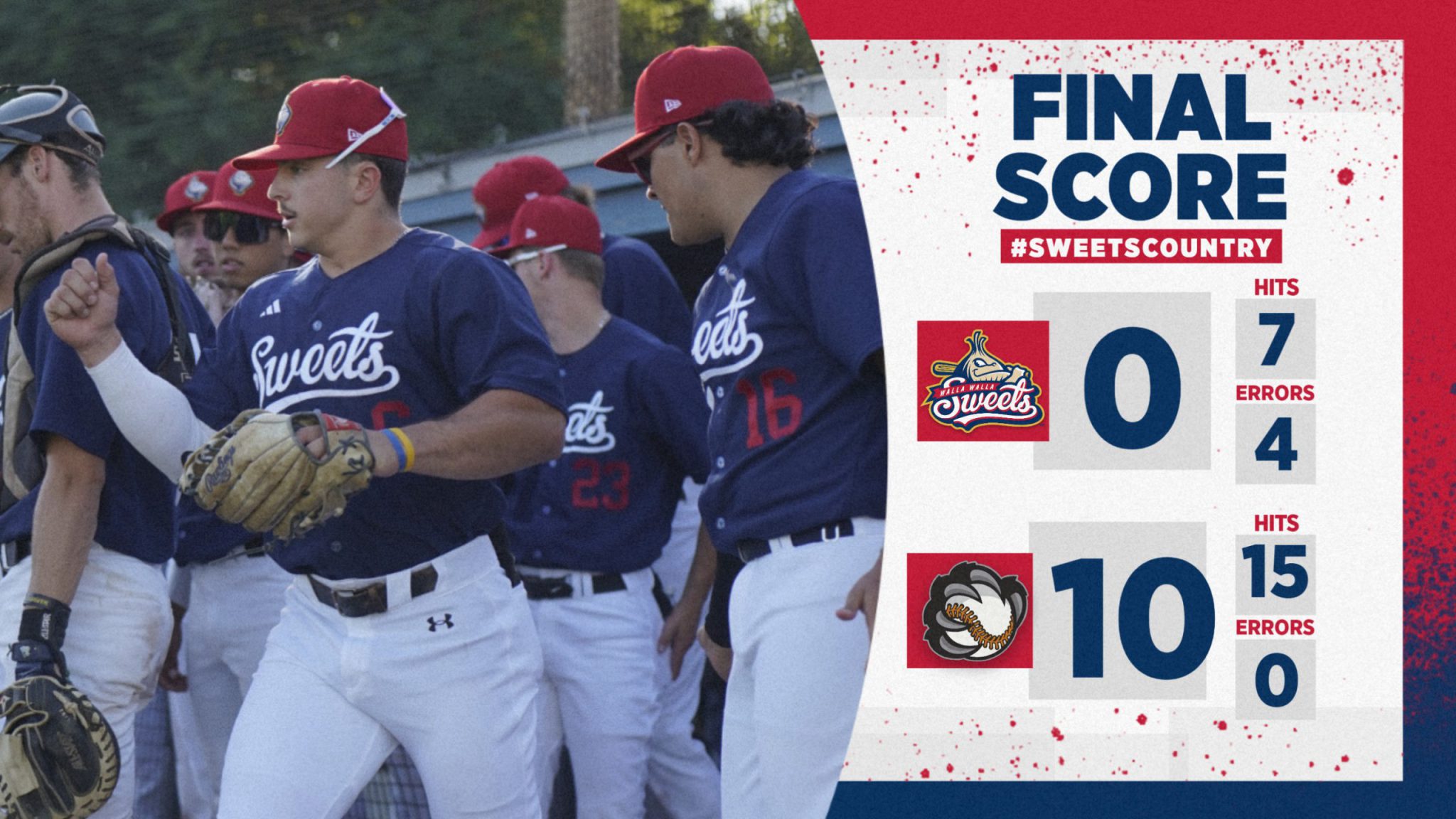 WALLA WALLA, WA-  The Walla Walla Sweets struggled in their first game against Cowlitz as the Black Bears would erupt to take the initial contest 10-0 from Borleske. With the loss, the Sweets move to 2-8 in 2023.
Cowlitz got runners on in three of the first four innings, and in the third inning, they would finally get a few across. Eli Lopez and Carter Monda started the inning getting on as both would come in to score to start a long night for Walla Walla. However, Lane Funneman came in as a replacement for starter Francisco Lopez who loaded the bases in the inning but Funneman would close the door with one pitch having Nick Miller fly out to right.
Cowlitz would keep the foot on the gas pedal by scoring 7 runs in the final three innings. 
Offensively the Sweets would struggle to find their way on the night being blanked for the first time in 2023. 
Sweets by the Numbers
– Logan Meyer would continue his league-best hit streak at now 10 games
– Sweets were shutout for the first time since July 31st 2022
– The Sweets' top four hitters in the lineup (Hara, Meyer, Graham, and Parker) all reach with a hit on the game.
– Black Bears left 15 runners on base in a winning outing
 Up Next
Sweets get set for game two vs Cowlitz tomorrow at 6:35 PM