Sweets Take Series vs Ridgefield
Sweets Series Finale vs Ridgefield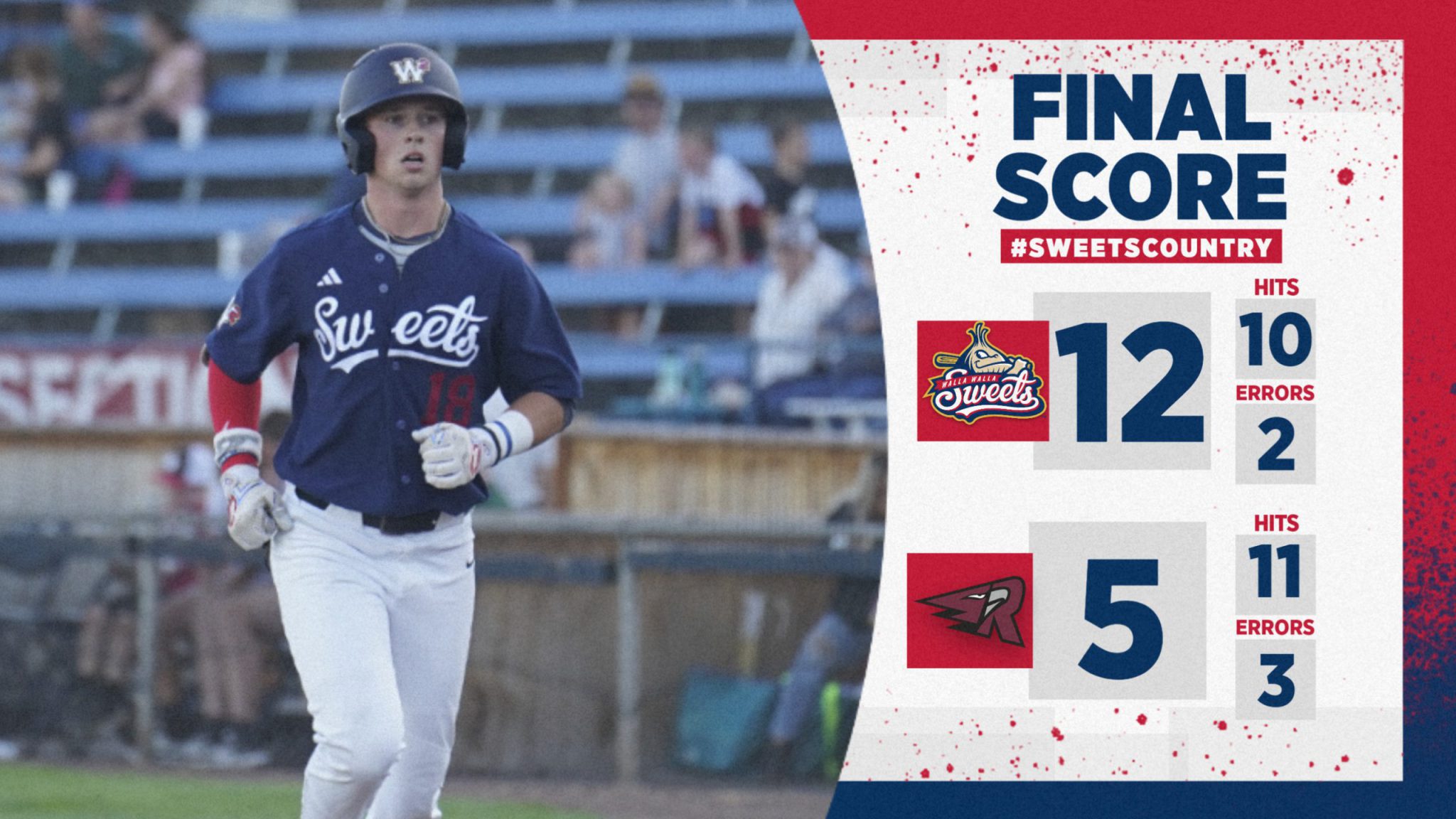 WALLA WALLA, WA-  The Walla Walla Sweets picked up their first series win of the year as they took the final game over Ridgefield 12-5 to wrap up their first home set. Walla Walla would advance to 2-7 on the year with the win over the Raptors.
Ridgefield fired two runs early as Andy Allenson shot one to left field to get his second homer of the year in the first inning. However, Walla Walla would find an answer quickly and took the lead in the bottom of the third with a three-run inning highlighted by a Logan Meyer RBI double to tie up the game and was driven in an at-bat later as Andrew Graham would drop one to the right side to give Walla Walla the lead.
The Raptors answered with a 2-run top of the third but again the Sweets would answer. The Sweets exploded for seven runs in the inning going through the whole lineup in the inning.
Walla Walla would take a 12-4 lead after four and would not look back allowing only one more run in the ball game to cap off a season-best offensive outing to end the series.
Sweets by the Numbers
– Ben Parker added to his hit streak moving it to 8 games
– Logan Meyer extended his hit streak to 9 games.
– 6 of 11 batters would drive in a run, and all 9 starters would come in to score at least once in the win
– Andrew Graham and Payton Knowles both had 3-RBI days 
– Heitaro Hayashi picked up the win for Walla Walla going 4 innings with no runs allowed.
 Up Next
Sweets get set for Kids Day vs the CCL Showcase team tomorrow at 11:05 AM