Sweets Drop Game Two in Victoria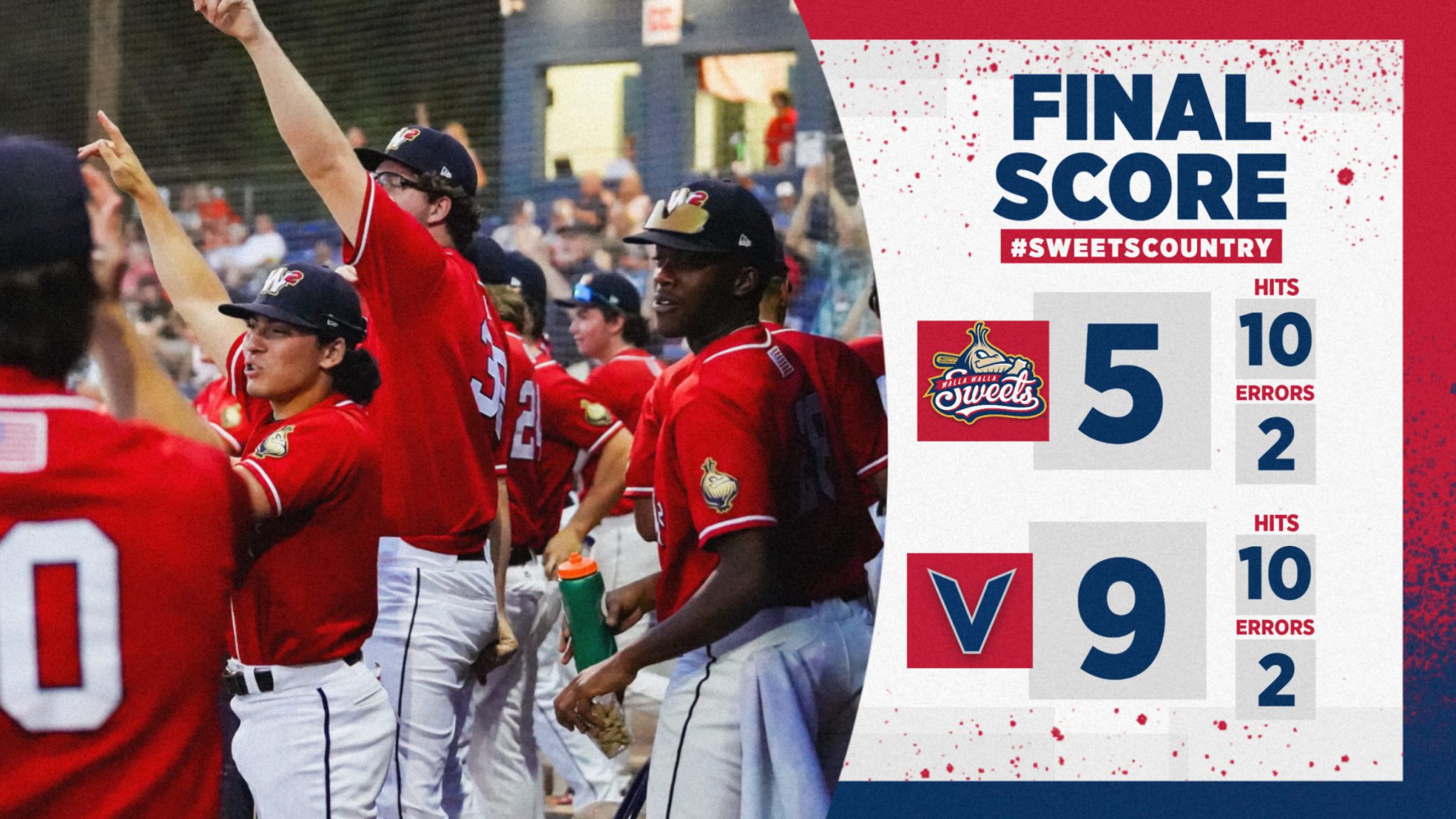 VICTORIA, BC, CAN-  The Walla Walla Sweets would drop the middle contest in British Columbia 9-5. The Sweets would strike first but fell behind due to 9 straight runs being scored in innings 4 through 7.
Ben Parker would drive in Luke Baier with a base hit in the top of the third to give Walla Walla their first lead in a game this season. Logan Meyer would back things up in the inning driving in Gavin Ayers with a two-out base hit for his first RBI in 2023 as a Sweet. 
The HarbourCats would score nine runs in innings 4 through 7 without an answer from Walla Walla until Gavin Ayers would drive in a Brody Rasmussen with his second double of the series vs Victoria. Moments later Andrew Graham would see his second hit of the ball game shooting one to the right side to drive in Ayers to cut the lead to 4.
Sweets by the Numbers
– Logan Meyer and Ben Parker would extend his hit streak to five games.
– Andrew Graham would get his second straight multi-hit game going 3/5 and extending his hit streak to five games.
– The Sweets would also get their second straight 10 hit game of the season
– Victoria would strikeout 15 Sweets with Sean Heppner striking out 10 in a winning outting.
Sweets Post Game
 Up Next
Sweets wrap up the trip to BC tomorrow vs Victoria at 11:05 A.M