Sweets Drop Opener At Victoria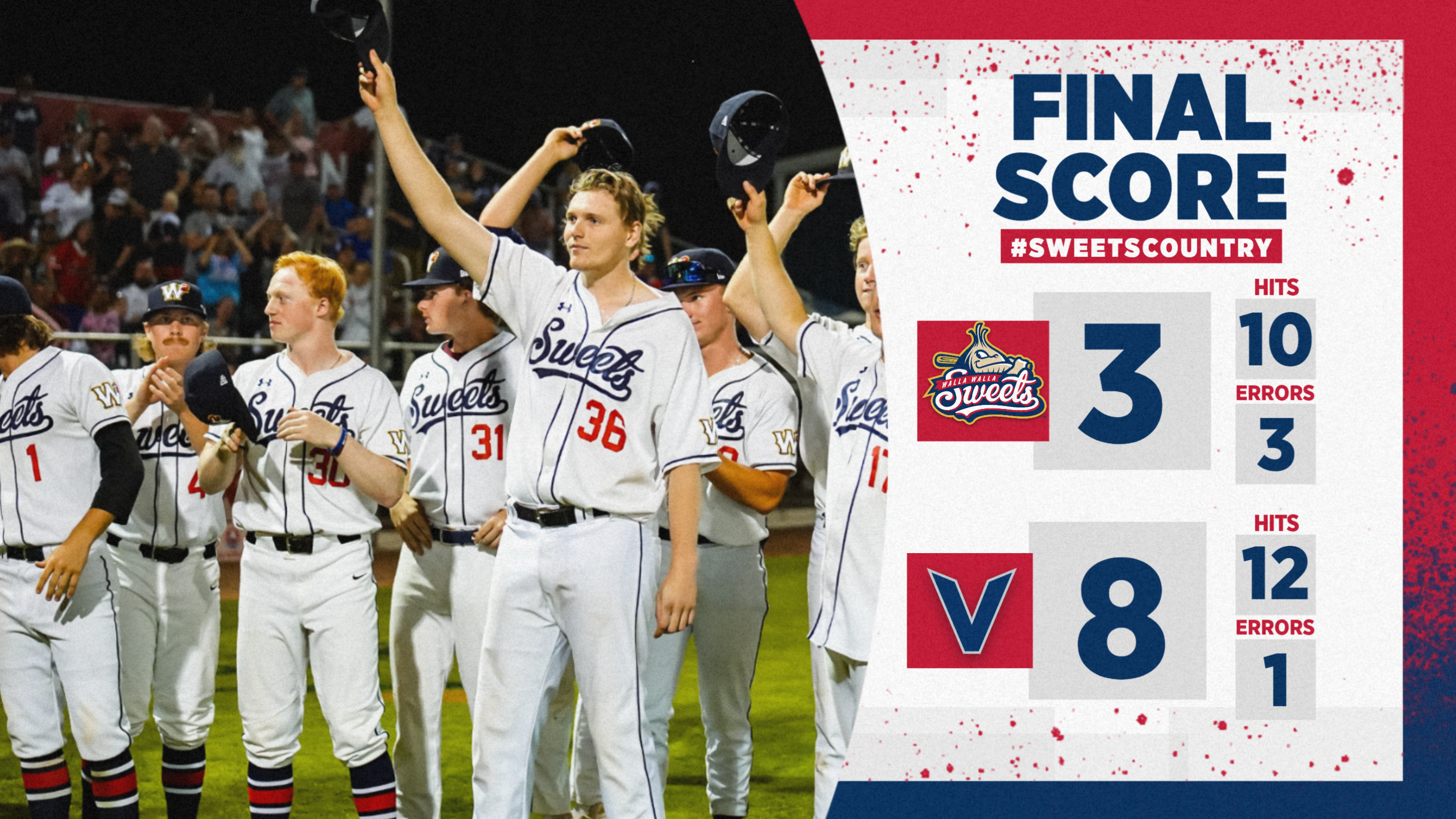 VICTORIA, BC- The Walla Walla Sweets would drop to 0-4 on Monday evening as they would lose the opening contest in Victoria 8-3 as the HarbourCats would extend their win streak to 4. Walla Walla would see a season high in hits recorded with 10 as Andrew Graham, Kooper Jones, and Ben Parker would all have multi-hit games.
The Sweets would give up a run early as Victoria would strike first in the bottom of the first. However, Walla Walla would fire right back as Kooper Jones would drive in Logan Meyer for his first hit and RBI of the season sliding a ground ball towards a gap on the right side of the infield to tie up the ball game.
Jones wouldn't have to wait long for his second RBI of his career as he drove in Gavin Ayers in the fourth who led off the inning with a double to make it a one run game. Walla Walla would then see Caleb Gray hit a sac-fly into right-center scoring Vicente Feliciano to tie up the ball game at 3 in the fifth, however the Sweets would still leave one stranded in the inning failing to take the lead with a runner in scoring position.
Heitaro Hayashi would go 4 and 2/3 in the outing giving up 4 runs and only 2 being earned in his debut as the Sweets would drop to 0-4.
Sweets by the Numbers
– Sweets fall to 0-4 and drop the opening game vs Victoria.
– Sweets left a total of 8 runners on base.
– Hayashi would finish the game with only 2 earned run while sadly taking the loss early in the season.
– Three Sweets had multi-hit games with Andrew Graham, Kooper Jones, and Ben Parker all with 2
– For Parker it's his third multi-hit game of the year
Sweets Post Game
 Up Next
The Sweets continue the series with the Victoria Harbour Cats at 6:35 P.M tomorrow.