Sweets Drop Game 2 in Nanaimo
Walla Walla Falls 6-5 to Nanaimo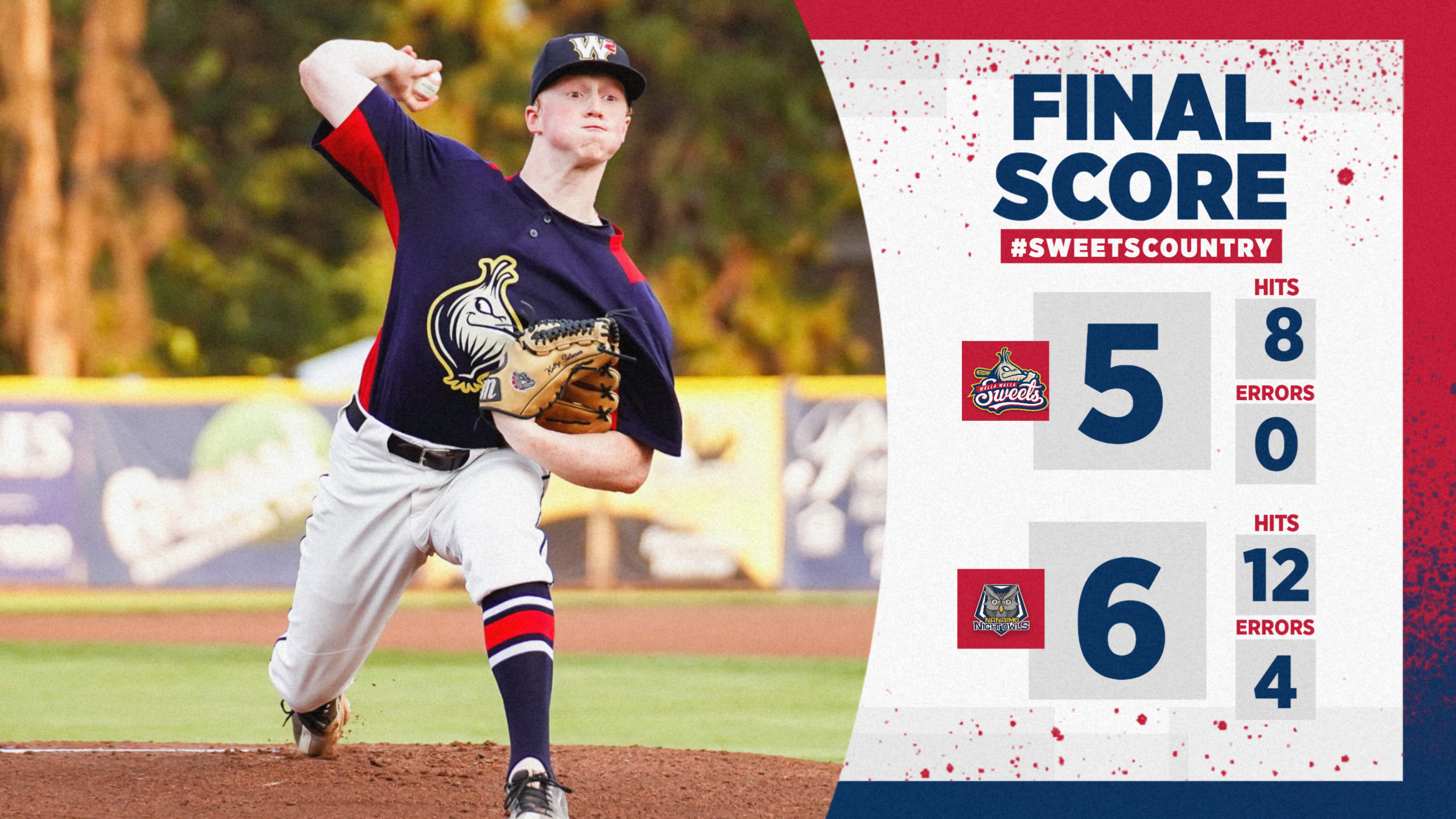 NANAIMO, BC-  The Walla Walla Sweets would fight to the very last strike but would ultimately fall 6-5 in the middle contest in Nanaimo vs the NightOwls. Ben Parker would continue his impressive start to the year going 2 for 4 with an RBI for Walla Walla.
The NightOwls would get on the board first jumping out to a 5-0 lead after four innings. Walla Walla would see their first run be scored as Andrew Graham would lead off the inning with a double and would get driven in moments later by a fielding error from Nanaimo's first basemen. The Sweets would cut the lead to five after five innings.
Walla Walla would do damage in the seventh scoring four runs in the top half by way of bases-loaded walks and a few errors by Nanaimo.
The Sweets wouldn't be able to tie things up however as Kooper Jones would get caught looking on a pitch outside called for strike three as Walla Walla would drop the middle matchup with Nanaimo.
Sweets by the Numbers
– Manny Casillas would come in to pitch for the Sweets going 2 innings allowing only one run on two hits.
– Ben Parker would get his second straight multi-hit game after going 2/5 in game one.
– The Sweets would leave 12 runners on base.
– Sweets move to 0-2 to start the year.
Up Next
The Sweets finish the series with Nanaimo tomorrow at 1:05 P.M