Charlo and Murillo join the Sweets Staff for 2023 Season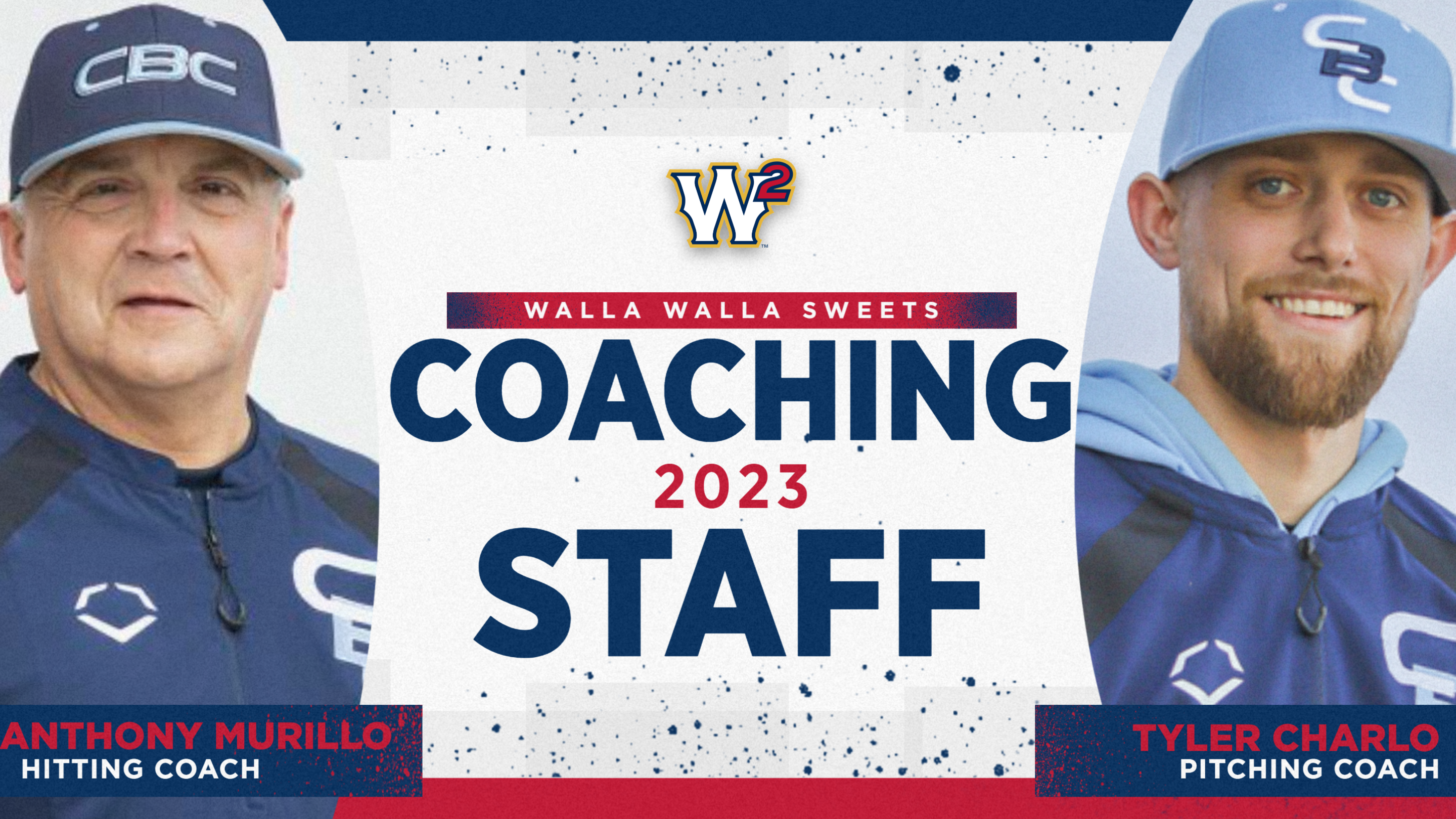 WALLA WALLA, Wash- Tyler Charlo and Anthony Murillo are joining manager Jarrod Molnaa's coaching staff this Summer in Walla Walla. Both Charlo and Murillo bring a ton of experience to the Sweets both serving as assistant coaches in the Northwest Athletic Conference. 
Murillo Joins the Sweets with a load of experience coaching including in the WCL spending time with the Port Angeles Lefties in 2021. Murillo's experience as a coach goes to all levels of the game spending time at the collegiate ranks with Oregon State, Lower Columbia College, Columbia Basin College, and Clark College most recently. Murillo also spent time with the Oakland A's and San Diego Padres organizations. Murillo will be gearing up for hist first season with the Sweets and his second overall in the WCL.
Charlo initially hails from Lewiston, Idaho where he later played Baseball collegiately for Lewis and Clark State College following stints at Wenatchee Valley and Sterling College. Charlo currently serves as the Pitching Coach and Recruiting Coordinator at Columbia Basin College, a role similar to what he will be with the Sweets. Charlo will act as Pitching Coach and will be joining Walla Walla for the first time in 2023.