Sweets Announce a WCL Rookie and Two Vets for 2023
Whitman's Ben Parker Highlights New Group of Sweets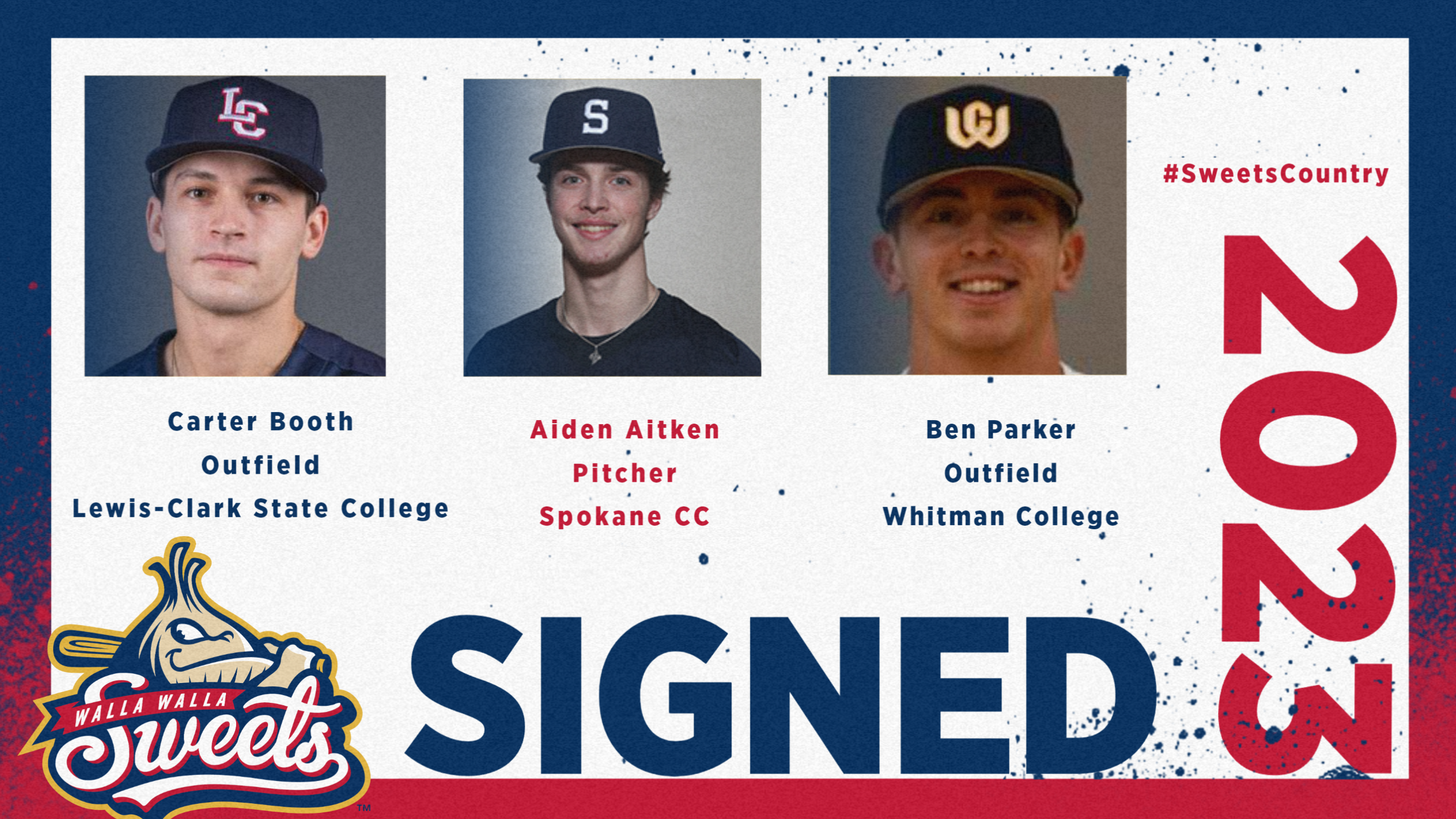 WALLA WALLA, Wash- The Walla Walla Sweets have announced Carter Booth, Aidan Aitken, and Ben Parker to the 2023 summer roster. Booth and Parker will get set for their second season in the WCL after playing with Portland and Springfield.
Ben Parker will continue his career at Borleske Stadium, as the two-time all Conference selection at Whitman will join the Sweets for the first time in his career.  Parker hails from Los Altos, CA where he played football and baseball at Los Altos High School, picking up six total all-conference nods in baseball and football. Parker has been a top player in D3 Baseball during his time with the Blues, picking up an All-Region selection in 2021; he batted .408 with 11 doubles, two triples and seven home runs. Last year was one of his best in the NWC, as he picked up his second first-team all NWC selection leading the Blues in runs (41, 4th in NWC) and hits (54, 5th in NWC) while finishing third in the league in hitting percentage (.388) and fourth in OPS (1.128). Parker also is no stranger to the WCL, as he played 5 games for Springfield last season, playing in the Drifters opening sets vs Bellingham and Cowlitz.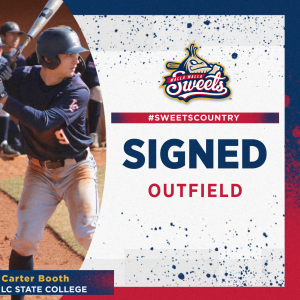 Carter Booth joins Parker in the outfield coming from Lewis & Clark State College, where he has made 32 starts in 37 games played. Booth has had an interesting path to LC State, previously playing D1 ball at Oregon State and Utah before transferring to LC State. As mentioned Booth played at Utah in the 2022 season where he appeared in 36 games, batted .219, and drove in 28 runs with 3 homers. Booth has been outstanding since joining the Warriors, batting .361 with 8 home runs; trailing his soon-to-be Sweets teammate Jakob Marquez and former Sweet Nick Seamons for the team lead. Booth Previously played in the WCL with Portland back in 2021, where he played in 25 games and had an OPS of .603.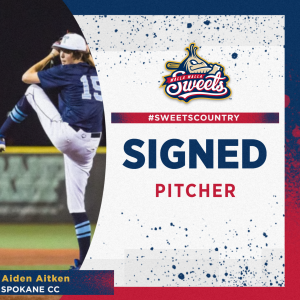 Aiden Aitken adds another big arm to the pen and the 6'6 freshman from Spokane Falls gets set for his first season in the Columbia Basin. The RHP for Spokane Falls, Aitken, has been solid in relief in his freshman campaign in the NWAC posting a 6.75 ERA in 12 innings of work. Most recently, Aitken has gone an inning in each of his last two appearances vs Wenatchee Valley, allowing only 1 hit and no earned runs in both games. The big 6'6 righty hails from Carmel, IN and is gearing up for his first season in the WCL.