A Pair of Yotes and Nighthawks Join Walla Walla in 2023
California State University San Bernardino and Northwest Nazarene both send a pair of players to bolster roster depth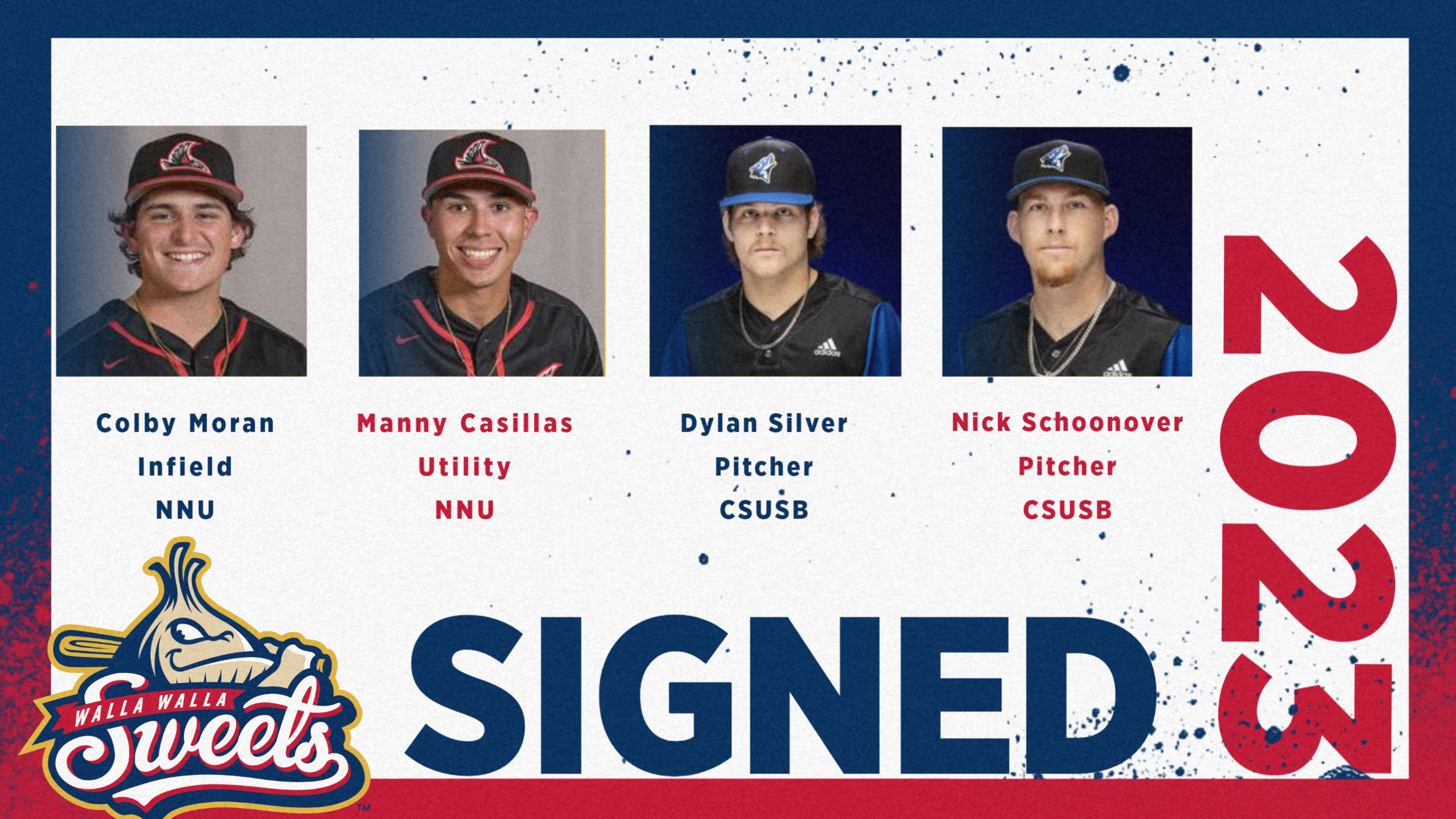 WALLA WALLA, Wash- Four new NCAA Division 2 pieces will join the Sweets this summer as Colby Moran, Manny Casillas, Nick Schoonover, and Dylan Silver will join the Onion Boys this upcoming season. All four players will be making their WCL debut and their Sweets debut this coming June.
Moran is the first of two Nighthawks joining the Sweets this season hailing from Murrieta, CA and Northwest Nazarene. Moran has developed mightily in his sophomore season after only appearing in seven contests in 2022. He has made 34 starts in 37 games, batting .322 with 3 home runs and 21 RBIs, while working mainly in the outfield in his second season with the Nighthawks. Moran recently picked up GNAC player of the week following an incredible weekend vs Western Oregon going 8 for 14 with four runs, two doubles, a triple, two home runs, and five RBIs. He finished the week with a 1.286 slugging percentage and 1.857 OPS. Moran also currently sits 12th in the GNAC in batting average, 11th in slugging, 9th in on-base percentage, and top 10 in RBIs in the conference. Moran comes from a deep family background with almost every member of his family competing in collegiate athletics including his mother and father playing softball and baseball at UC Riverside, and his brother, Cade, being a thrower at the University of Michigan. 
The other Nighthawk joins the Sweets from West Covina, CA in Manny Casillas. Casillas is a junior left-handed pitcher from Northwest Nazarene, formerly playing at MT San Antonio College and Cal St. Northridge. Casillas joins Walla Walla for the first time in his career after playing in the Northwoods League last year for the Duluth Huskies. So far this season at NNU, Casillas has appeared in 12 games posting a 9.00 ERA, mainly seeing time as a pinch hitter and DH where he currently is batting .118 in his first year at NNU. During his time in the Northwoods, Casillas put together a solid campaign with a 7.31 ERA in 13 innings with 17 strikeouts this past summer.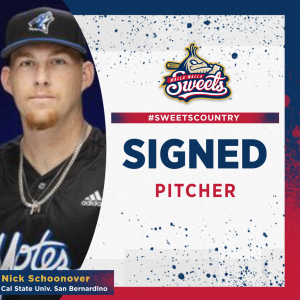 Nick Schoonover joins Walla Walla's team from Cal St. San Bernardino. Schoonover has had an interesting path to CSUSB, following spending last year at Fresno Pacific, appearing in 7 games as a sophomore. Schoonover has yet to see action in his first year with Yotes in 2023. The 6'6 240 pound Junior pitcher hails from San Bernardino, CA, and will be joining Walla Walla for the first time in 2023.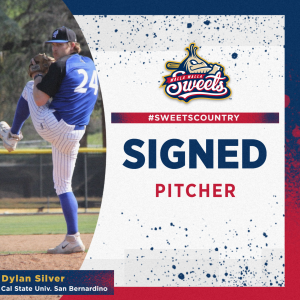 Dylan Silver rounds out the pack, joining his fellow CSUSB bullpen mate in Schoonover with the Sweets. Silver is another California native from Palm Desert and prior to joining the Yotes, played with Riverside CC. So far in 2023 at CSUSB, Silver has made 8 appearances with a 6.00 ERA in six innings of work in relief.