Walla Walla Adds a Pair of Glendale Vaqs and Dominant Arms For 2023
Walla Walla adds strong JUCO pieces for 2023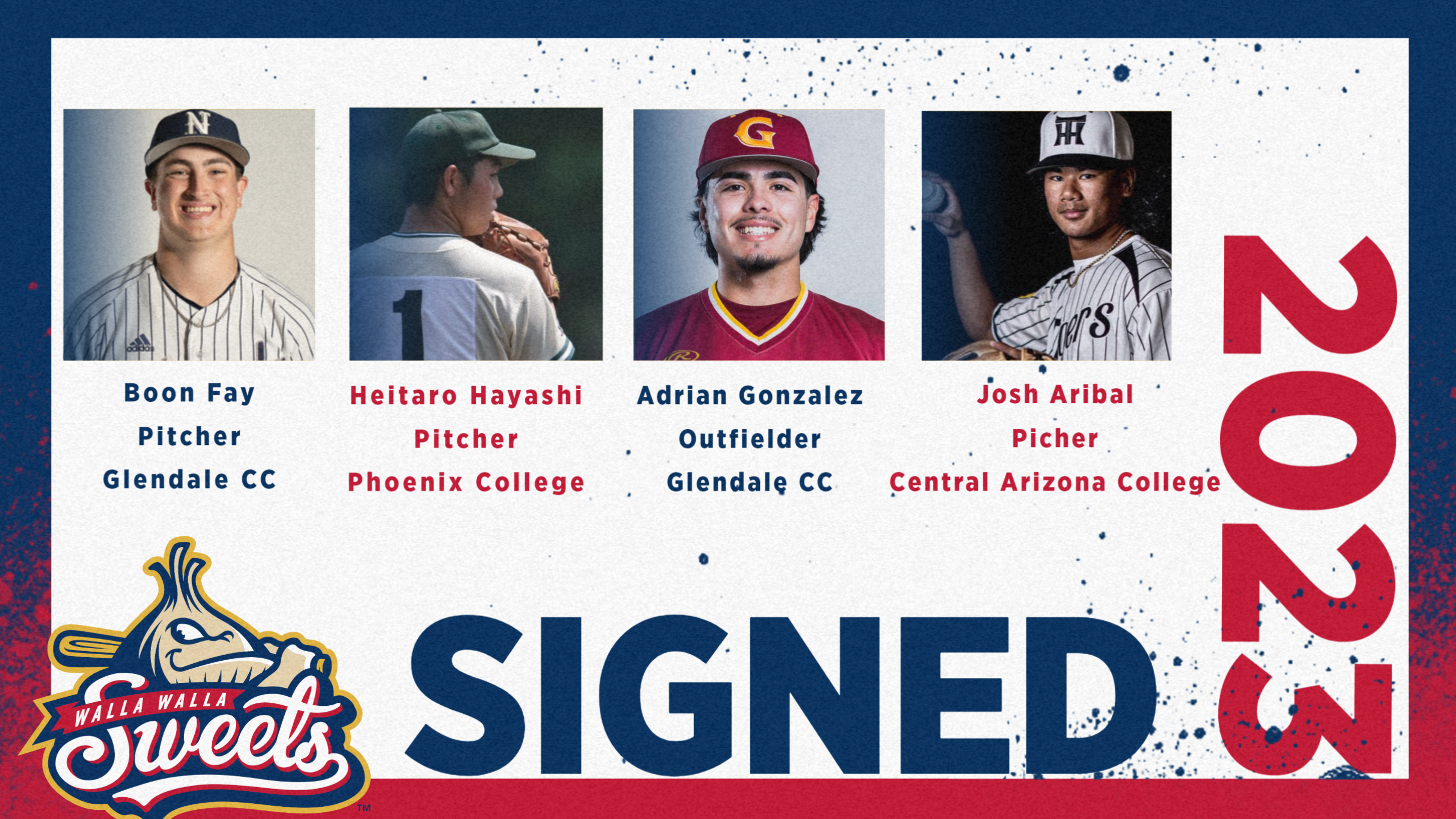 WALLA WALLA, Wash- Boon Fay, Heitaro Hayashi, Adrian Gonzalez, and Josh Aribial will all come to Walla Walla for their first season in the WCL, as they get set for the 2023 campaign.
Fay is the first of two Glendale Vaqueros joining the Sweets this summer, joining Walla Walla by way of Glendale CC in California. Fay currently posts a 5-0 record in 36.1 innings of work with a 1.98 ERA and 54 strikeouts in his first season with the Vaqs. Fay joins Glendale by way of the University of Nevada, where as a freshman, he made 10 appearances, all in relief, and struck out 13 batters over 19.2 innings of work. Fay comes from Eagle Rock, California and will join the Sweets for the first time in 2023.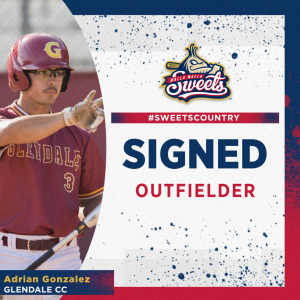 Adrian Gonzalez is the second of the two Glendale CC Vaqueros joining the Sweets in 2023. Gonzalez is a freshman outfielder from Reseda, CA. Gonzalez currently leads the Vaqs in batting average at .392 and stolen bases with 11. He also sitting second in HR (7) and RBIs (31), sitting behind former Sweet Joey Craig who has recently announced his commitment to Houston following this year at Glendale. Gonzalez joins fellow California native Aidan Espinoza with the Sweets in the outfield.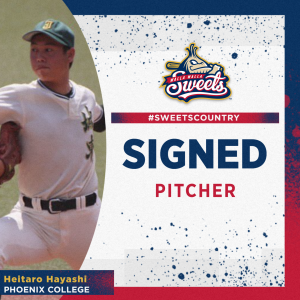 Heitaro Hayashi joins a fellow southpaw in Fay in the bullpen as Hayashi joins Walla Walla by way of Phoenix College. Hayashi comes to the Pacific Northwest from Tokyo, Japan, and Johtoh high school. Hayashi has seen action in 10 games this year in the incredibly competitive ACCAC of the NJCAA, posting a 4.15 ERA in 13 innings of work in 2023. Earlier this year, Hayashi came in relief striking out 2 batters vs the reigning NJCAA National Champion, Central Arizona.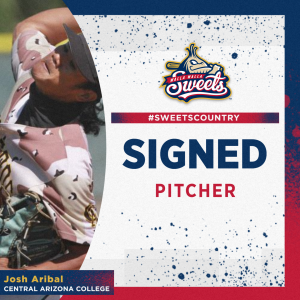 A member of the reigning National Champions is sophomore right-hander Josh Aribal, who gets set for his first season with the Sweets in Eastern Washington. Aribal is no stranger to the Columbia Basin as a former CBC Hawk in 2022. Aribal put up a 2.57 ERA in 70 innings of work for CBC and has since transferred to Central, keeping his success going. At Central Arizona, Aribal has recorded 4 saves in 9 games played with 35 strikeouts and no earned runs to his name. Most recently, Aribal pitched in a winning outing vs Hayashi's Phoenix squad, striking out six batters in 2.2 innings of work.