Four Seattle U Redhawks Join the Sweets for 2023
Four Seattle U Redhawks with previous WCL experience join the Sweets for 2023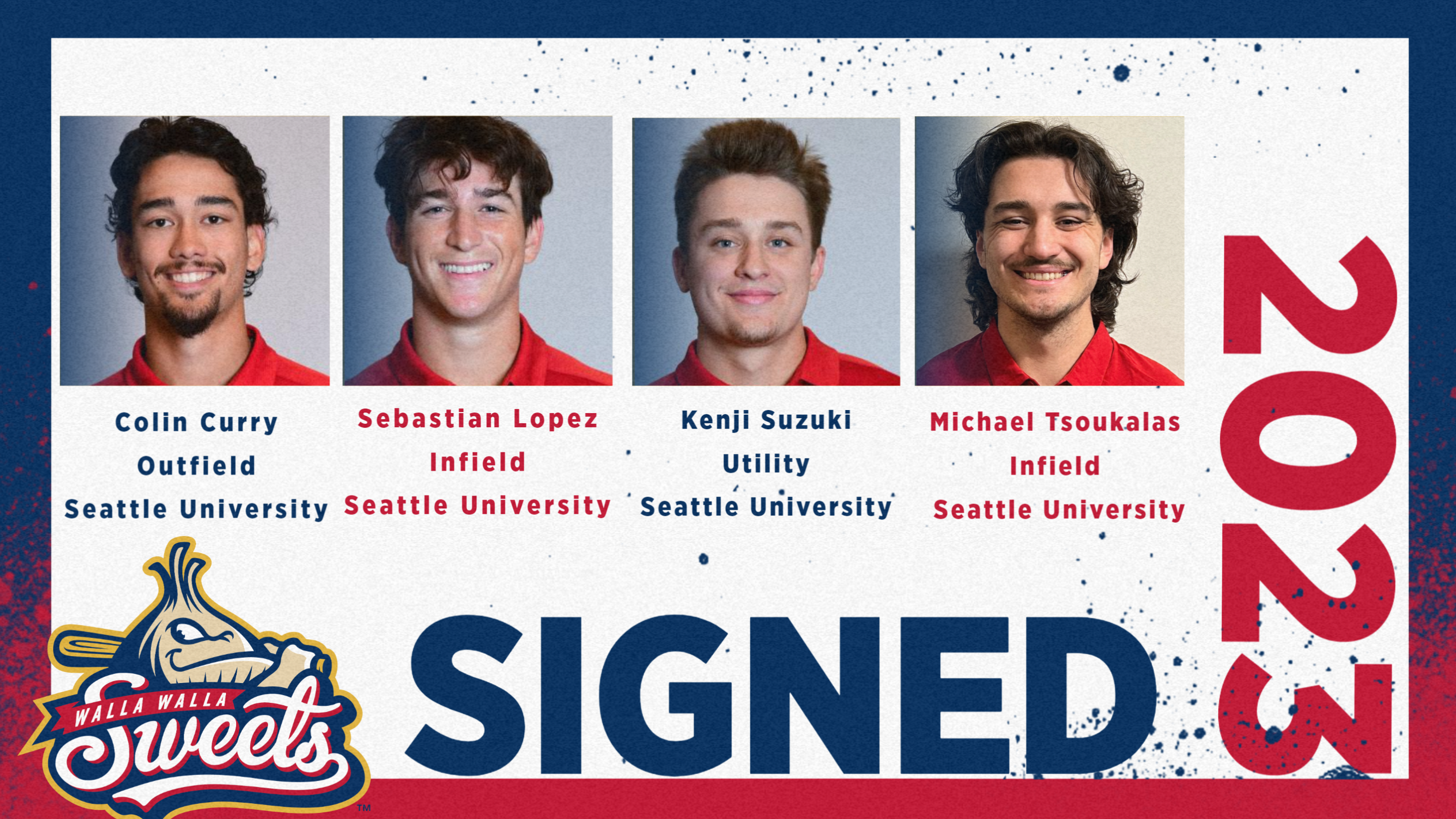 WALLA WALLA, Wash- Colin Curry, Michael Tsoukalas, Sebastian Lopez, and Kenji Suzuki will all come to Walla Walla via Seattle U for the 2023 campaign.
Curry, a sophomore outfielder for the Redhawks has made 10 starts on the season so far for Seattle U. Curry rejoins the WCL after playing for Port Angeles in 2022, where he batted .148 in 22 games for the Lefties. Curry had a solid freshman campaign playing 38 games while batting .242 in his first year with the Redhawks. The Redmond, WA native currently is batting .143 as
Seattle U gets set to open their WAC home slate with Utah Valley this weekend.
Tsoukalas also returns to the WCL after playing in Victoria in 2022. Tsoukalas played in 18 games batting .196 in his first WCL season north of the border, as he joins the south division with the Sweets in 2023. Tsoukalas joins Walla Walla by way of Arlington, WA where he ranked as a top 10 recruit in the state of Washington by Perfect Game. Tsoukalas has made three starts on the year with a .444 average and a .778 slugging percentage.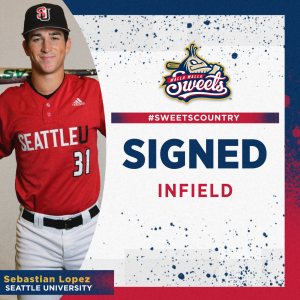 Lopez joins the Sweets after spending the 2022 season down in Bend with the Elks. Lopez played in 20 games for Bend, with a .189 avg with a homer and 7 RBIs on the year. Lopez enters his freshman year at Seattle U after a solid prep career at Coronado HS in Nevada. Lopez has made four starts for the Redhawks, bouncing around the infield in his first year on the west side of the state.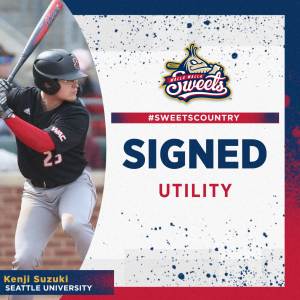 Suzuki joins Walla Walla for his second season in the WCL and first with the Sweets. Suzuki played north of the border with Kelowna in 2022. With the Falcons, Suzuki appeared in 3 games where he went ⅕ with an RBI in his only series with Kelowna. Suzuki joins Seattle U from Sammamish, WA, and Eastside Catholic, where he was a two-time all-state selection. In 2023, Suzuki has made four starts in seven games played with a .333 OBP.