Four WWCC Warriors Stay in Walla Walla To Join the Sweets in 2023
Three local pitchers and a catcher join the Sweets for 2023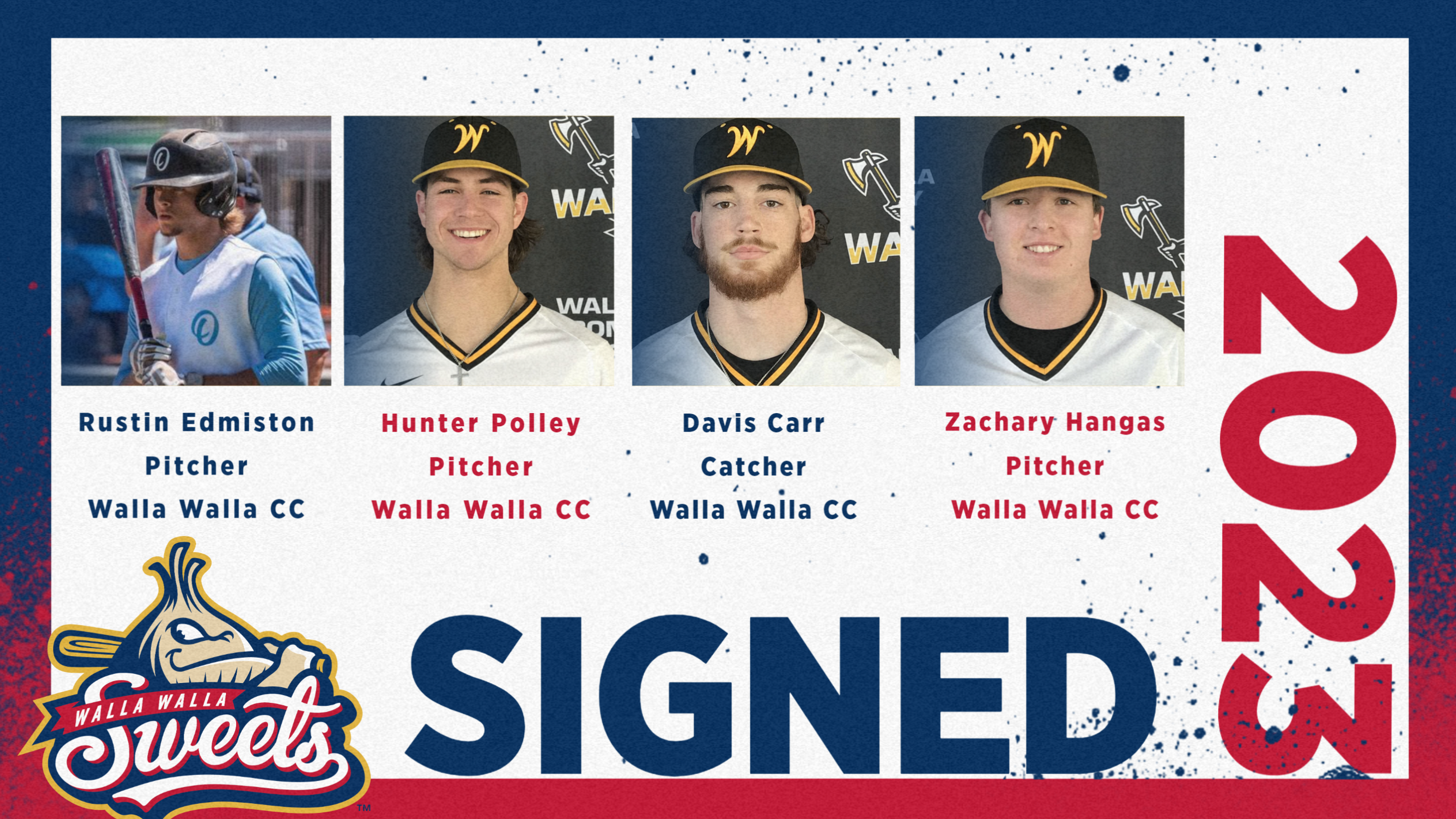 WALLA WALLA, Wash- Four Walla Walla Warriors will be staying in Walla Walla this summer as Hunter Polley, Davis Carr, Rustin Edmiston, and Zach Hangas will all be joining the Sweets this summer. Carr and Polley will be making their Sweets debuts this summer, while Hangas and Edmiston return following a short stint with the Sweets last season.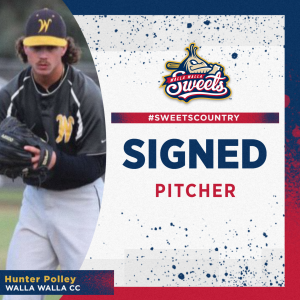 Hunter Polley is a Walla Walla guy through and through, formerly playing high school ball at WaHi and now playing at WWCC. Polley has made the transition from an infielder to a full-time pitcher with the Warriors and has one start on the young NWAC season, posting four strikeouts in a losing effort vs Centralia. Polley did see brief action in his freshman season, going into eight contests with 10 strikeouts in almost eight innings of work, while posting a 10.57 ERA in 2022.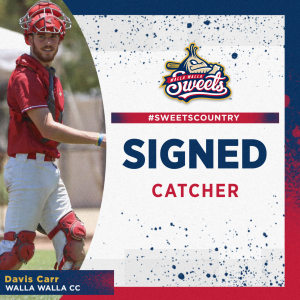 Davis Carr will also be making his first appearance with the Sweets after coming a long way to play with the Warriors in 2022. Carr is a catcher joining WWCC and the Sweets by way of Humble, TX just outside of Houston. Carr previously attended Eastern Oklahoma State before transferring to WWCC after seeing action in three contests for Eastern Oklahoma. Carr's switch to Eastern Washington has proven to be a great one, as he ranks third on the team in average (.280), 5th in OBP (.379), and 2nd in RBIs (6) for the Warriors.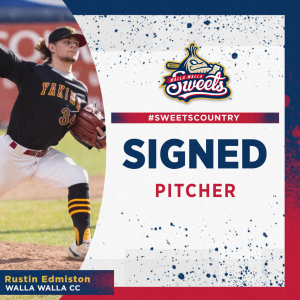 Starting the pair of Warriors returning to the Sweets is Rustin Edmiston. Edmiston joined the Sweets last season for their final two series' with Ridgefield and Wenatchee, posting a .455 average at the plate with hits in four of the five contests he played in 2023. This season, however, Edmiston will join the Sweets on the mound as well. Edmiston is a two-way piece out of  Hermiston, OR who has seen WCL action as a pitcher for the Yakima Valley Pippins, as well as action for Walla Walla last year. Edmiston leads all eligible Warriors in AVG (.333), OBP (.417), and SLG (.571) in his first season with the Warriors after transferring from Yakima Valley College.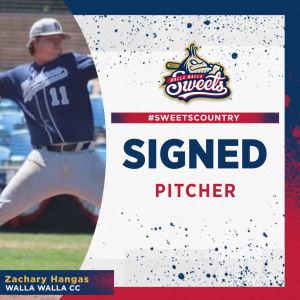 Zach Hangas rounds out the group of Warriors joining the Sweets this summer. Hangas also joined the Sweets for the final few sets of the year and saw a ton of action in those final contests, making five appearances with a 1.42 ERA, with five strikeouts in 6.1 innings of work, with a save in his debut season with the Sweets. The Missoula, MT native is also the top arm for the Warriors, with a 2.45 ERA and a 1-0 record in 2 starts in 2023.