Spear and Solomon Return to Walla Walla For 2023 Season
A pair of Zags return to the Sweets for new campaign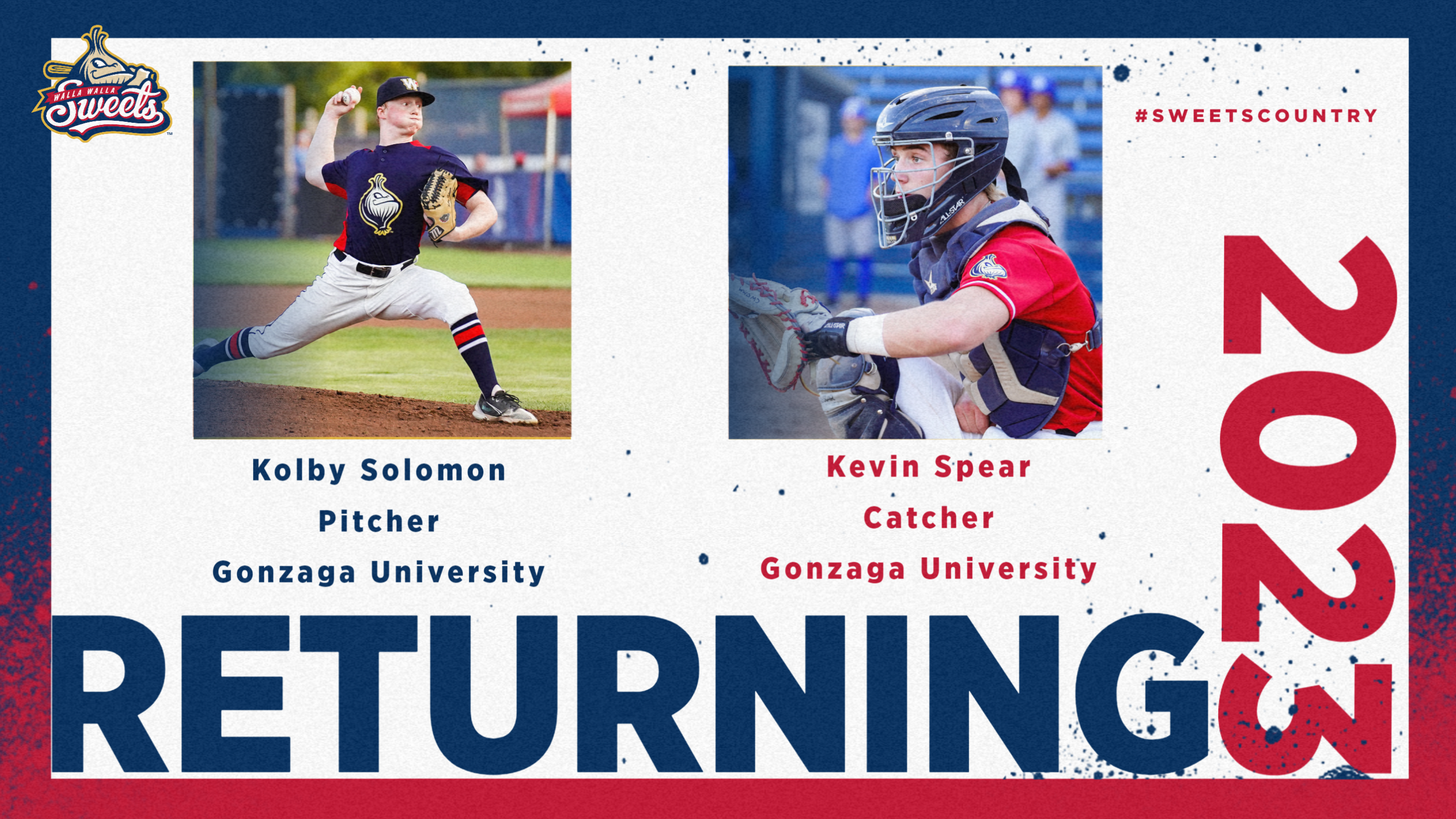 WALLA WALLA, Wash- A pair of Gonzaga Bulldogs will again spend their summer at Borleske Stadium as Kevin Spear (Gonzaga/ Seattle,WA) and Kolby Solomon (Gonzaga/ Kenmore,WA) have been announced for the 2023 season. 
Check out the full interview, and our latest episode of the Sweets Scoop Podcast, here: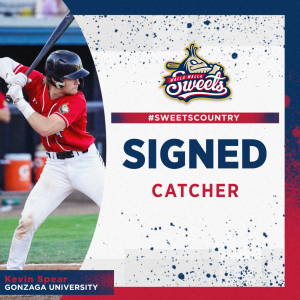 Spear, a true freshman in Spokane spent all of last season with the Sweets playing in 30 games with Walla Walla. Spear was the Sweet's primary catcher and is expected to fill that role in 2023. The Bishop Blanchet alumnus hit .261 with a homer and 5 RBI's with the Onion Boys as well as ending the year strong with a 9-game on-base streak. Spear was easily one of the most improved members of the Sweet's batting .440 in the final four series vs Wenatchee, Ridgefield, Corvallis, and Portland. 
"I'm excited. The first season was good for me to get to see what Walla Walla is all about and I'm pumped to come back," said Spear "Sweets Baseball is the thing to do in Walla Walla and it's a ton of fun to be in front of those fans". 
Solomon, a redshirt freshman at Gonzaga took huge strides with the Sweets. Solomon joined the Sweets after previously having Tommy John surgery which kept him sidelined his entire freshman year. Solomon struggled to start the year, however turned it around drastically in the final month of the season giving up only 3 runs in his final five outings. In his final two games of 2022, Solomon would pitch a combined 8 innings striking out 11 batters vs WCL champion Corvallis and Wenatchee. Solomon finished the season with a 7.33 ERA over 27 innings, posting a 2-1 record mostly out of the pen.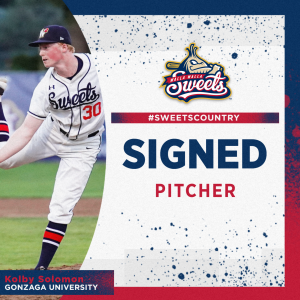 "Back with Walla Walla for another season and I'm excited about it." said Solomon "(last year) something big for me was gaining confidence throughout the season. (That's) what really put my pitching back into play, and having the guys behind me who I can trust to make plays, and a guy behind the plate who knows me better than anyone."
Gonzaga opens their season Friday February 17 at Texas Tech. As for the Sweets, they will open their season north of the border with trips to Nanaimo and Victoria before hosting the Ridgefield Raptors on June 9.