Sweets Finish 2022 Strong With Win at Wenatchee
Score five runs in the ninth to take down Wenatchee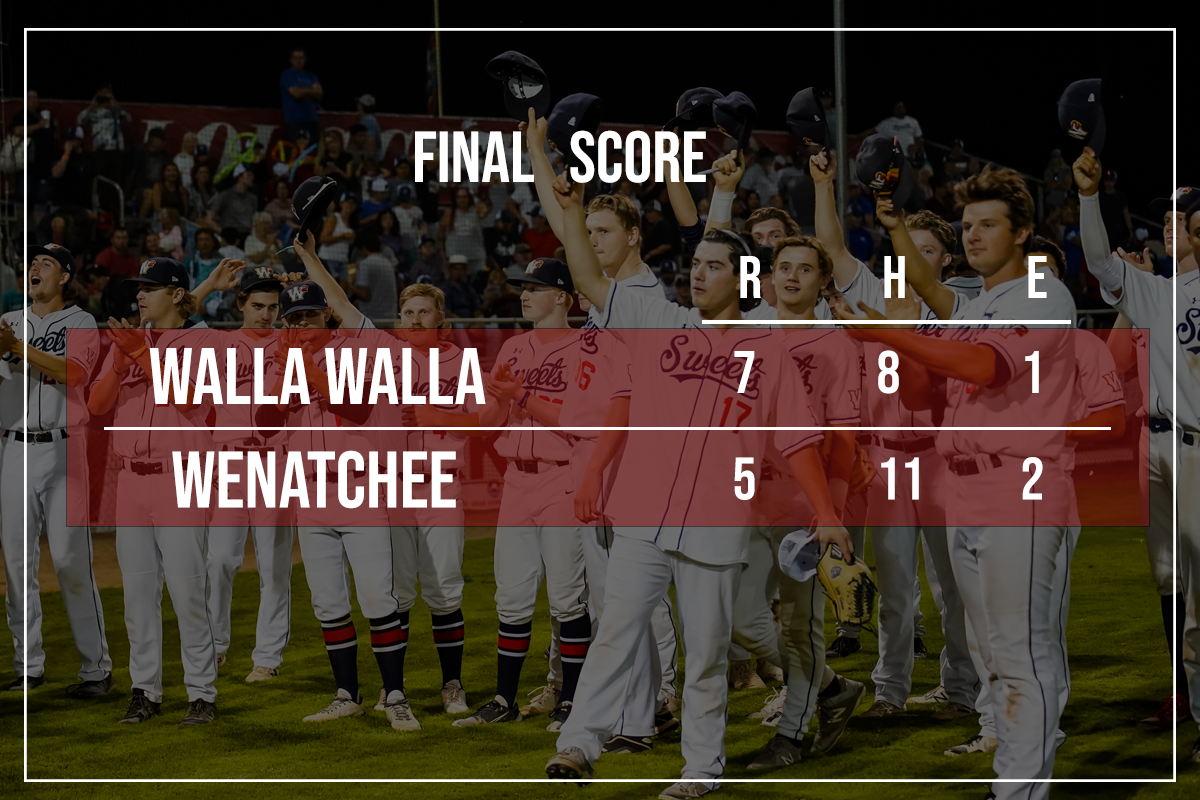 WENATCHEE, Wash- The Walla Walla Sweets wrapped up their 2022 season with a win as they took down the AppleSox 7-5 in come-from-behind fashion. The Sweets were pushed ahead by a five-run top of the ninth inning where Zach Ediger drove in three runs for the Sweets to take the final game of the year.
The Sweets would get on the board first as Rustin Edmiston would drive in Kevin Spear in the top of the second. However, Wenatchee would take the lead in the bottom of the third scoring two runs to take a one-run lead into the fourth.
In the fourth the Sweets would find the tying run in Rustin Edmiston by way of a Tucker Zander RBI base hit. 
Scoring would halt until the seventh when Wenatchee would take a two run lead by way of an Ezra Samperi base hit and a throwing error to catch Joichiro Oyama stealing second. Oyama however was retired following the throw down as he would try to move to third but Rustin Edmiston would make the tag off a Kevin Spear throw across.
The Sweets trailed by two in the ninth but that would quickly change as Ediger aproched the plate with the bases loaded and only one out. Ediger would slip one passed Oyama at second and score two runs and a third by way of a throwing error in right field. Two at bats later Nick Seamons would get his third home run of the season to guide the Sweets past the AppleSox as Ediger would close things out for the Sweets on the mound.