Sweets Drop Middle Game vs Wenatchee
Walla Walla drops final series of the year at Wenatchee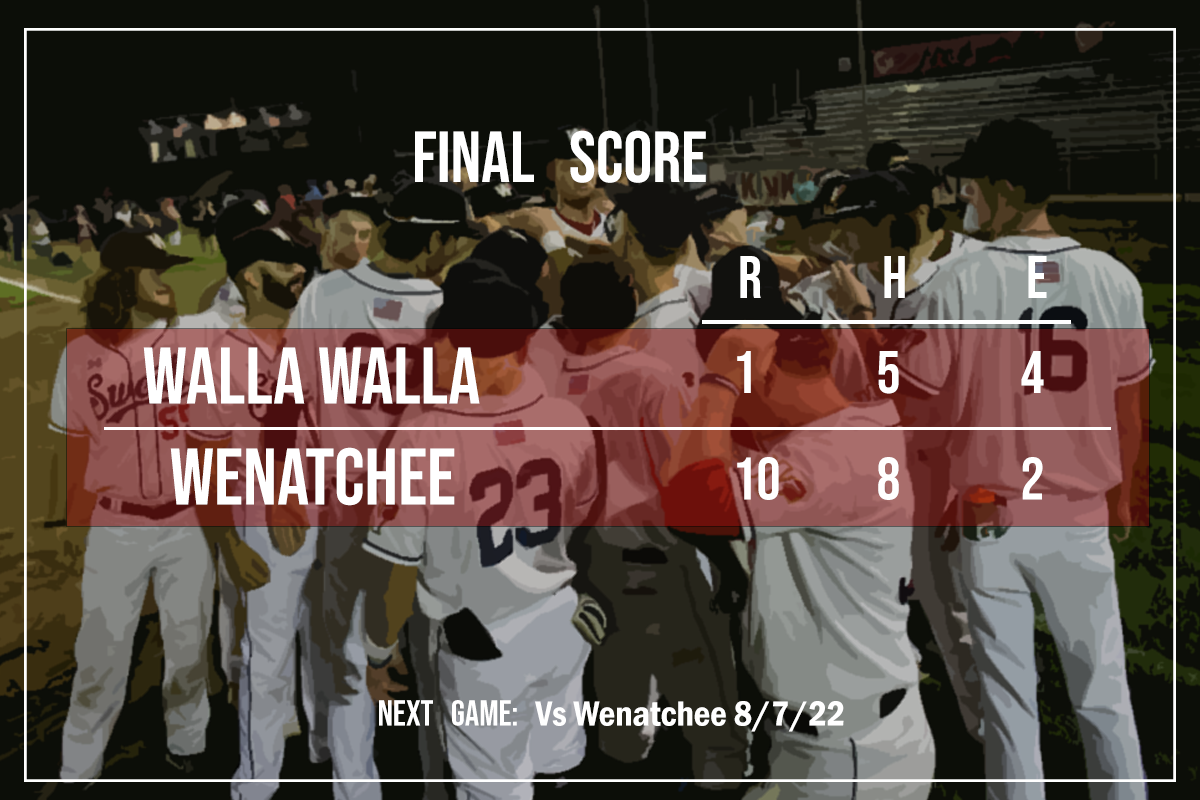 WENATCHEE, Wash- Walla Walla fell to the AppleSox by an identical 10-1 margin in game two in Wenatchee. With the loss, the Sweets drop the series vs Wenatchee in their final series of the year.
Walla Walla would go down early allowing a run to score in the bottom of the first by way of a CJ Horn RBI ground out. The Sweets would also give up a pair of runs in the second before allowing an explosive bottom of the third to put things out of reach early.
The Sweets would give up four runs in the bottom of the third to go down 7-0. The inning would end on a RBI drop third strike wild pitch. Hayden Hattenbach would sit down Joichiro Oyama but Cole Cramer would score on the drop third strike coming in before the punch out of Oyama was recorded.
Walla Walla was able to get a run across as Nick Seamons would continue his impressive stretch by being driven in by his LC State teammate in Charlie Updegrave and his RBI double in the fourth.
The Sweets end their season tomorrow afternoon as they finish the series with Wenatchee.