Leo Rivera's Ironman Day Highlights Sweets Home Finale
Sweets take series with Ridgefield 7-2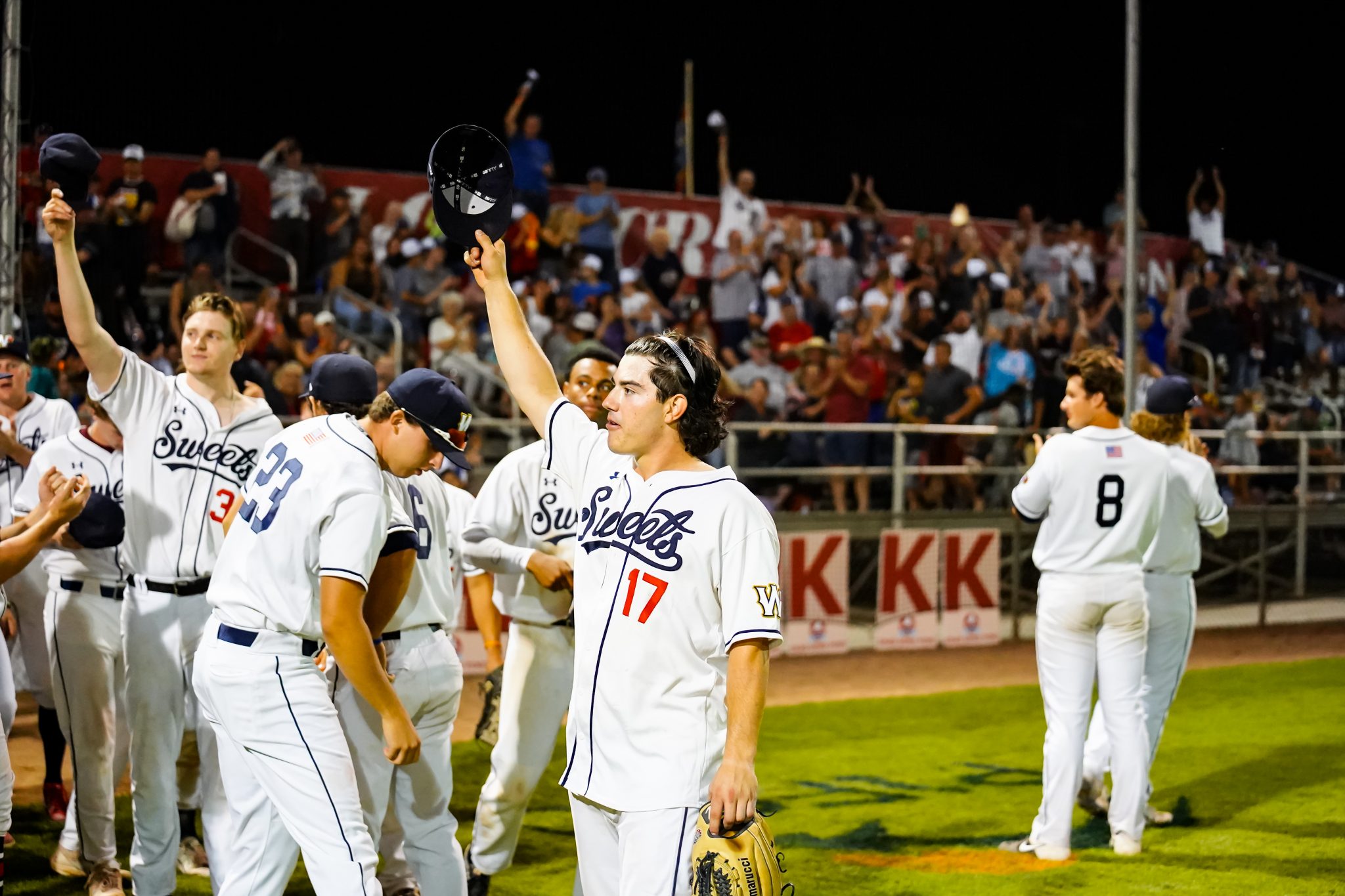 WALLA WALLA, Wash- The Sweets took down Ridgefield 7-2 in the Sweets home finale. Walla Walla was also able to take the series with Ridgefield in the process to help boost the Sweets to 22-29 on the year.
The contest wasn't only the final home game of the season it was also the final game at Borleske for Leo Rivera. Rivera spent four years playing at Borleske with Whitman College and the Sweets sent the captain of the Blues out with a bang. Rivera would play all nine positions starting the game behind the plate and ending on the mound. On the mound, Rivera finishes off his season with a 0.00 ERA in five games, including a 1-0 record and 1 save (non-league vs CCL).
The Sweets would get on the board first by way of a RBI balk driving in Malcolm Williams from third to score the first run of a two run third inning.
Williams come around to score again in the fifth where the man of the hour at Borleske as Rivera would knock him in to make it a 4-1 game.
The Sweets would get a solid start from Jace Hanson who would go a season high six innings striking out a season tying five batters in the process.
Walla Walla would hold onto the lead the entire way and eventually take the series vs Ridgefield. The Sweets will finish off their season starting tomorrow as they go to Wenatchee to face off with the AppleSox.