Sweets Fall 11-4 vs Ridgefield
Ridgefield clinches playoff spot with win vs Sweets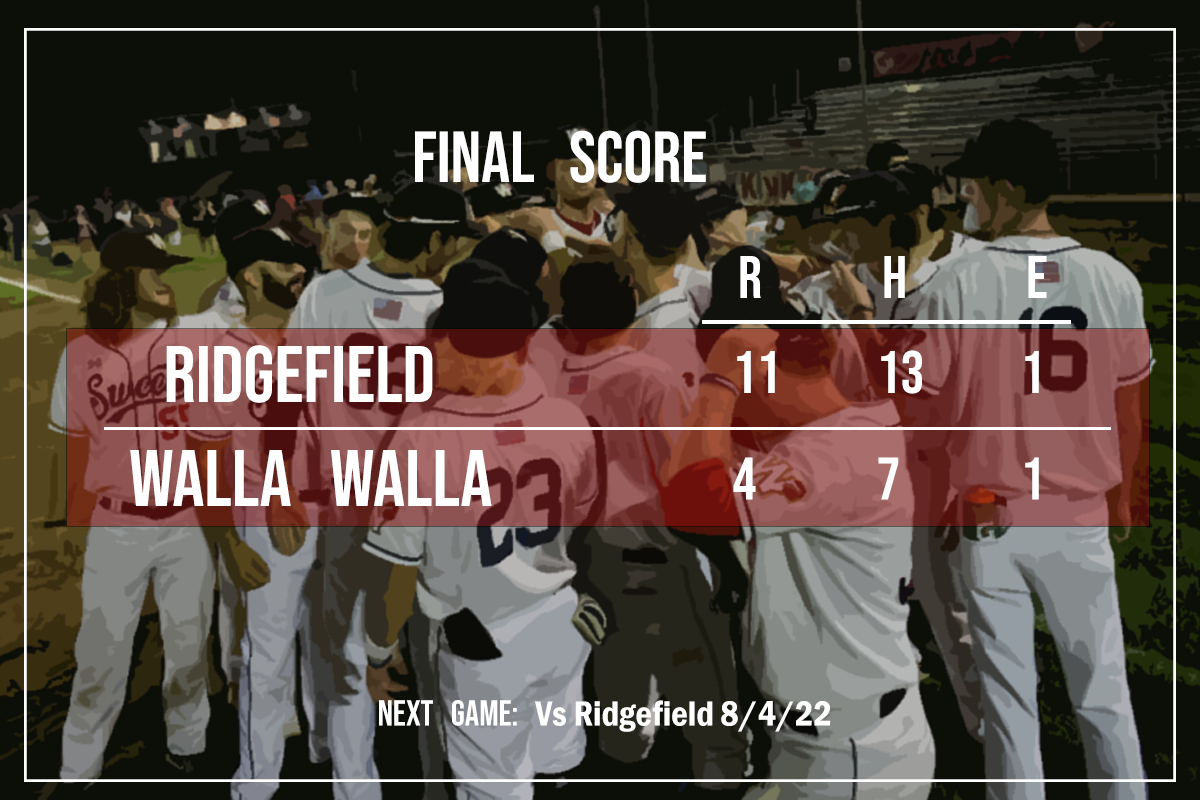 WALLA WALLA, Wash- The Sweets fell to Ridgefield 11-4 yesterday as the Raptors clinched a playoff spot with the win over Walla Walla.
The Sweets gave up the first two runs of the ball game by way of Jacob Sharps WCL leading 12th home run. However in the bottom half of the inning Nick Seamons would cut the lead in half getting his first homer of the season to make it a 2-1 game after three.
In the fourth inning the Sweets would tie up the ball game with a Rustin Edmiston RBI base hit scoring Derek Gellos in his final game with the Sweets.
Gellos would have an incredible day going 3/4 with a double in his Sweets finale.
Walla Walla would not be able to keep the game tied however as Ridgefield would go on to score five runs in the fifth inning to eventually take things 11-4.
Ridgefield currently holds the three seed in the WCL South division and has clinched a post season birth.