Wilson Goes Six Scoreless Innings In Win vs Ridgefield
Wilson shoves to give the Sweets the win in game one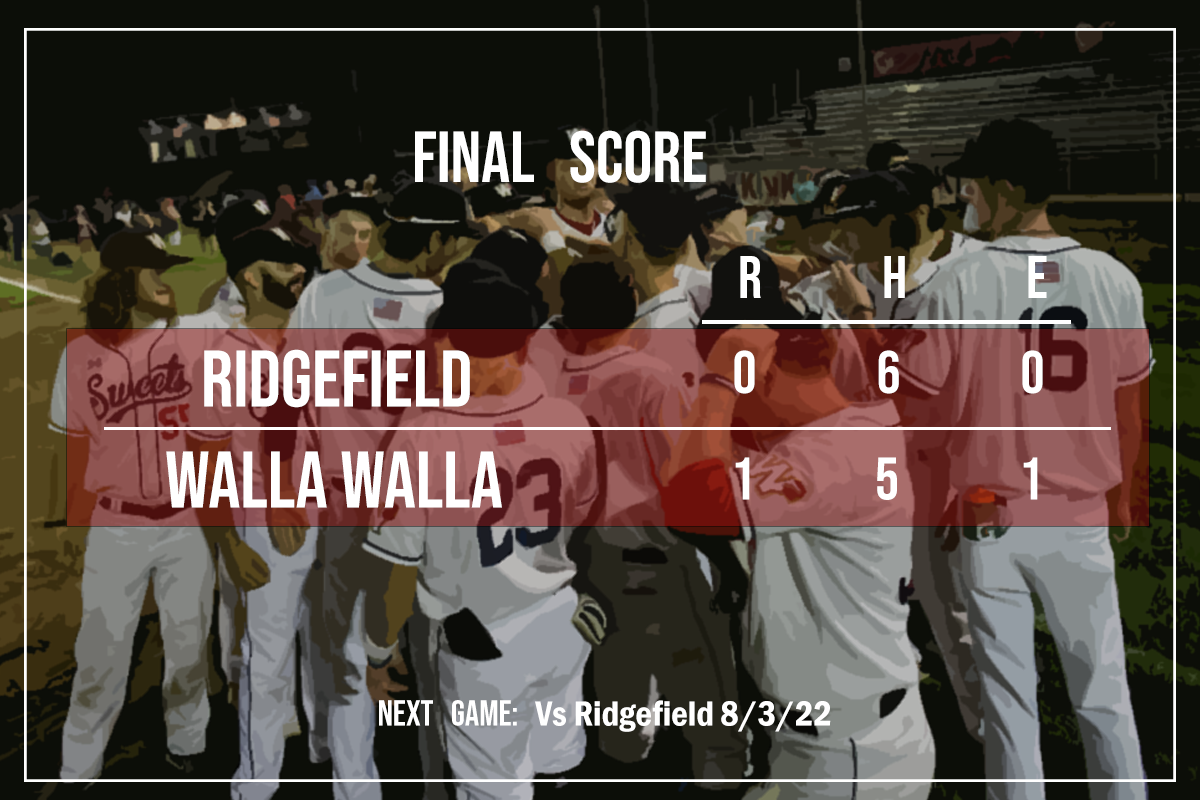 WALLA WALLA, Wash- Nick Wilson went six scoreless innings with six strikeouts in a 1-0 win for the Sweets in his final appearance of the year.  The Sweets were able to snap their seven-game losing streak as they took down Ridgefield in the series opener.
The game came down to one factor on a glorious "Nicky P Day" as Wilson stole the show in his longest start of the year with the Sweets. Wilson would go six scoreless while punching out a season-high six batters and only allowing three hits.
On the other side the pitching was just as impressive as Jeter Schuerman would go eight innings allowing only one run on five hits and it going unearned.
The only run of the game came from Trent Sellers. Sellers returned to Borleske to play left field. Sellers would get a base hit and be moved to third by way of a Davis Mieliwocki base hit and a Kevin Spear ground out. Sellers would come in due to a pass ball and the Sweets would hold on for the victory.
#HappyNickyPDay