Sweets Fall in Finale vs Corvallis
Sweets swept in the series vs Corvallis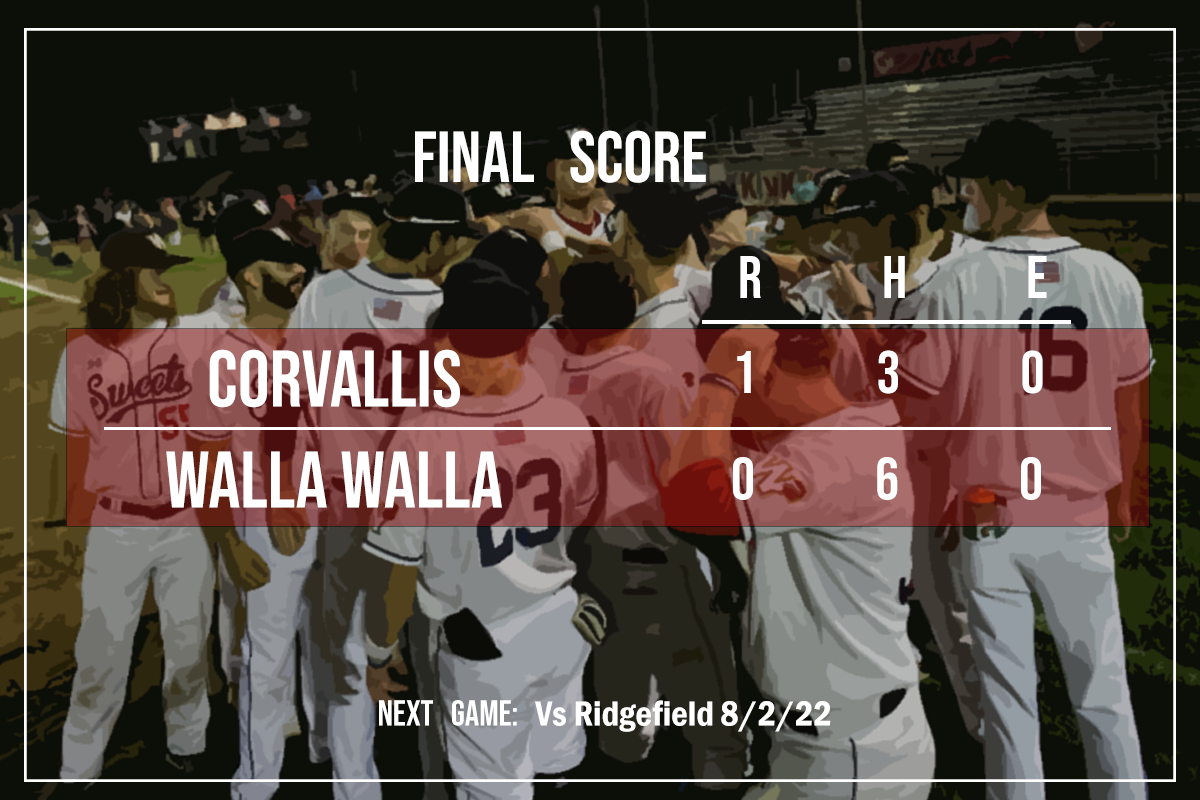 WALLA WALLA, Wash-The Walla Walla Sweets fell to Corvallis 1-0 in the series finale between the Sweets and the Knights. With the loss, the Sweets drop to 20-28 on the year as they get set for their final home series with Ridgefield.
The Sweets were led by a fantastic first start by Kolby Solomon who went four shutout innings striking out six batters in the process. Solomon made his first start of the year and had by far his best outing of the year, going for a season-high in innings pitched and strikeouts.
While Walla Walla had a great start, Corvallis's starter Matt Scott would match things going 4.1 innings striking out six of his own and not allowing a run.
The first run of the game would not come until the top of the seventh when Logan Johnstone would pop up to right field scoring Temo Becerra. Becerra would get on by way of a hit by pitch and would move over to third by way of a sacrifice bunt.
Things would boil down to the bottom of the ninth where the Sweets would have the bases loaded and nobody down trailing by one. However, a 6-2-5 double play would put two outs on the board and the Sweets would end up leaving the bases loaded in the final inning falling to Corvallis 1-0.
NEXT GAME- Ridgefield 8/2/22