Walla Walla Falls in Opening Game vs Corvallis
Sweets fall to Corvallis in the opening game of the weekend.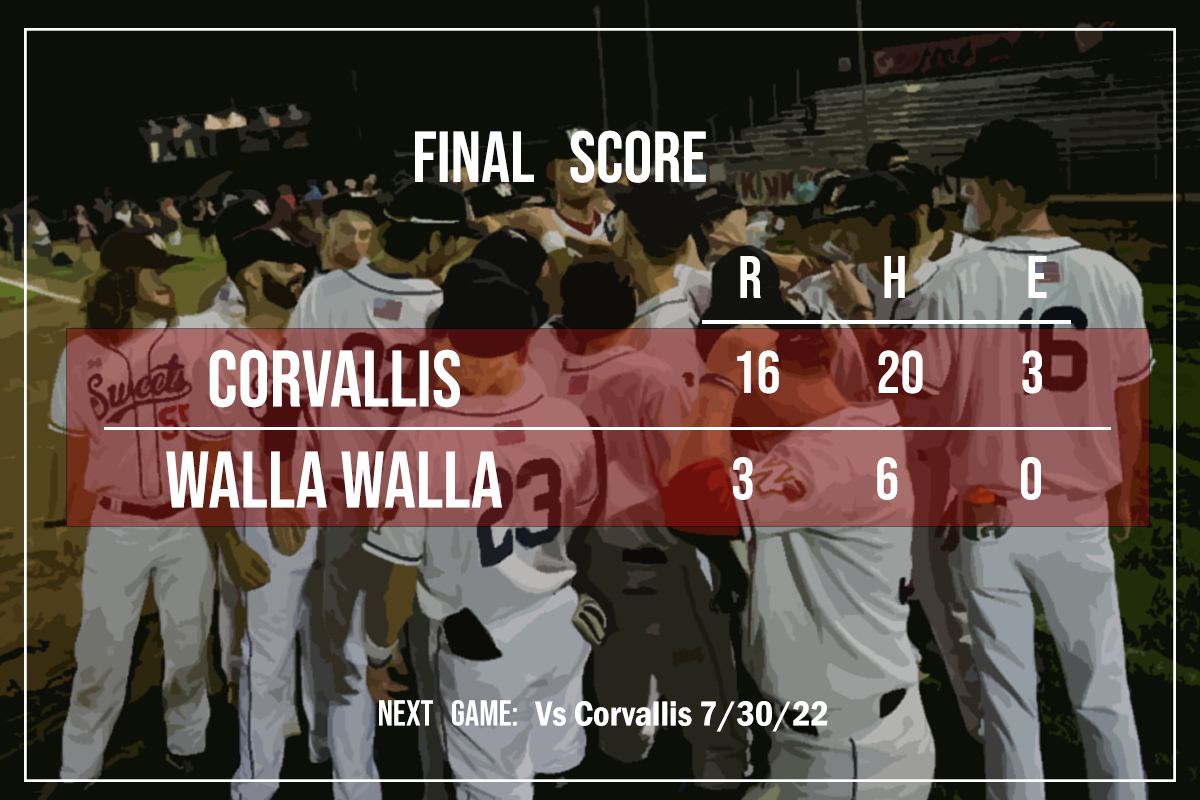 WALLA WALLA, Wash- The Sweets fell to Corvallis in game one of the weekend 16-3. With the loss, it drops Walla Walla to 20-26 on the year and four games back of Bend for the final wild card birth (pending second-half champion).
The Sweets came into the game severally short-handed as pitcher Nick Wilson was the game's right fielder. However, Wilson wasn't the only pitcher to play the field as Zach Ediger would also work in left field after a swarm of defensive adjustments for Walla Walla.
Corvallis was not able to find runs till the third inning where they exploded for five runs and never looked back.
The Sweets finally found an answer in the bottom of the fifth inning when Kevin Spear drove in Nick Seamons following his one out triple cut the lead to nine.
A big positive for the Sweets was the performance of Walla Walla CC's Hayden Thompson who came in for AC Plum and shut down Corvallis. Thompson would go 2.1 innings scoreless striking out four in the process.