Sweets Fall in Game Two At Portland
Sweets shutout in loss vs Portland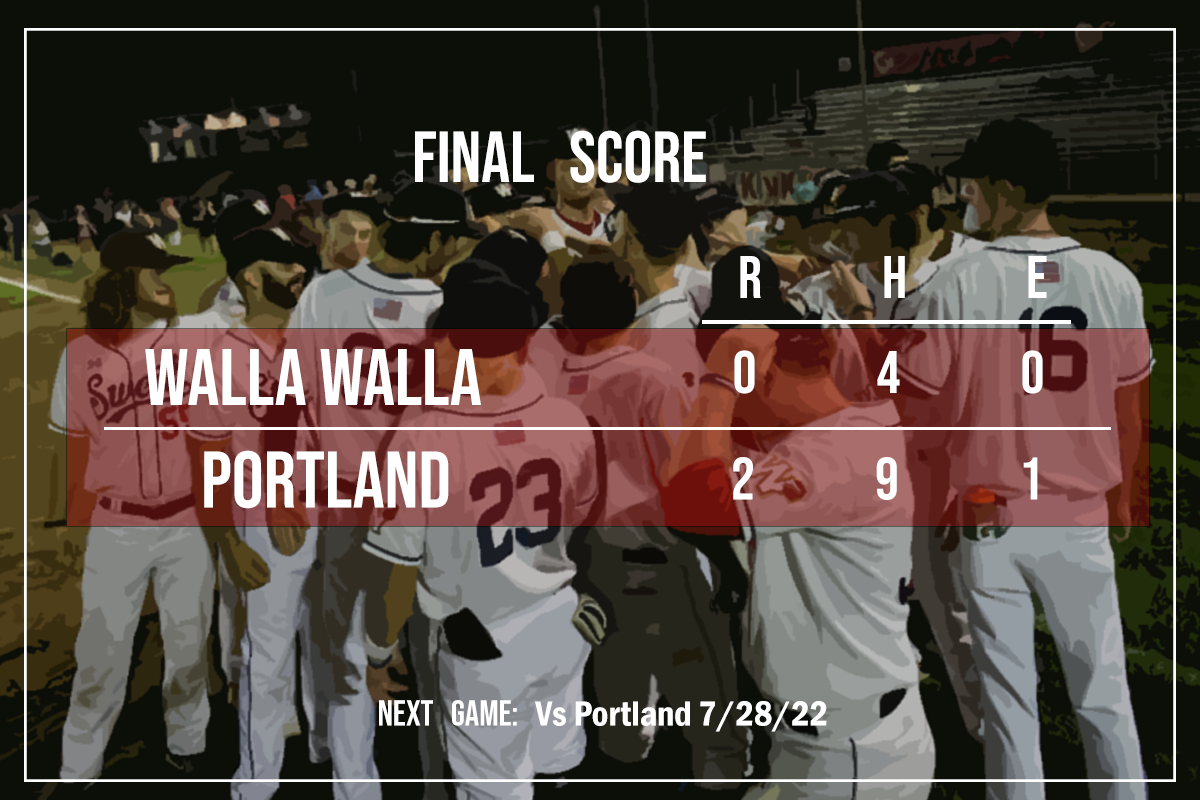 PORTLAND, Oreg- Walla Walla fell to the Pickles 2-0 on Wednesday. With the loss, the Sweets would drop the series on the road and will look to avoid being swept in the season series tomorrow.
The Sweets were led by another solid start from Caden Kaelber who would go five innings allowing only two runs while striking out six. The first of the two runs given up came in the first inning with Michael Campagna driving in Blake Wink to start off the game.
Walla Walla couldn't find an answer however as they were shutout in the contest vs Portland. Walla Walla did have chances however leaving eight runners on base in the ball game.
Walla Walla would do a good job defensively holding the amount of runs down as Portland would only be able to get runners across in the first and seventh innings.
The Sweets now sit at 20-24 and will look to avoid the sweep by the hands of the Pickles tomorrow.