Heat Causes Weekend Games To Be Pushed Back
Sweets games moved back to 7:35pm due to extreme temperatures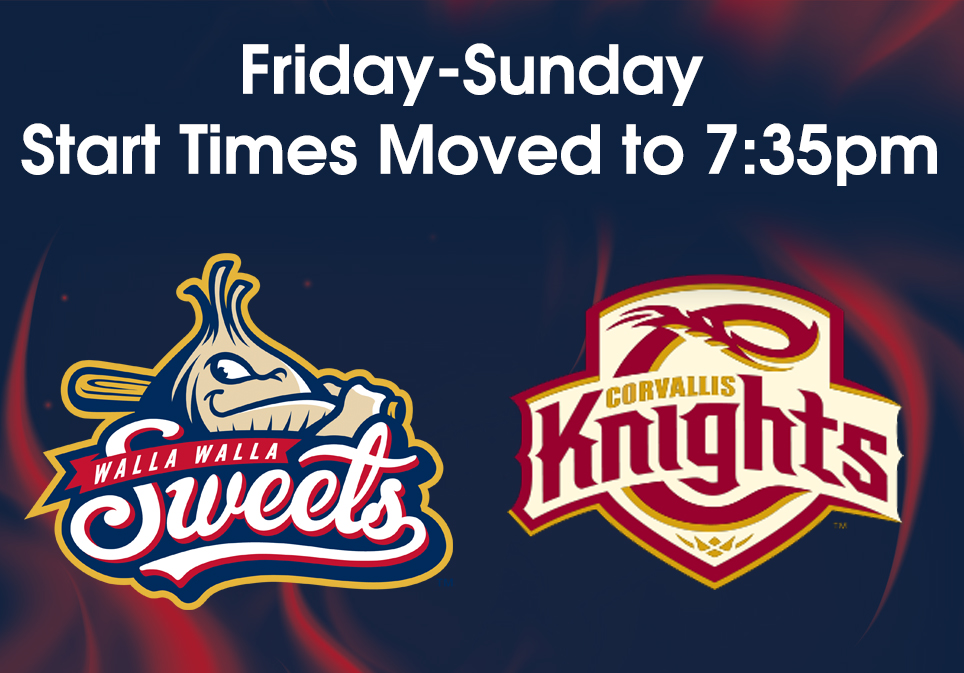 WALLA WALLA, Wash- Due to extreme heat over the next few days, the start times for the next three Sweets games have been pushed back to 7:35 p.m., as opposed to the usual 7:05 p.m. start. The Sweets look to bring their own heat back to Borleske as they host the WCL-leading Corvallis Knights.
While the game time will be pushed back it will not interfere with the promotional schedule of the series.  The series is a part of players' weekend as the Sweets will be wearing custom uniforms with their nicknames on the back.
On top of the uniform changes the Sweets will also be giving away a pair of tickets to next years MLB All Star Game to one lucky fan in attendance to Fridays contest with Corvallis.
Walla Walla is in control of their own destiny as they sit 5.5 games back of a second half title as well as 5 games back of what currently is the final wildcard spot. Walla Walla rounds out their home slate with Corvallis and Ridgefield in the next week.