Sweets Drop Game One in Portland
Sweets drop first game on the road in Portland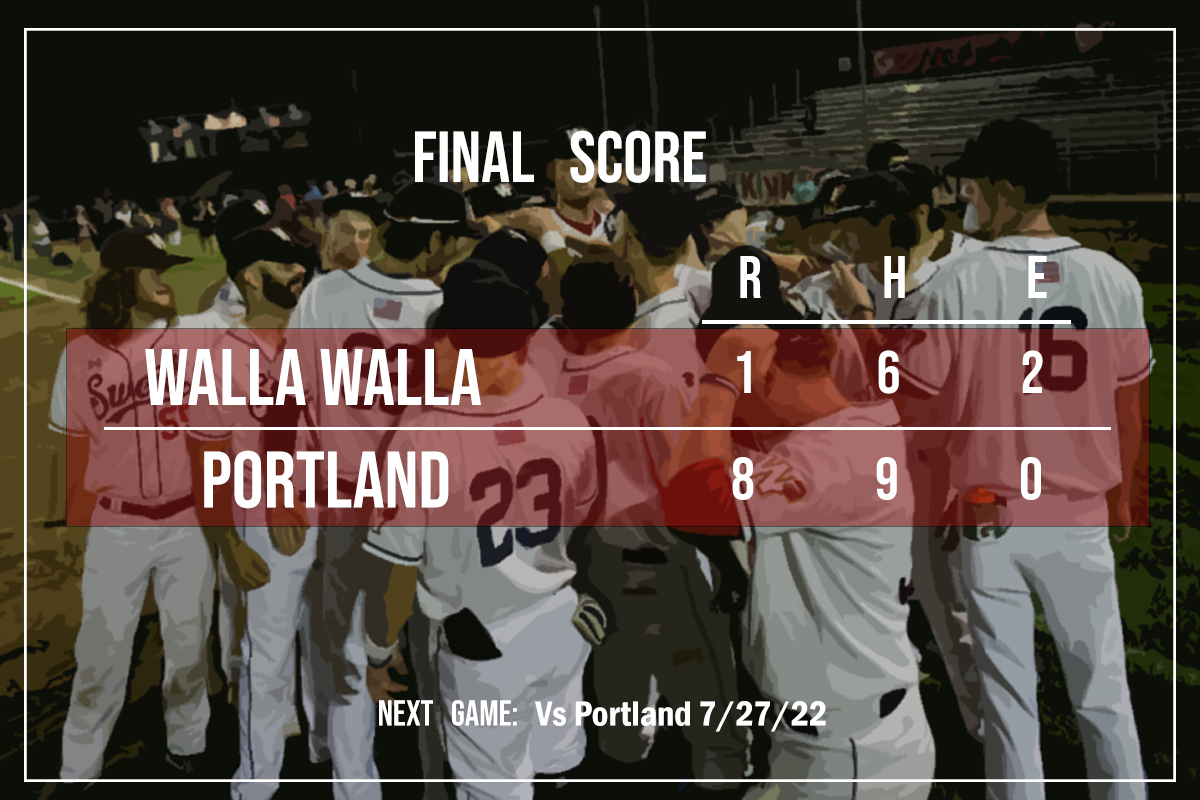 PORTLAND, Oreg- The Walla Walla Sweets fell 8-1 in the first game of the series vs Portland. Walla Walla falls to now 20-23 on the year and 4.5 games back in the second-half title and four games out of Bend who holds the four seed.
The Sweets got on the board in the first inning as Cooper Cross extended his hit streak to 12 games while also extending an RBI streak to five games with a double to take a 1-0 lead.
The Sweets would hold that lead until Blake Wink would tie up the game at 1 with an sacrifice fly RBI in the third. In that inning Eddie Saldivar would lay down a bunt for a hit to end 2.2 hitless innings for Jace Hanson who worked very well for the Sweets even in a losing outcome.
Hanson would go five innings for the Sweets giving up only two runs with the second coming by way of a solo homer in the fourth.
The Sweets however, would give up another huge inning to the Pickles as Portland would score six runs in the seventh inning to walk out of Walker with a victory.
NEXT GAME- Portland 7/27/22 8:05 PM