Sweets To Give Away MLB All-Star Game Tickets Friday
All fans with a scanned ticket to Sweets vs. Corvallis game eligible to win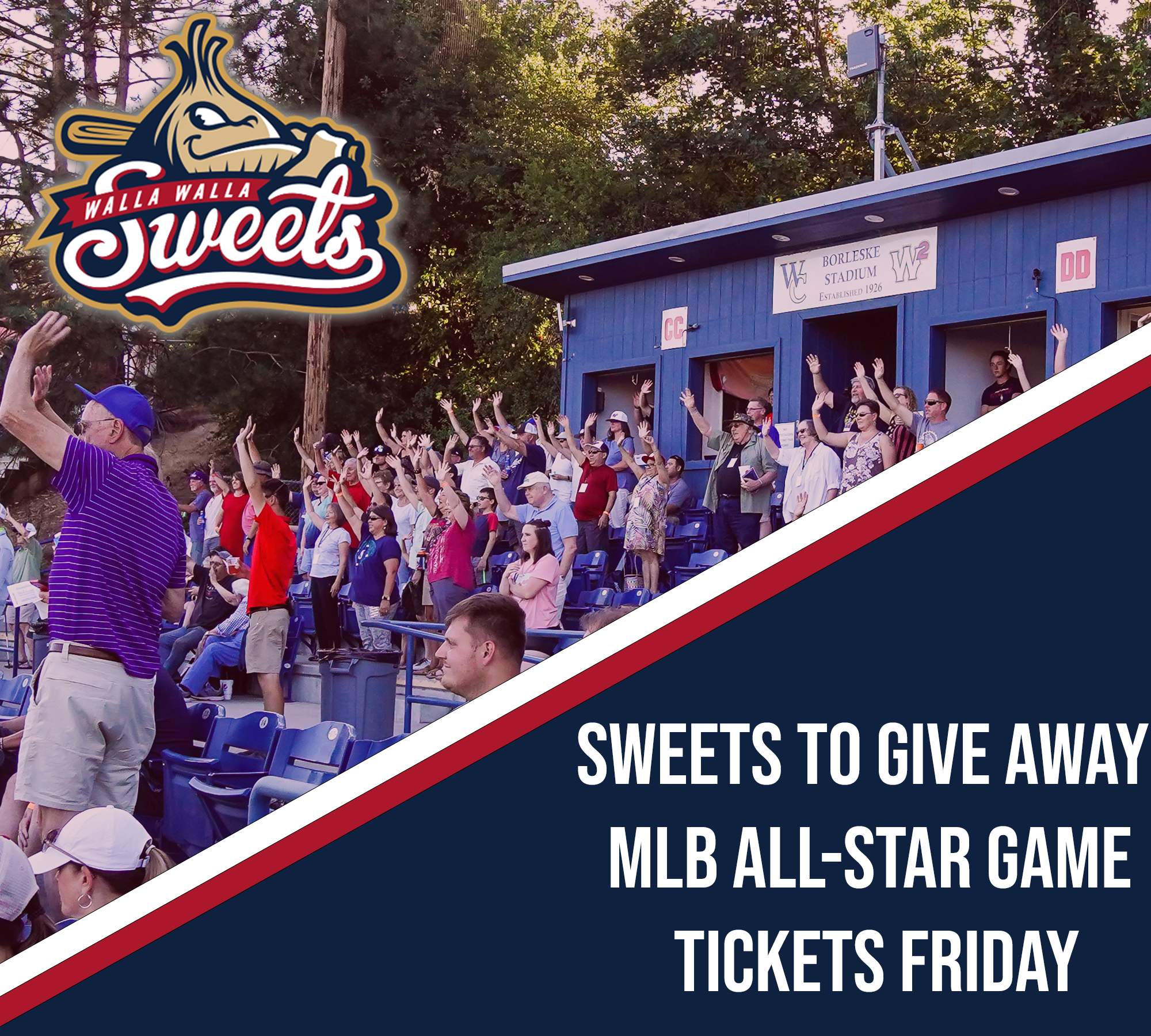 WALLA WALLA, Wash. — A lucky Walla Walla Sweets fan who attends Friday's game at Borleske Stadium will receive tickets to one of the hottest baseball events coming to the Pacific Northwest next summer.
A pair of tickets to the 2023 Major League Baseball All-Star Game, which will be held at T-Mobile Park in Seattle next July, will be given to one fan through a random selection of all scanned admission tickets for that night.
"We're very excited to be able to do this for our fans in Sweets Country," Walla Walla general manager Cody Miller said. "With the All-Star Game coming back to the Pacific Northwest for the first time in 20 years, what better way to celebrate than this!"
The Sweets' sibling team, the Yakima Valley Pippins, also will give away a pair of All-Star Game tickets on Saturday, July 30.
All fans who purchase a single-game ticket for the game online at SweetsTickets.com, in advance by calling 509-522-BALL, at the Sweets Shoppe in downtown Walla Walla, or at the box office on game day have a chance to win. Season-ticket holders, mini-plan buyers and group tickets for that night also are eligible to win.
The game is the middle contest of a key West Coast League South Division series between the Sweets and the Corvallis Knights, as the Sweets continue their second-half surge and are chasing a spot in the WCL playoffs.
Miller said the winner will be announced after the seventh inning.
Gates open at 6:30 p.m. Friday, with first pitch at 7:05 p.m.