Sweets Fall in Finale Game with Wenatchee
Sweets drop finale vs Wenatchee 10-5, win fourth straight series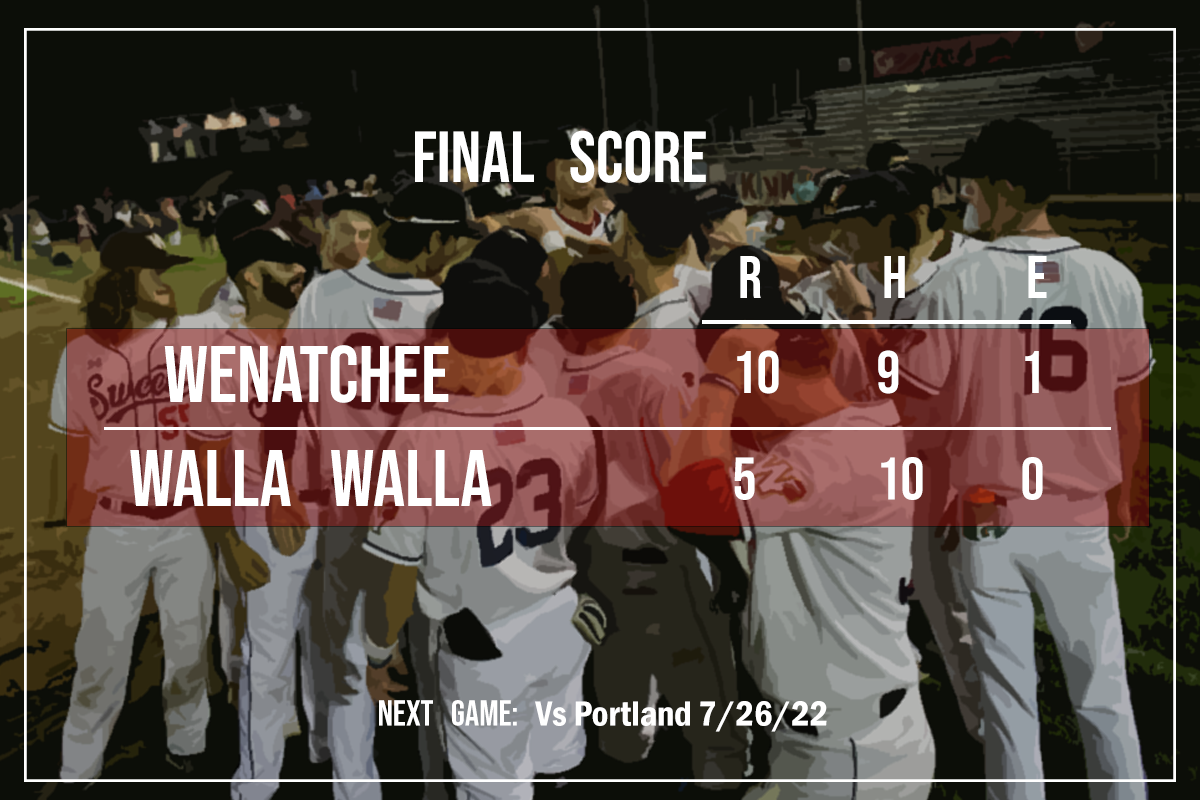 WALLA WALLA, Wash- The Sweets fell to the AppleSox to round out their homestand 10-5 in game three. The Sweets would still win the series taking the first two games but weren't able to sweep the AppleSox.
Walla Walla would go ahead early scoring three runs by way of three bases-loaded walks in the first inning.  The Sweets would however give up fiver combined runs in the third and fourth innings allowing the AppleSox to pull ahead.
In the third and fourth innings a pair of ejections were handed out to Correy Jarrell and Adam Fahsel. Jarrell was ejected after a lengthy delay regarding a quick pitch ruling and Fahsel was tossed after arguing a strikeout.
The Sweets would find a run in the sixth but Wenatchee would get a huge top of the seventh scoring four runs.
In the ninth, the Sweets would allow a run go in the top half but would fight in the ninth. Cooper Cross would extend his hit streak while also giving him the team leading 21st RBI on the season.
Even with the loss Walla Walla would win their fourth straight set and current sit on 3.5 games out of a playoff spot.
NEXT- Portland 7/26/22