Sweets Clinch Fourth Straight Series With Win vs Wenatchee
Sweets extend their series win streak with game two win vs Wenatchee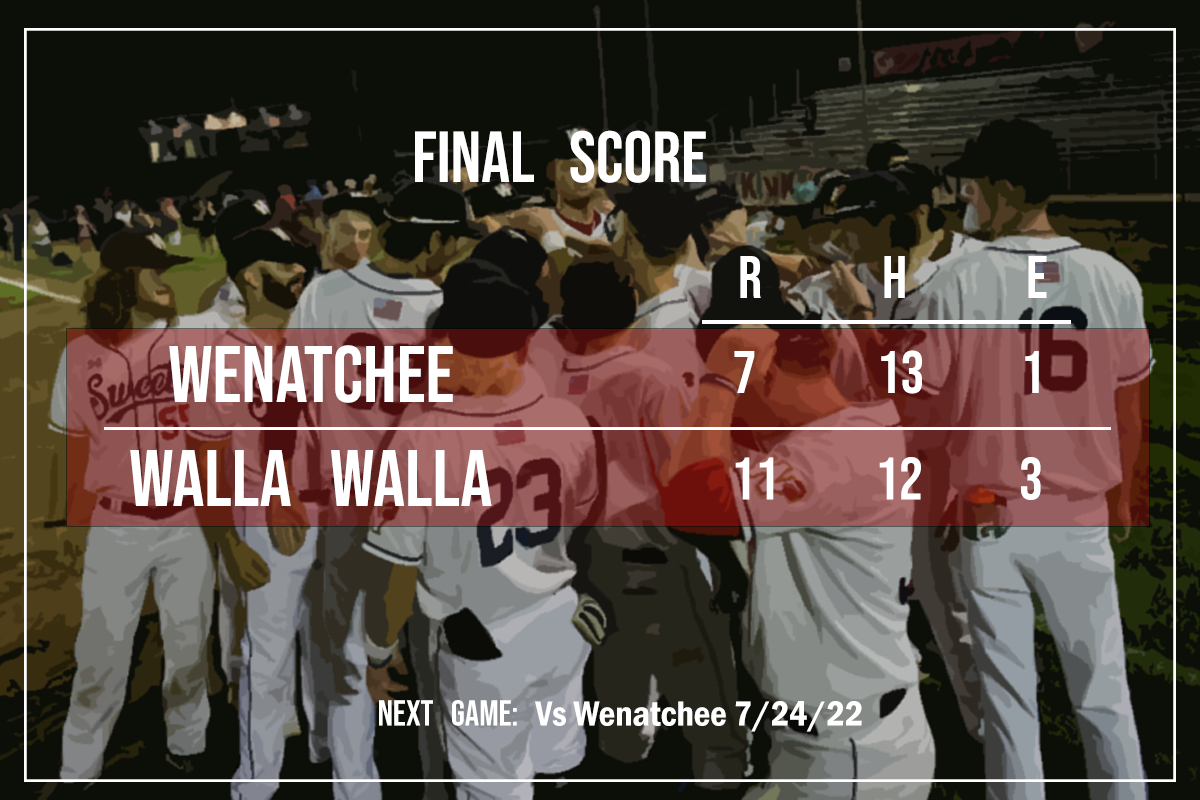 WALLA WALLA, Wash- Walla Walla rolled over Wenatchee scoring eight runs in the first four innings to take things 11-7. Stu Flesland would also lift the Sweets past the AppleSox pitching five innings with nine strikeouts, a season high this year for Walla Walla.
Walla Walla again got on the board first putting a three spot on the board in the first inning and adding two more in the second. Cooper Cross would get the Sweets on the board first extending his now ten-game hit streak while also giving himself his team-best 19th RBI of the year.
Later in the ball game Joey Craig would continue his Borleske dominance with his third Joey Bomb in the last week as well as on the season.
Walla Walla and Wenatchee would trade runs in the fourth and fifth with the AppleSox cutting the lead to four going into the the ninth. In the eighth and ninth innings Matt Flores would take over for Quinten O'Connor and get the Sweets out with the victory.