Sweets Take Game One Over Wenatchee
Sweets win game one vs Wenatchee and start series off strong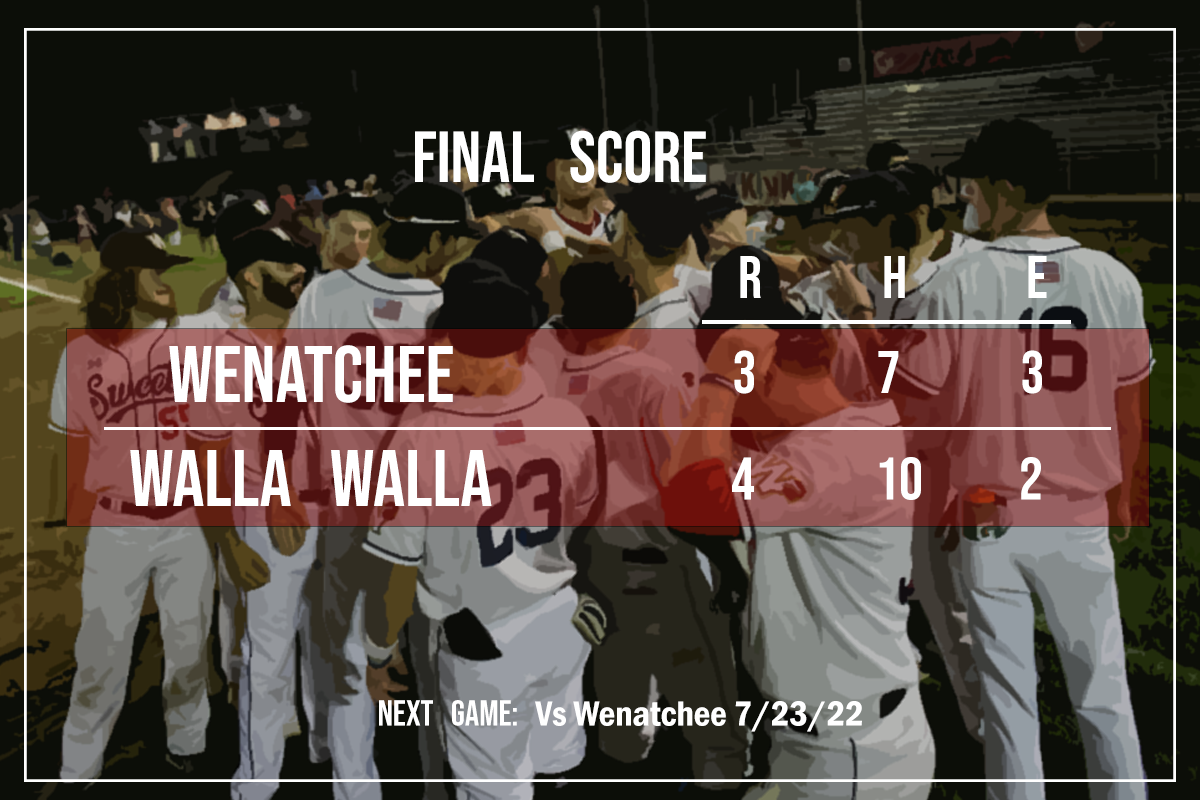 WALLA WALLA, Wash- The Sweets would continue to roll taking down Wenatchee 4-3 in game one of the series. Kaikea Harrison would drive in two runs in the eighth to lift Walla Walla to the win over Wenatchee.
The AppleSox struck first as both sides would exchange runs in the third inning.  Cooper Cross would drive in Malcolm Williams to extend his hit strike to nine games, It would also give Cross his 18th RBI of the season tying him for 2nd on the Sweets.
Wenatchee found the lead back in the next inning scoring one and taking the lead until the bottom of the sixth when Kevin Spear would go yard for the first time this season tying up the ball game.
That score would stay the same till Kaikea Harrison would get a two-run base hit to give the Sweets the lead in the eighth, giving Andrew Baughn the insurance to get the win in the ninth.