Sweets Fall in Finale vs Springfield Still Win Series
Sweets win streak ends but move their series win streak to three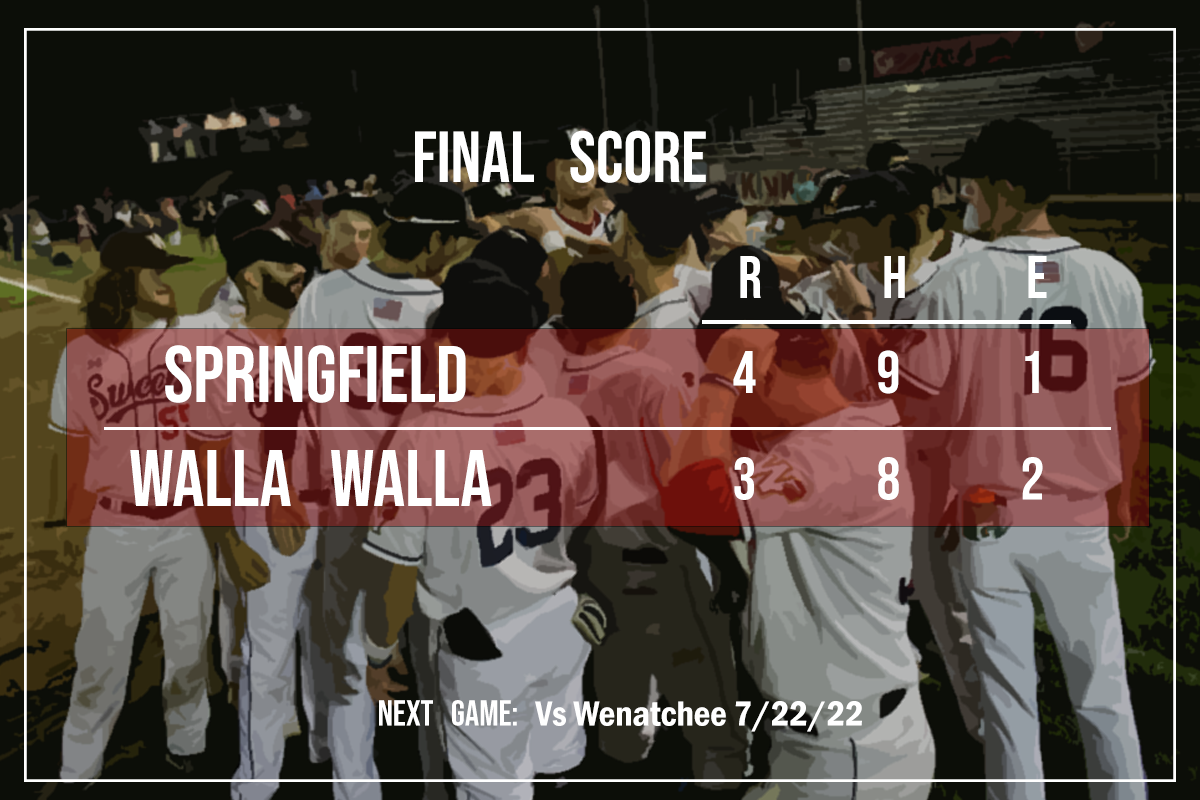 WALLA WALLA, Wash- The Walla Walla Sweets fell in the final game of the series with Springfield as the Drifters were able to avoid the Sweep by the hands of the Sweets.
Walla Walla would strike first scoring one in the fourth inning thanks to Malcolm Williams ground out to score Derek Gellos. The Sweets however wouldn't be able to hold onto the lead as Springfield would score three runs in the next half inning.
The Sweets would continue to fight scoring one run in the next inning with a Cooper Cross RBI double which was moments away from tying up the game but Leo Rivera was tagged out at the plate to end the inning.
At that point the Sweets would cut the lead to two but again Springfield would strike with Jordan Justice scoring on a wild pitch.
In the eighth the Sweets would cut the lead back to only one with Cooper Cross again driving in a run with a base hit. However, the Sweets couldn't continue the offense in the ninth inning.
The Sweets would still take the series vs the Drifters and take their third straight series and now sit 6-4 in their last 10 and 18-21 on the year sitting only 4.5 games out of the final playoff spot in the south division.