Sweets Drift Past Springfield in Game One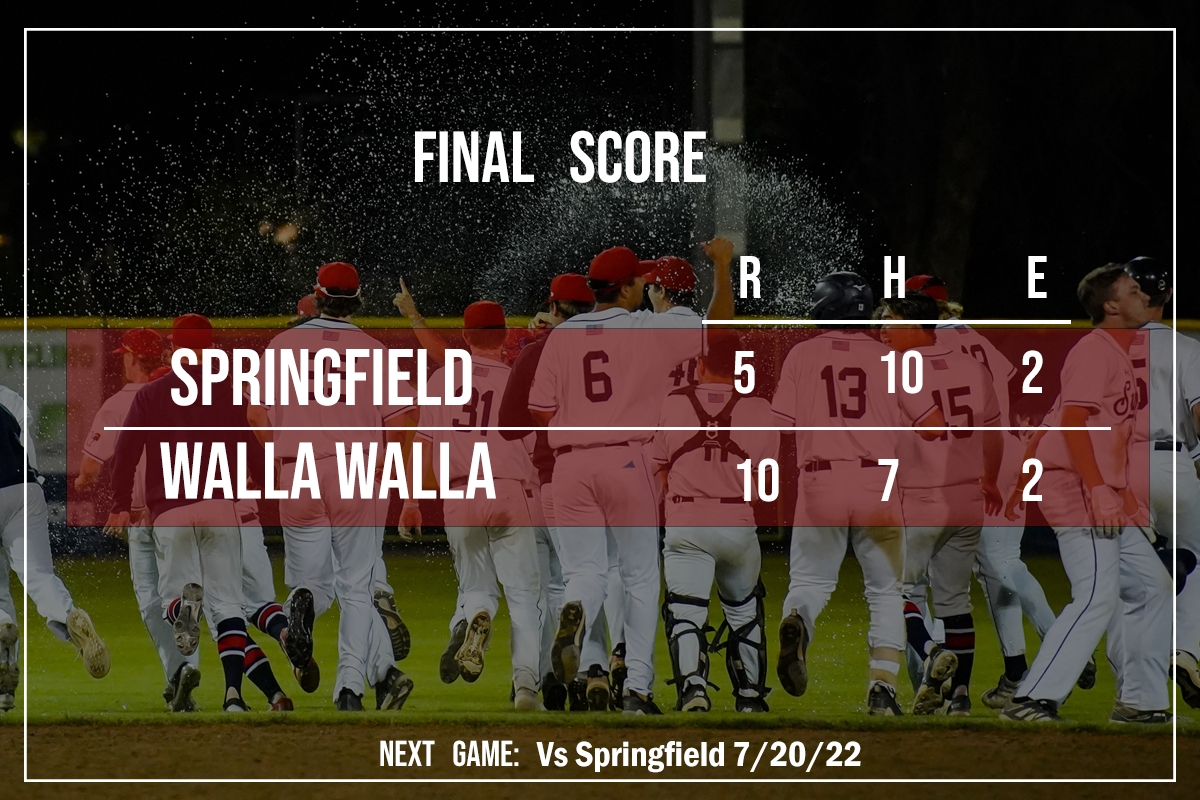 WALLA WALLA, Wash- The Walla Walla Sweets took down Springfield 10-5 in the series opener and the first ever game between the two squads in Walla Walla. The Sweets would be led by a seven-run first inning and a Joey Craig grand slam.
The first inning is where the Sweets would do a bulk of their damage. The Sweets would walk in three runs with the bases loaded to take the lead 3-0. With the lead Joey Craig would continue his hot streak with his second home run of year coming with the bases loaded to give Walla Walla a 7-0 lead after one inning.
Following that inning the offense would cool off not seeing runs score until the eighth inning.  During that time Springfield would score five runs without an answer by Walla Walla.
In the top of the eighth Matt Flores would come in to pitch for Walla Walla and helped give the an added boost. In the eighth Joey Craig would drive in Malcolm Williams to get his fifth RBI on the contest. Ben Schulte and Joey Craig would also help drive in runs for the Sweets to extend the lead to five going into the final inning, where Flores and the Sweets would get out and take game one. 
NEXT GAME- Springfield 7/20/22