Sweets Take Series Up North With Kelowna
Walla Walla lifted to a series win in Kelowna thanks to Josh Williams late game homer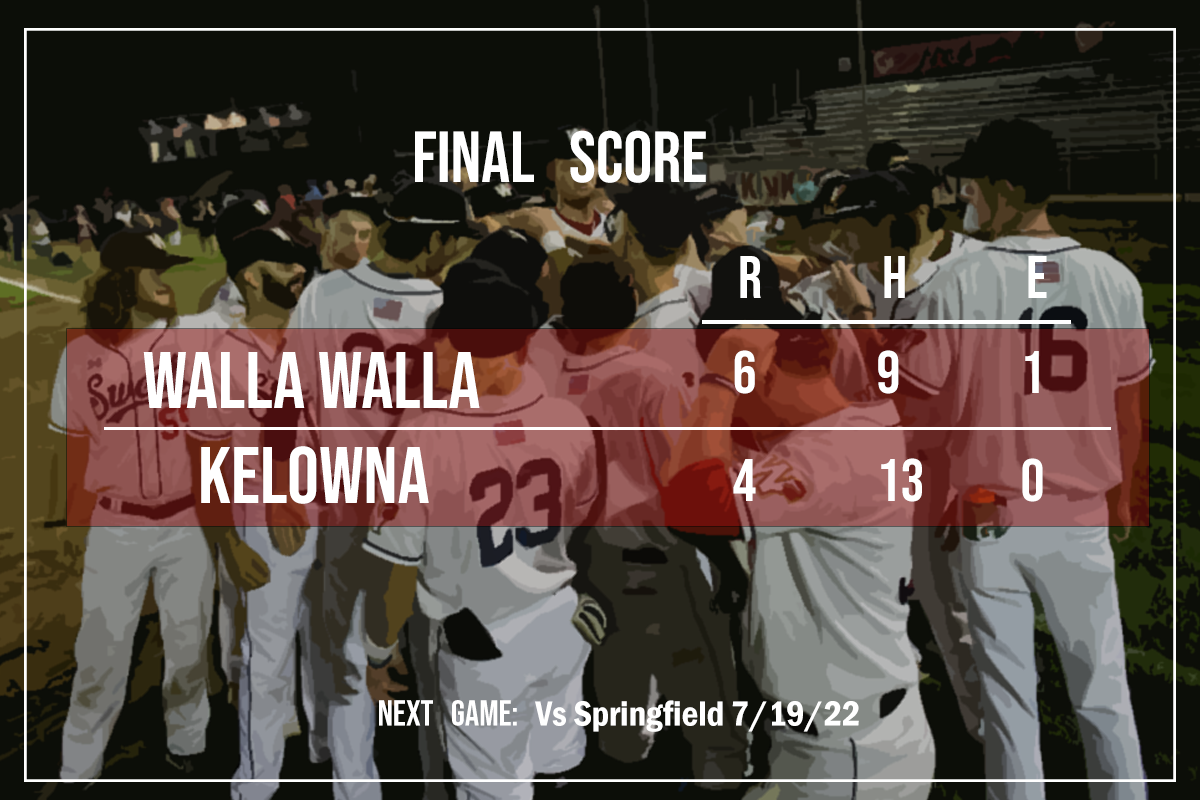 KELOWNA, B.C- The Walla Walla Sweets were able to take down Kelowna in the series finale 6-4. The win gives the Sweets their second straight series win and puts them at 4-5 in the second half of the WCL season.
Walla Walla would strike first for a third straight game as Kevin Spear tried to steal second allowing JJ Gerarden to score but Spear would be tagged out in order to end the inning. While scoring first the lead did not last long as Kelowna would score three runs in the bottom of the second to take a 3-1 lead.
The Sweets would then find their way back into the ball game , when in the fifth inning Derek Gellos would drill a shot into right field allowing Joey Craig and Josh Williams to score with a two-run triple. That would tie the game up at three each but following that big inning Shea Thomas would score on a wild pitch to give the lead back to the Falcons.
Sweets would again find the runs late thanks to Josh Williams. Williams would hammer a shot down the right field line with two on, which would easily clear the wall for his sixth home run on the season and would give Walla Walla the lead 6-4 which they would eventually hold onto for the win.
NEXT GAME- Springfield 7/19/22