Rivera Leads Sweets to Big Win In Game Two vs Kelowna
Sweets take game two up north thanks to late game comeback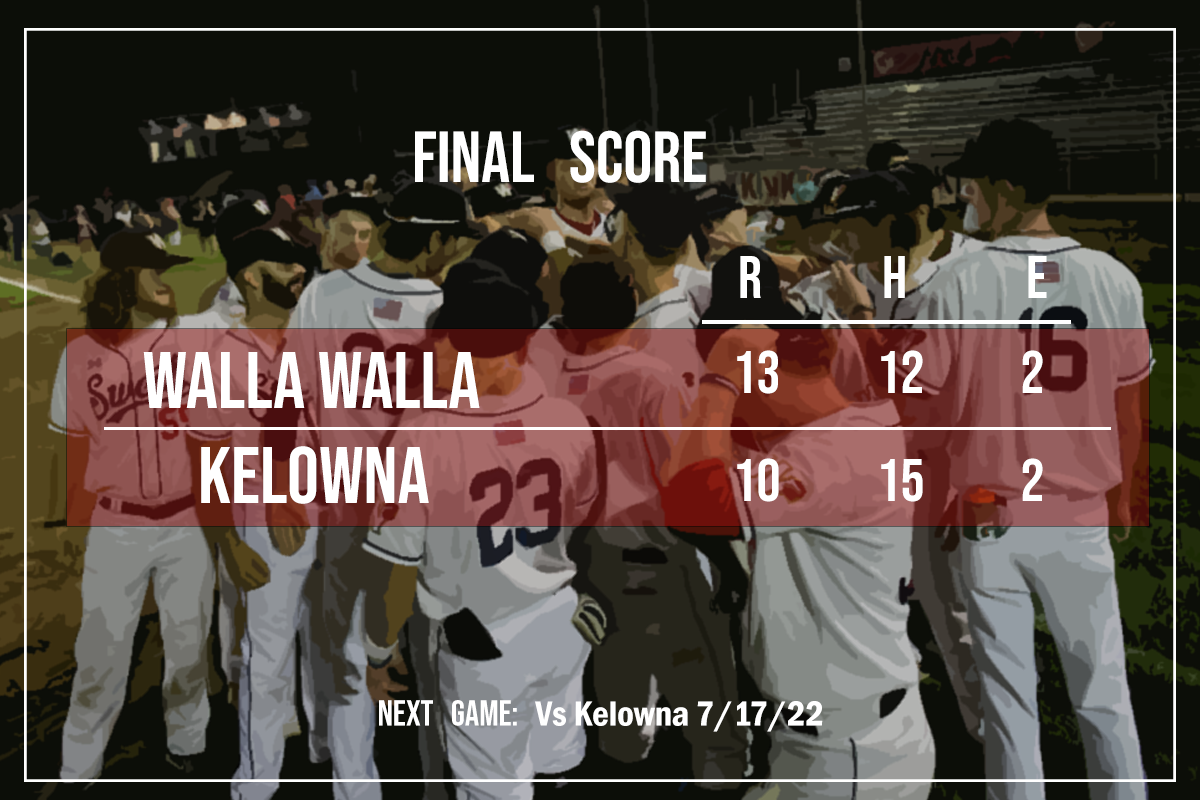 KELOWNA, B.C- Walla Walla was able to get a huge game two win over Kelowna 13-10 as Leo Rivera would enter the game to pitch for the Sweets in the eighth innings. Rivera would record two strikeouts in two scoreless innings of work to pick up the win.
The Sweets would again go down early as Kelowna would take a 2-1 lead after the first inning. Walla Walla would match every bit of offense the Falcons would give until the fourth inning of work when Kelowna would put a five-spot up to take a four-run lead.
Walla Walla would continue to fight however as they were down by five after five innings but then the switch would be flipped by Walla Walla. In the top of the sixth the Sweets would score three runs to cut the deficit.
That would just be the start for the Sweets as they would score nine runs unanswered in the final four innings  to take game two 13-10.
NEXT GAME- vs Kelowna 7/17/22