Sweets Comeback Comes Up Short in Kelowna
Sweets late game rally comes up short in the ninth.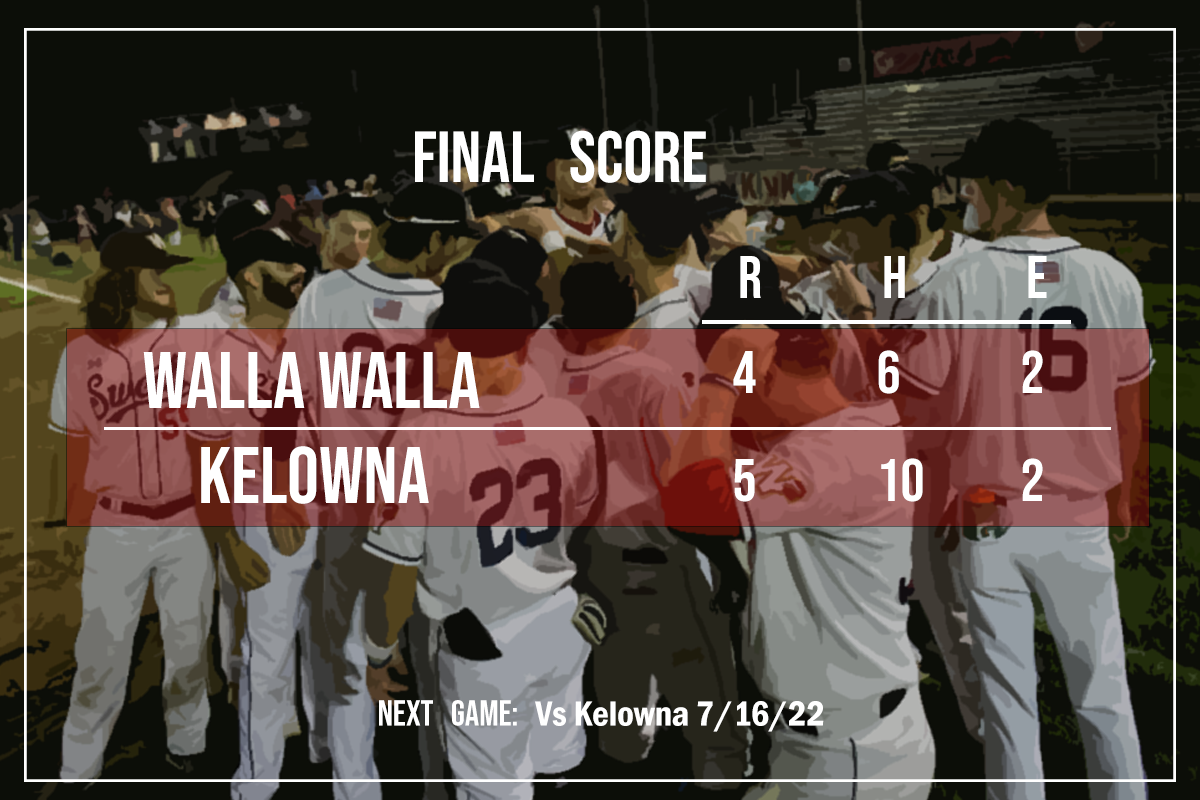 KELOWNA, B.C-The Walla Walla Sweets fell to the Kelowna Falcons 5-4 as their late game comeback came up short. Walla Walla would score four runs late but couldn't find enough offense after a slow start.
The Sweets went down by five after the first four innings. During those innings, the biggest struggle for the Sweets was offense as Jasper Nelson would go four innings of no-hit ball for Kelowna.
The Sweets would find their first hit by Kai Osaka in the sixth. Osaka was excellent for the Sweets on the day finishing 1/2 with two hit-by pitches. Even after breaking up the no-no the Sweets still trailed by five.
The Sweets would get help by things defensively to keep themselves in the ball game as Jace Hanson would come in for Albert Roblez and go four innings allowing only three hits and no earned runs.
With the help defensively Walla Walla would find a spark offensively as they would score four runs in the top of the eighth.  The Sweets would work with the bases loaded and do a good amount of damage but couldn't tie things up going the rest of the way.
NEXT GAME- 7/16/22 vs Kelowna