Sweets Take Finale Over Bend In Extra Innings
Sweets walk things off in extras vs Bend 9-8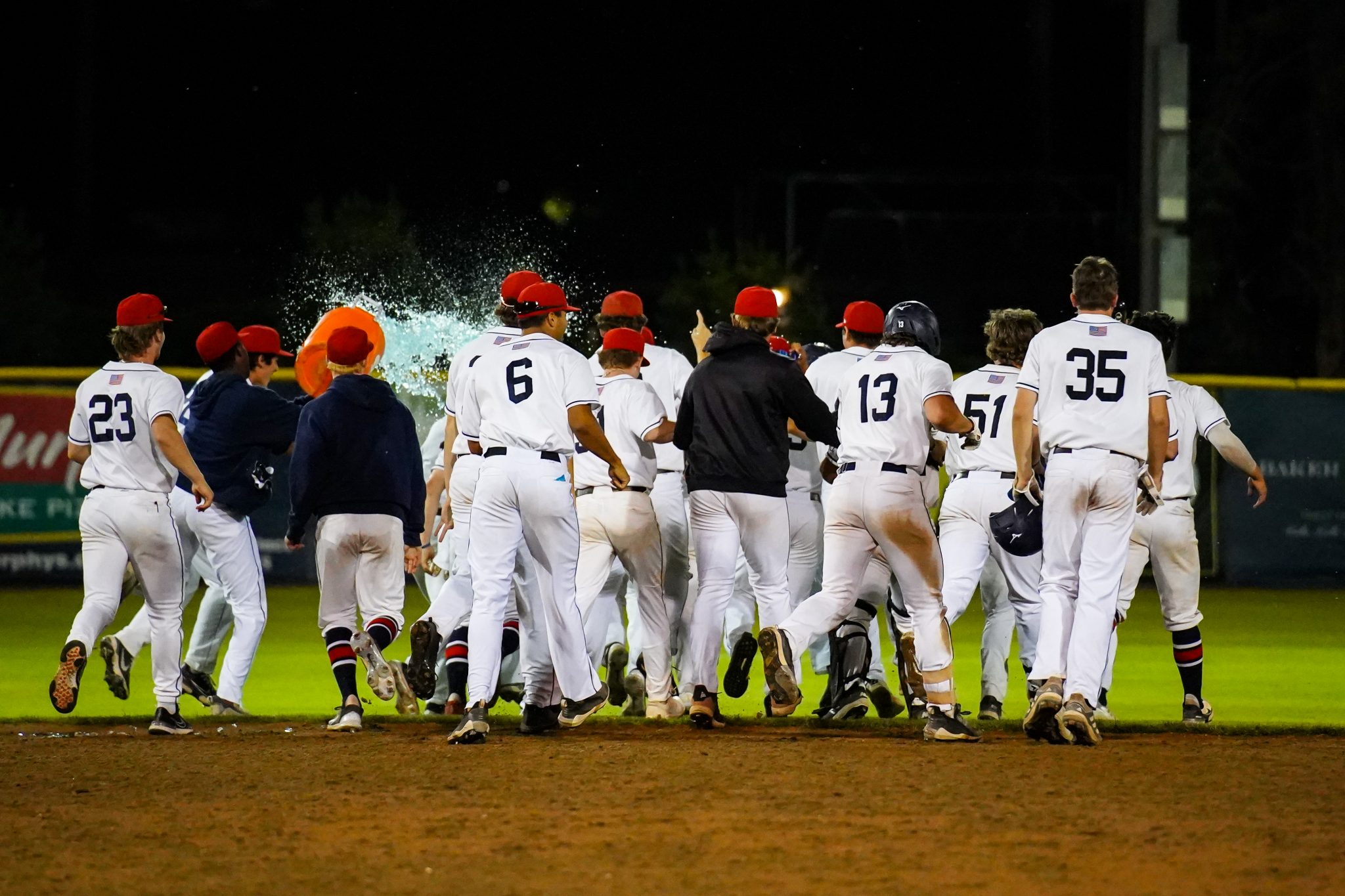 WALLA WALLA, Wash- The Walla Walla Sweets were able to walk things off in the final game of the homestand vs Bend 9-8 in 10 innings. Ben Schulte worked with the bases loaded scoring Leo Rivera by way of a fielding error at first.
Sweets would trail early as Bend would score the first two runs of the ball game in the second and third. The Sweets would find an answer with Cooper Cross scoring on a wild pitch to get Walla Walla on the board.
The bottom of the sixth was big for the Sweets as Walla Walla would put up three runs in the bottom of the inning as Davis Mieliwocki and Malcolm Williams would drive in runs to give the Sweets the lead. Mieliwocki's day would continue to be impressive as he would add two more RBI's to his line with a base hit in the seventh.
Things looked down for Walla Walla following a five-run top of the eighth by Bend, but Walla Walla would find an answer by way of a "Joey Bomb" by Joey Craig to start the bottom of the inning, his first of the season. Kai Osaka would keep the party going scoring Derek Gellos with a RBI triple.
Walla Walla would go into the ninth trailing by one and Joey Craig would again keep hope alive for the Sweets. Craig would get a base hit to score Cooper Cross to tie up the contest at 8-8 but was thrown out at second to go into extras.
Cayden Herbst would strike out two batters in the tenth to give the Sweets the chance to walk things off, which they would with the fielding error and Leo Rivera coming in to take the series for Walla Walla.
The series win is Walla Walla's first since the end of June vs Springfield.
NEXT GAME- Kelowna 7/15/22