Sweets Snap Losing Streak in Game Two With Bend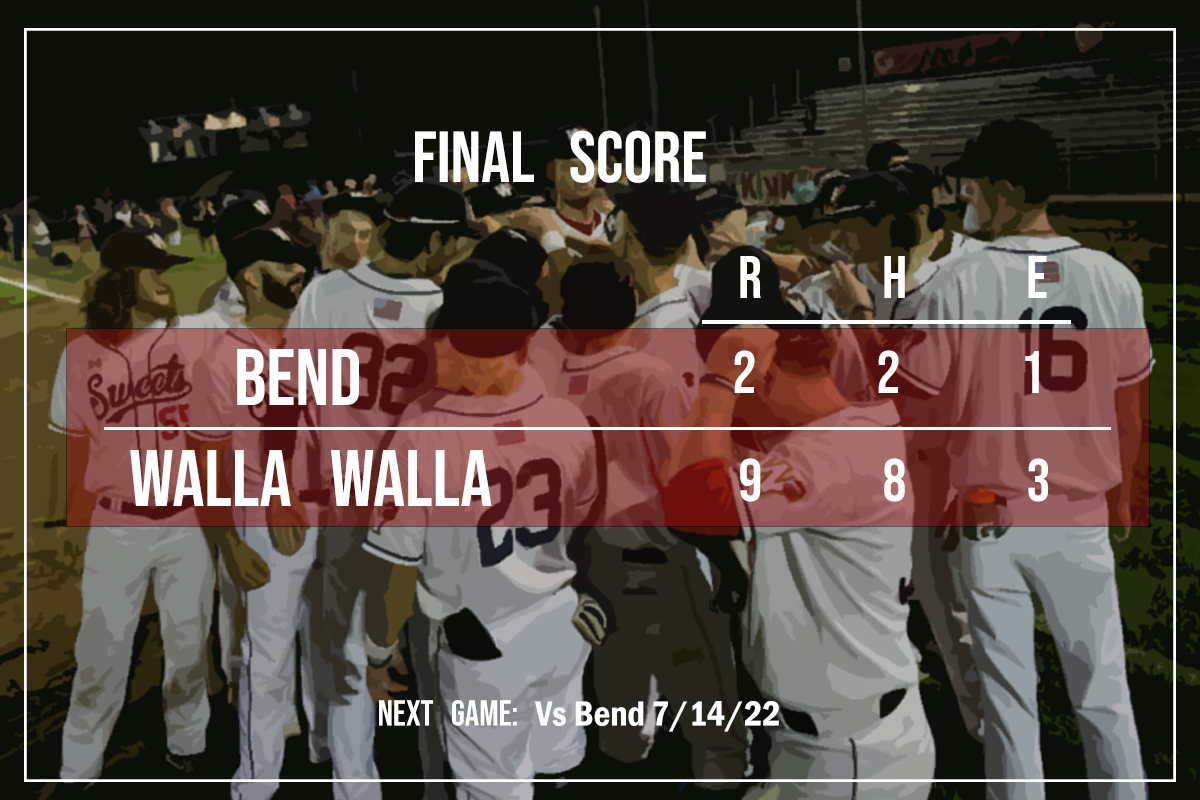 WALLA WALLA, Wash- The Sweets were able to get back on track as they took the middle game with Bend 9-2. Walla Walla was led by a great pitching performance from Dylan Matsuoka who went five innings without allowing a hit.
Liam Miller started the contest for the Sweets only going one inning of work for Walla Walla. Ben Schulte would get a sac-fly in the first inning of work to give the Sweets the lead 1-0.  Matsuoka took over in the second inning where he did see his first and only run go by that was unearned as Michael Ball would score on a pass ball.
Following that Matsuoka would shut things down finishing his day in the sixth getting four strikeouts and the win for the Sweets.
Offensively things were clicking for the Sweets as well.  Highlighted by Josh Williams 3/5 outing where he also was able to get his fifth home run on the season (3rd in WCL.
Continuing with the offensive success the every member of the starting lineup was able to reach and seven of them reaching with hits.
NEXT GAME- vs Bend 7/14/22 6:35 PM