Sweets Fall in Opening Contest with Bend
Sweets drop their sixth straight game vs Bend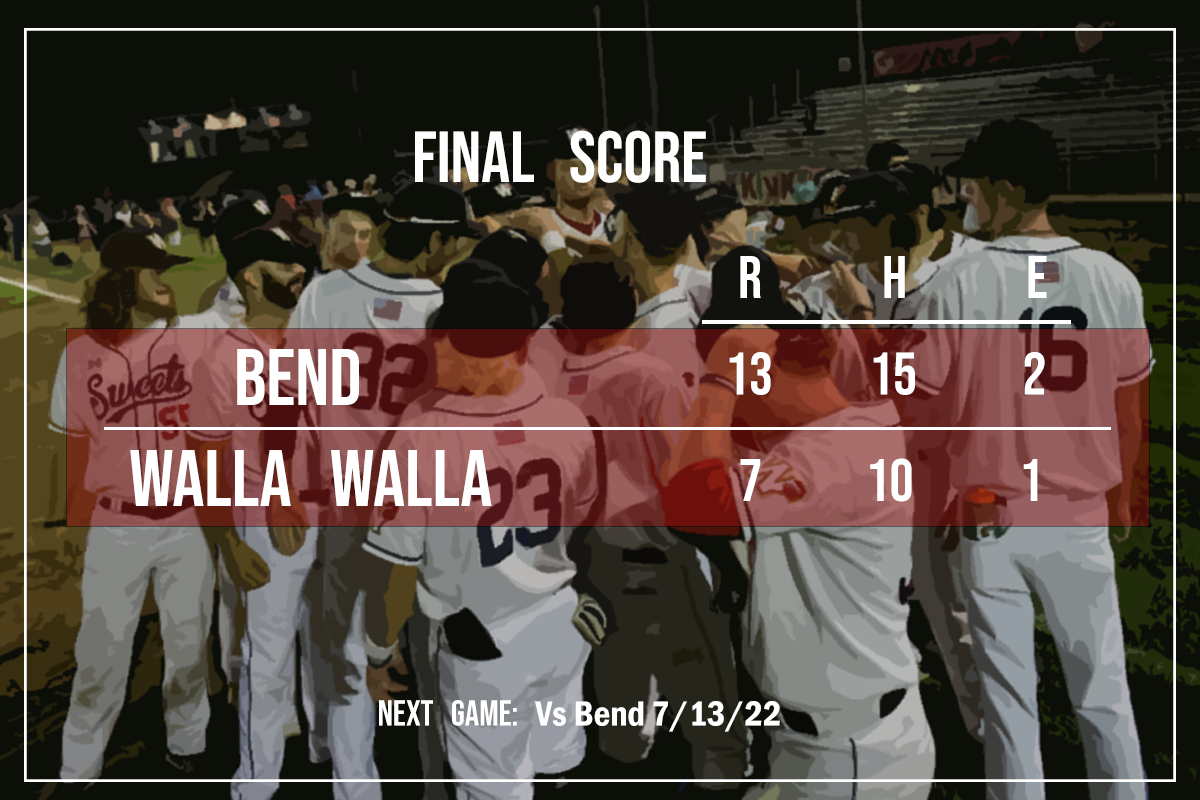 WALLA WALLA, Wash- The Walla Walla Sweets fell in the series opener with Bend 13-7. Walla Walla would drop their sixth straight game and fall to 12-19 on the season.
Walla Walla would be able to strike first scoring two runs in the bottom of the second thanks to Cooper Cross's two-run base hit. Following the second things would go downhill for the Sweets, Bend would score nine runs unanswered.
The Sweets would find offense in the bottom of the fifth thanks to Leo Rivera and JJ Gerarden with RBI base hits.  However, just as the Sweets would find momentum Bend would take things right back scoring two in the top of the sixth.
Late in the evening Sweets would score two runs in the eighth with again Bend matching them in the top of the ninth.