Sweets Fall in Game Three vs Portland
Sweets get swept for the first time this season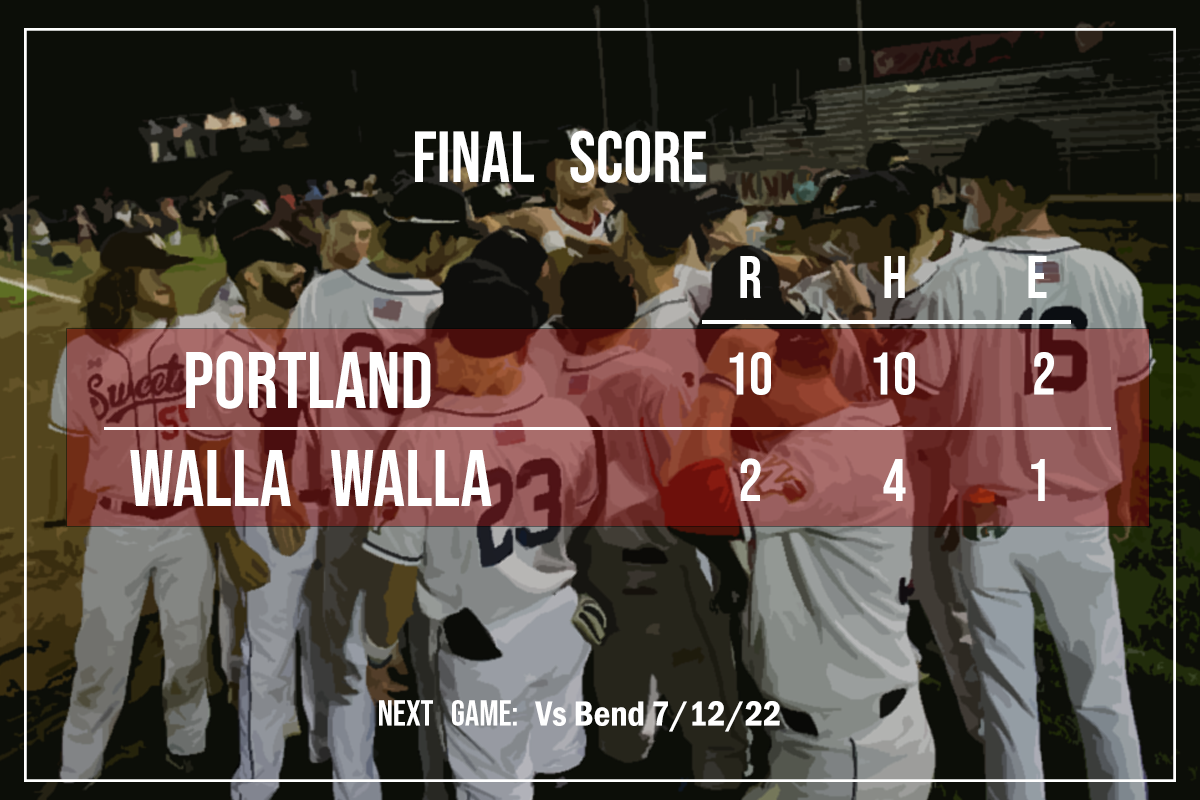 WALLA WALLA, Wash- The Walla Walla Sweets dropped their fifth straight contest as they were swept by the hands of the Portland Pickles. Pickles hand the Sweets their first sweep as Portland took down Walla Walla 10-2 in the series finale.
Again the Sweets would trail early as Portland would score one in the first inning of work. Portland starter Payton Jones was lights out on the evening going five shutout innings while striking out nine Sweets in the process.
The Sweets were able to keep the game at that 1-0 margin thanks to a solid outing by Hayden Hattenbach who was able to go five innings of his own while striking out five. He would see three runs total go by but only two of them being earned.
Portland would take a 6-0 lead before the Sweets would find an answer in the bottom of the eighth. In that inning Walla Walla would see Ben Schulte score on a fielders choice play and Malcolm Williams score on a flyout by Cooper Cross.
Sweets would then allow four runs in the ninth and couldn't find an answer late.
Next Game- Bend 7/12/22