Josh Williams Lifts Sweets to Game One Win vs Bend
Sweets get the offense rolling with Josh Williams and JJ Gerarden both going yard vs Bend.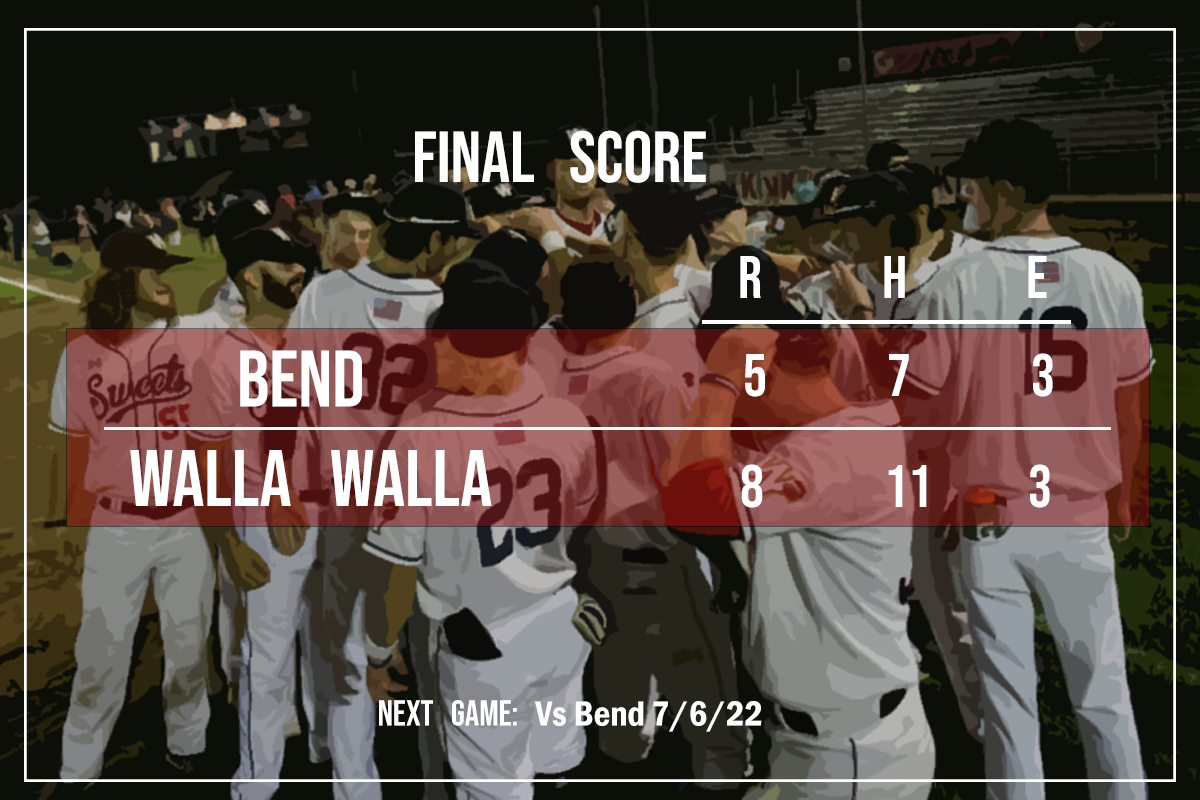 BEND, Or- The Walla Walla Sweets took down the Bend Elks 8-5 thanks to a pair of bombs from Josh Williams. The Sweets took an early lead thanks to Josh Williams and JJ Gerarden both leaving the yard in back-to-back at bats to put the Sweets on top.
Walla Walla would start off hot like previously mentioned. Gerarden and Williams would go back-to-back with solo homers in the first. Then in the second Walla Walla would score two more runs to take a 4-2 lead into the fourth when Josh Williams would send one out for the second time in the contest.
Things would get rocky as Bend wouldn't go down easy. The Elks would keep things close for a majority of the contest. The Sweets would still sit on top going into the ninth. Ben was able to get a run to score with the bases loaded in the ninth inning to make it a three run game. However, Trent Sellers would work in the ninth for Walla Walla and get Elijah Jackson to pop up to end the ball game.
Next Game- 7/6/22 Bend