Sweets Fall in Both Legs of the Doubleheader vs Kelowna
Sweets drop both games to Kelowna to end the weekend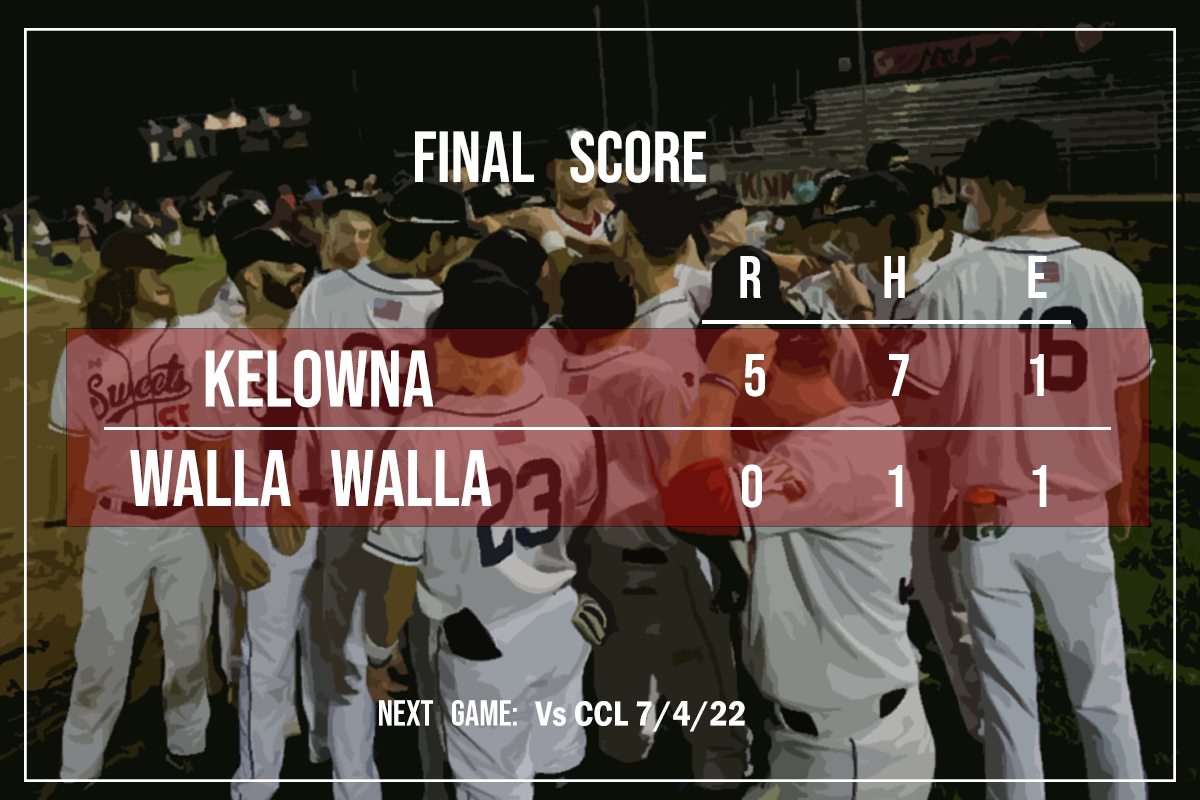 WALLA WALLA, Wash- The Walla Walla Sweets fell in both games of the doubleheader today vs Kelowna. Kelowna was able to take game one 5-1 and shutout the Sweets in game two 5-0.
Game one for the Sweets was going well thanks to a great start from Stu Flesland. However the Sweets would struggle getting any run support as Flesland's day would conclude after another five shutout inning performance.  In the sixth Quinten O'Connor would walk the bases loaded and Liam Miller would see five runs go by in replacement.
Josh Williams was solid for the Sweets going 2/2 with a double and a triple in game one but was left on the base pads on both of his extra base hits.
In game two, Walla Walla wouldn't be able to find any offense. The Sweets were no hit through five innings as Malcolm Williams was able to get a ground ball up the middle but at tat point it was already to late.
NEXT GAME- 7/4/22 vs CCL