Sweets Pick Up Win in Manager Van Horn's Final Game
Sweets avoid the sweep by Yakima Valley with a 5-3 win over the Pippins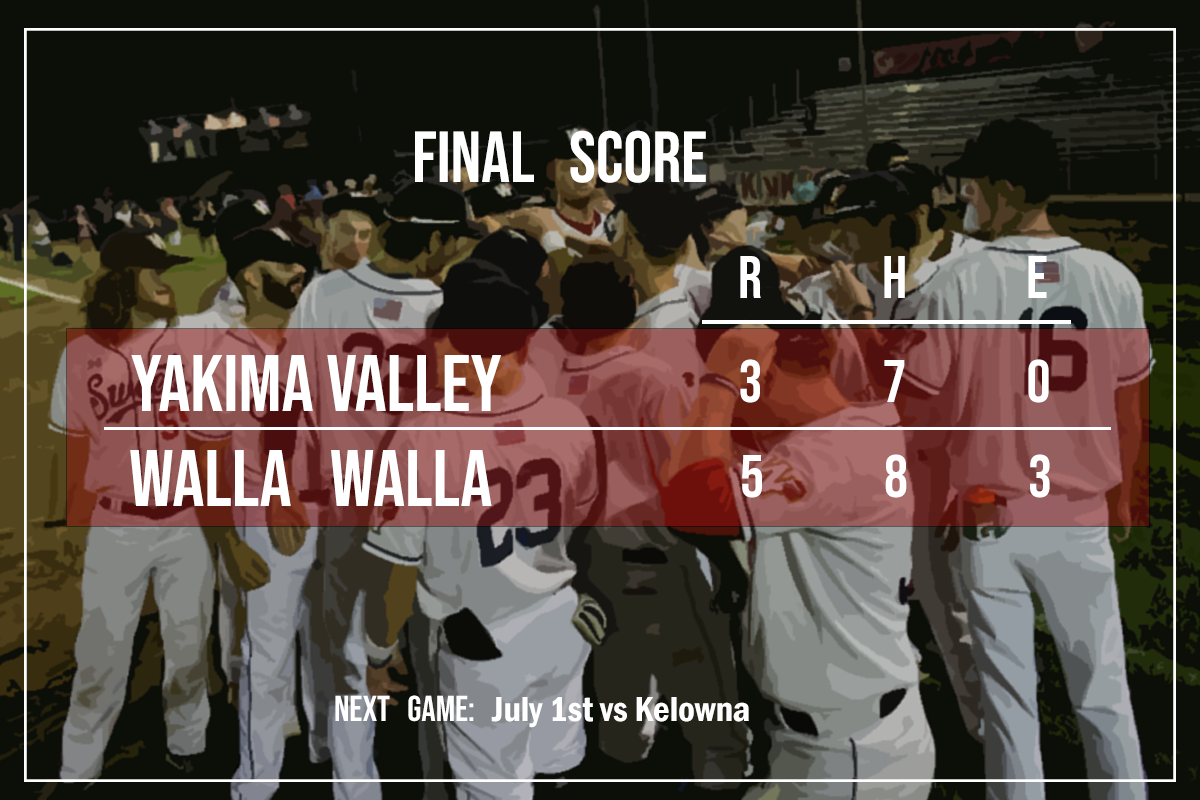 WALLA WALLA, Wash- The Walla Walla Sweets were able to pick up the victory in the series finale over Yakima Valley. The contest was also the final game for Manager Van Horn as he goes back to New Mexico State in a full time role.
The contest followed a similar formula as the first two games vs Yakima as both sides had very solid starts on the mound, with both pitchers going scoreless through four innings. Nick Wilson would pitch fiver shutout innings and in the fifth inning the offense would come alive for Walla Walla. Sweets would take a 3-0 lead following the fifth as Derek Gellos would score Jared Mazzaferro and Will Fuenning to give the Sweets the lead.
Walla Walla would add a run in each the sixth and the seventh to take a 5-0 lead into the ninth. The ninth was a bit dramatic for the Sweets but Kolby Solomon would help get the Sweets out after allowing the three runs to score for Yakima Valley.
The win is the final for Van Horn as he will be replaced by pitching coach Brandon Vial as he embarks to New Mexico State. Vial will be taking over the role as manager for the rest of the season for the Sweet. Vial will continue to be assisted by Peter Abinanti.
Sweets get set for a out of division matchup with Kelowna tomorrow at 7:05 pm.