Sweets Manager Accepts College Coaching Position with New Mexico State
Pitching coach Brandon Vial promoted to interim manager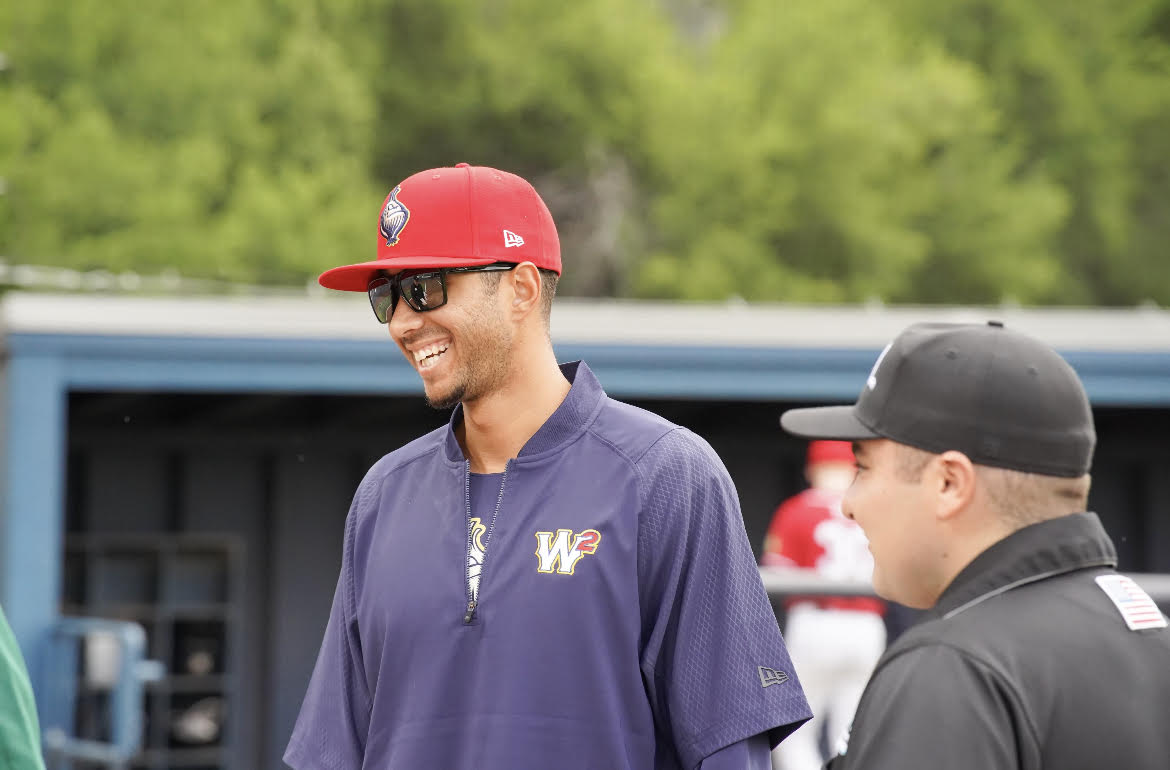 WALLA WALLA, Wash. — First-year Sweets manager Brandon Van Horn, who joined the team earlier this month after New Mexico State's improbable but exciting run through the Division I baseball playoffs after Walla Walla's season had started, has accepted a full-time coaching position with the Aggies.
Van Horn, a volunteer assistant with the Aggies in 2021 and 2022, will become a paid assistant coach. Because his new role begins July 1, Van Horn's last game coaching the Sweets will be Thursday.
While Van Horn's departure after just a few weeks with the team is a surprise, Sweets general manager Cody Miller said the promotion of the former minor-leaguer is an example of what hard work can do, whether as a player or a coach.
"Even in just a few weeks here, Brandon has had a big impact on our players and team-building," Miller said. "He's always working to help players improve, whether it's in batting practice or during games. He gives 100 percent and leads by example."
"With the landscape of college baseball, you spend two years as a true volunteer, and then getting rewarded from the university and coach (Mike) Kirby to get to be a full-time assistant, we're so, so grateful and super lucky," Van Horn said shortly before the Sweets' batting practice Wednesday.
"We've been blessed to be able to come up here for the time that we have had, and to build a relationship with the people of Walla Walla," he said. "They've been awesome, as has everyone with the Sweets."
Pitching coach Brandon Vial will become interim manager, and Peter Abananti will remain as assistant coach, Miller said.
Before Van Horn joined the Sweets, the Aggies won the Western Athletic Conference tournament in mid-May and earned an automatic berth in the Division I playoffs, their first since 2018. The postseason run extended past the start of the Sweets' 2022 season, and Van Horn made his Walla Walla debut on the team's home opener on June 10.
Van Horn played for four years in the minors in the San Francisco Giants' farm system. After San Francisco drafted him in the 19th round in 2016, Van Horn reached as high as Triple A in the minors.
"One of the best lessons I learned in professional baseball was that you never know who's watching," Van Horn said. "That usually comes with a negative connotation, but you can flip that into a positive because you never know what kid is sitting in the stands watching, and he wants to grow up to be a Walla Walla Sweet, and he sees one guy, he sees josh Williams get a hit and that inspires him even more.
"This game is full of opportunities, and you never know what that is going to look like, " Van Horn said. "It could be a little one or it could be a bunch of them, but you've got to be ready for them."